The Oslo Killer's Manifesto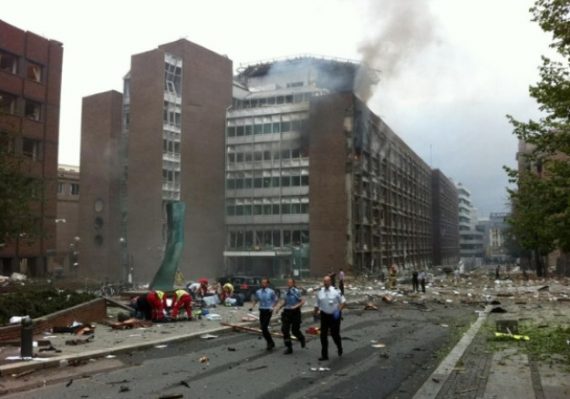 There's an interesting analysis of the Oslo killer's manifesto from UC Davis sociologist John R. Hall that I'd like to bring to your attention. Here's a snippet:
As others already have commented, the label of 'Christian fundamentalist' seems wrong, at least in conventional use of the term today. Certainly the author represents himself as a nationalist/European federalist conservative opposed to 'cultural genocide' of the Enlightenment West, and seemingly he proposes reinstitution of monarchy as more representative of a nation than democracy can be. Only very late in the missive, p. 1134, does he embrace Europe's return to the traditional Catholic Church, for its apostolic succession of authority and its capacity to guide believers in matters of scripture. This development is to be coupled with a re-initation of patriarchy, developed in substantial detail (p. 1141ff.), and concern about 'the ongoing genocide of the Nordic tribes' and a discussion of its genetic basis and the dangers of miscegenation and sexual promiscuity (including a discussion of 'erotic capital,' leading to a frank discussion of the possibility that the state could 'play an essential role in national reproduction' (p. 1157ff.; quote, p. 1185). The treatise goes on to mention future education, economic, pollution-control, population-control, crime, cultural/anti-multicultural, deportation, and youth policies, as well as discussing financing an organization, categories of traitors (A, B, and C). In short, it is a comprehensive (in Mannheim's terms) 'utopian' vision, i.e., one that could never be realized in the world as it is presently institutionalized.
Read the whole thing. It's not terribly long.
At first glance and at a distance since I haven't read the heinous perpetrator of the murders in Norway's manifesto and don't plan on reading it, it appears to me that he has embraced the underlying apocalyptic utopian viewpoint of Al Qaeda, substituting Christendom for Caliphate and Templars for Islamist martyrs. Disquietingly, the manifesto does not appear to be the ravings of a madman but, rather, "incredibly chilling in its ruthless rationality and relative coherence"
I can only hope that, like the Unabomber, the Oslo killer is a solitary aberration rather than the vanguard of a movement.