The Pandemic in India
The numbers are staggering and getting worse.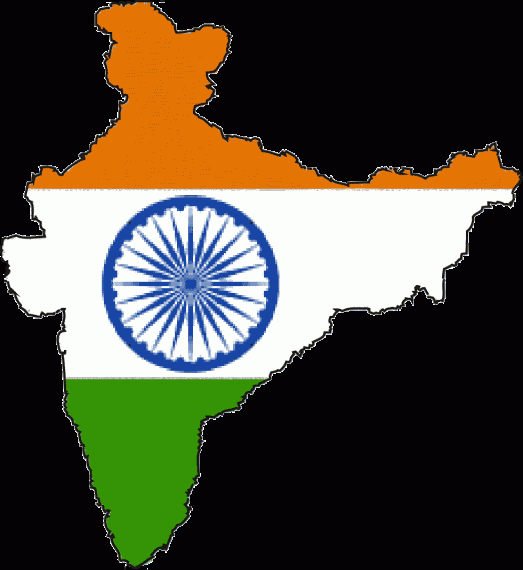 The ongoing surge of Covid-19 cases in India is truly tragic, especially when one considers that current conditions would suggest it is quite likely that these numbers are under-reporting cases and deaths: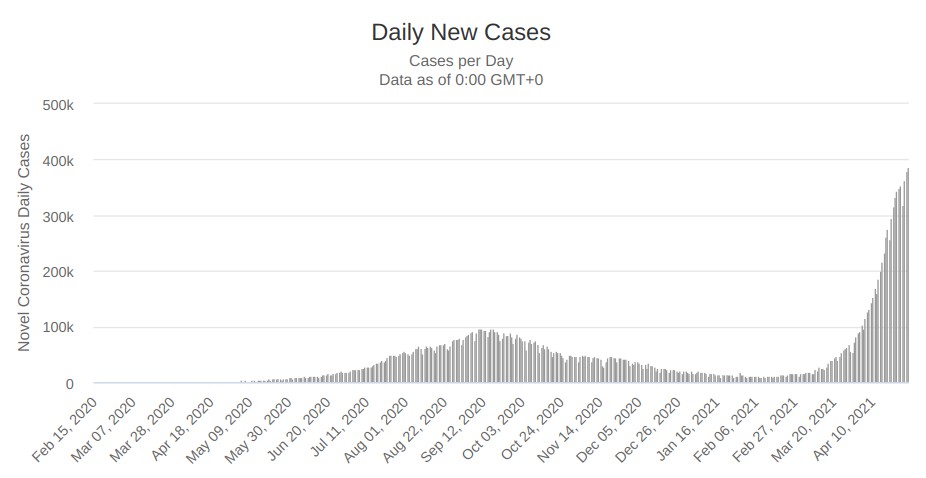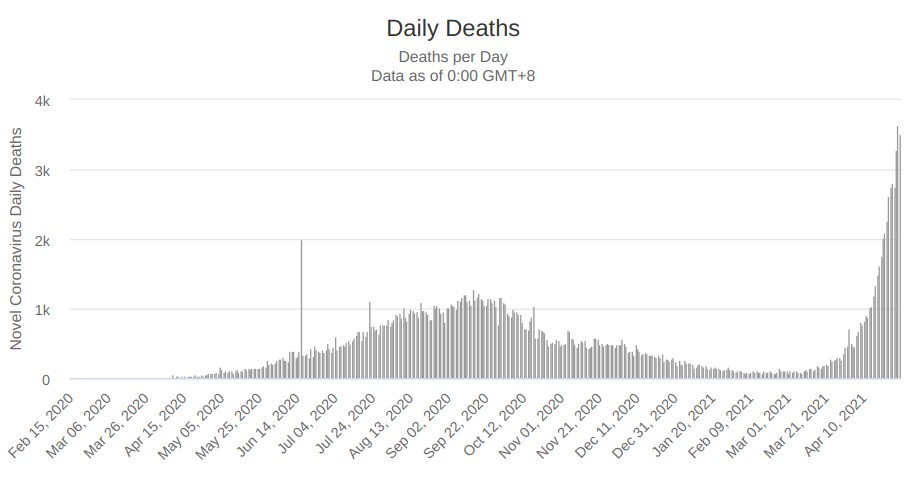 NPR reported this morning that daily death rates appear headed to the five-digit range.
I would recommend this photo essay from The Atlantic: Photos: A Deadly Second Wave of COVID-19 in India.
And let me add that I would like to see the US government doing more to help, to include sharing of vaccines, although I am going to have to admit I do not know enough to know more than we should be helping. Some movement on sharing AstraZeneca shots is in process (see the BBC: AstraZeneca: US to share up to 60m vaccine doses).
Here is what is going on at the moment, according to WaPo: U.S. coronavirus aid arrives in India as vaccine shortages hinder response.
A U.S. Air Force transport plane carrying oxygen cylinders, N95 masks and rapid diagnostic tests landed at the Indira Gandhi International Airport in Delhi on Friday morning, the first of several shipments that the White House pledged to help India combat the pandemic.

Chinese state media said the first batch of 25,000 oxygen concentrators pledged by Beijing to India also arrived Friday, the Associated Press reported.

"Just as India came to our aid early in the pandemic, the U.S. is committed to working urgently to provide assistance to India in its time of need," Secretary of State Antony Blinken said Thursday on Twitter.
More at the link.