The Power of Narrative: Gun Sales and Obama
Perception v. reality.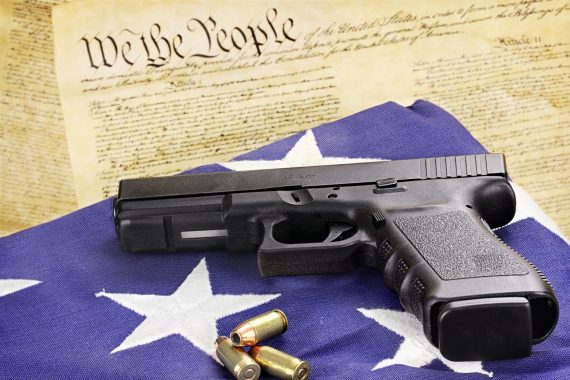 Via Fox News:  Without Obama, once-booming gun industry poised to shrink
President Trump's election appears to be negatively affecting gun sales in the U.S. and the bubble appears to be bursting despite a staunch advocate for gun rights in the White House and Republicans ruling Congress.

"President Obama was the best gun salesman the world has ever seen," Karl Sorken, a production manager at Battle Rifle Co. in Houston. Sorken is an Army veteran and self-described liberal who voted for Obama and notes the change for the industry under Trump is a topic of conversation in the shop.

Fears of government limits on guns — some real, some perceived — led to a surge in demand during Obama's tenure and manufacturers leapt to keep up. Over the decade ending in 2015, the number of U.S. companies licensed to make firearms jumped 362 percent.
What I find fascinating about this observation is that almost all of the fears about Obama and guns were unfounded.  While it is true that Obama frequently raised questions about guns and even called for tighter rules on gun, the reality is a) the chances of those policies ever becoming law were always essentially zero, and b) even if Obama had gotten his whole wish-list, guns would still have been plentiful in the US (although perhaps particular products and models would not have been).
Yet, there was a persistent claim that Obama was going to "to all the guns away."  I recall a student asking me in 2008 if that was what was going to happen (her question was the result of an NRA editorial she had read).  The notion that people had to stock up on guns was fully a function of believing a specific narrative instead of understanding how government works.
The real irony is that with the Heller decision right before Obama was elected and then with the McDonald v. Chicago case during the Obama administration (2012), the constitutional foundation of gun rights has never been stronger in the US.  Nonetheless, a lot of people though their guns could be taken away.
I am not suggesting, by the way, that this is a phenomenon linked specifically to gun owners or to a specific political point of view.  It does, however, show how narrative can trump reality.
On the gun issue, here is an interesting piece from the NYT with a rather stark visual (click through for the graph):  What Happens After Calls for New Gun Restrictions? Sales Go Up.