The Profound Query of Sarah Palin? (And the Politics of Apologies)
Palin thinks Israel apologizes too much and it would seem that some find this to be a profound statement.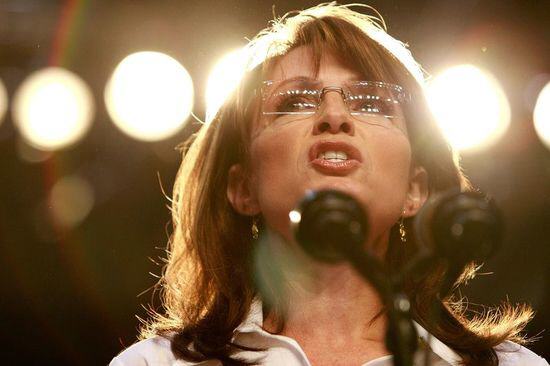 The Jerusalem Post (Palin at Kotel tunnel: Israel too apologetic) reports:
World Likud chairman and Likud MK Danny Danon and Western Wall Rabbi Shmuel Rabinowitz served as Palin's tour guides on Sunday night. Palin was told that Jews were not allowed to pray openly on the Temple Mount and about the Arab riots that accompanied Netanyahu's decision to authorize the creation of an exit from the Western Wall tunnels in 1996.

"Why are you apologizing all the time?" Palin asked her guides.
My first reaction:  Israel apologizes all the time?  It seems to me that they are generally fairly unapologetic about their policies.
My second reaction:  why do certain conservatives get all hot and bothered about apologies anyway?  Do we really live in a world with too many people trying to take responsibility for their actions that we need to get upset about apologies?  (More on that below).
My third reaction:  ah well, she is entitled to her opinion, even if it comes across to me as more an ideological sound bite than anything else.
My fourth reaction:  what?  Some people are declaring this to be a profound utterance?
John Hinderaker at Powerline in regards to the question:
Liberals love to insult Sarah Palin's intelligence. It's not a subject on which I have any particular opinion, except to note that, apparently by a remarkable coincidence, her judgment is correct on just about every subject.
William Jacobson at Legal Insurrection:
With that single sentence made to her Israeli hosts, Sarah Palin demonstrated a greater understanding of the problems confronting Israel than the collective wisdom of all the J.D.'s, Ph.D's, and Masters of International Affairs in the Obama administration combined.
Both assessment are odd, insofar as I am unaware of a parade of apologies issuing forth from Israel.   Moreover, neither of the posts, despite their profuse praise of the wisdom of Palin's question actually lists any such apologies.  Both decry the inability of Jews to pray at the Temple Mount out of fear of Arab riots.  While I can understand displeasure over this reality, I am not sure how it qualifies, per se, as an "apology."
Moreover, Jacobsen infers quite a lot from Palin's question:
First, it goes to the heart of Israel's right to exist

[…]

Second, Palin recognizes that the reason there is no peace in the Middle East is not that Israel is unwilling to give up more land, but that Israel is not willing to give up completely.
I am not sure how one can derive either of those from Palin's question.
Indeed, it seems that both Hinderaker and Jacobson are working a bit too hard to derive profoundness from a not especially profound question.  Both treat the question as something of a Rorschach test, quite frankly, seeing what they want to see.
And, I have to ask again:  why is there so much concern about apologies?   (Indeed, Jacobson also visits the issue of what he calls Obama's "apology tour[s]"—which like Palin's query of her Israeli guides strikes me as an exaggeration at best):
Of course, the beauty of Palin's question was that it applies just as well to Obama, who has launched apology tour after apology tour, who dwells on our imperfections, who refuses to lead, and who seems embarrassed by us.
First:  this doesn't comport with reality.  I am unaware of an apology tour, let alone tours (plural).  Of course, if one uses Karl Rove's definition of "apology" (he actually uses the phrase "confession tour" although the headline writer used the term "apology tour") then I guess there have been apologies aplenty.  For example, Rove wrote, back in 2009:
Mr. Obama told the French (the French!) that America "has shown arrogance and been dismissive, even derisive" toward Europe. In Prague, he said America has "a moral responsibility to act" on arms control because only the U.S. had "used a nuclear weapon." In London, he said that decisions about the world financial system were no longer made by "just Roosevelt and Churchill sitting in a room with a brandy" — as if that were a bad thing. And in Latin America, he said the U.S. had not "pursued and sustained engagement with our neighbors" because we "failed to see that our own progress is tied directly to progress throughout the Americas."
The horror.
Is any of the above empirically inaccurate?  Is any of it really even all that damning?  (And I hate to say it, but if one wanted to lay bare the sins of the United States, there are better ones that those, which are largely low wattage).  For that matter, is any of the above really an apology?
Second, what is so wrong about admitting mistakes or indicating that one ought to take responsibility for one's actions?  We teach our kids this, but we aren't supposed to want countries to behave in such a fashion?  Why?