The Real Deficit-Reduction Math
There is a simple mathematical equation that explains why deficit reduction is so difficult.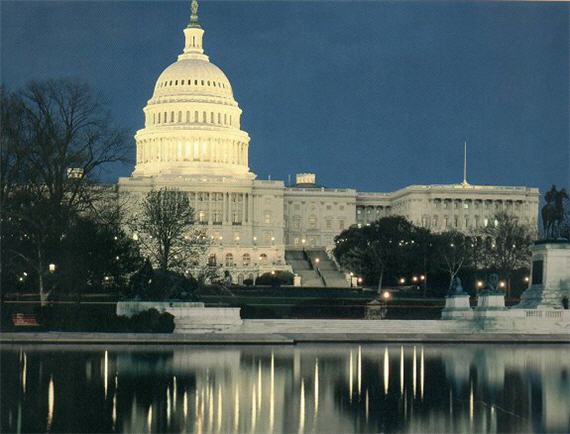 In WaPo, Ezra Klein notes the most important numbers in regards to the budget:
The equation is almost insultingly simple: 218 + 60 + 1. That's a majority in the House plus a supermajority in the Senate (though you could do this through budget reconciliation, meaning you only need a majority) plus a signature from the president. This math problem, however, is almost impossible to solve. That's because the politicians don't agree, and perhaps more important, neither do the people.
And, despite the penchant for blaming "Washington" (as if it where an actual entity), Klein is correct in noting that we, the people, are primarily to blame (not to mention that due to that whole democracy thing, the people create and recreate "Washington").  Klein goes on to note:
A CNN poll released Nov. 18 found that Americans oppose pretty much any spending cut imaginable. Avoiding cuts in Medicare, Social Security, Medicaid, the mortgage-interest deduction, farm subsidies and college loans was judged more important than reducing the deficit. Americans were willing to sacrifice arts funding and pay for federal workers, but that doesn't get us very far. And poll after poll shows that Americans want the bulk of the Bush tax cuts extended.
All of that sums to making deficit reduction nearly impossible and explains why we have the debt problem that we have.  Indeed, as I wrote back in January:  "The bottom line of all of this is that while on the one hand the public doesn't like deficits and debts, neither do the like serious spending cuts or tax increases." (See also:  On Disconnects Between DC and the Voters).
The fundamental problem is that there is no national consensus on these topics and we have yet to have a serious debate on the topic (and I have my doubts that we will).  Further, the filibuster rule in the Senate allows a minority of Senators (who, in turn, represent a minority of Americans, perhaps a relatively small minority in fact, depending on the configuration of that bloc) can halt any serious attempt at tackling problems wholesale (whether it is the Republican vision, the Democratic vision or some vision in between).
Ultimately, Klein is correct:  "So we're left with many budget options, but few votes. We've solved the first problem multiple times over, but haven't even made a real start on the second." I am not sanguine that the latter issue will be resolved any time soon.