The Real Tragedy Of Bill Cosby Isn't About The Fall From Grace Of "America's Dad"
The tragedy of Bill Cosby lies not in the downfall of a man once known as "America's Dad," but in the fact that a man who was, in fact, a sexual predator was allowed to evade justice for far too long.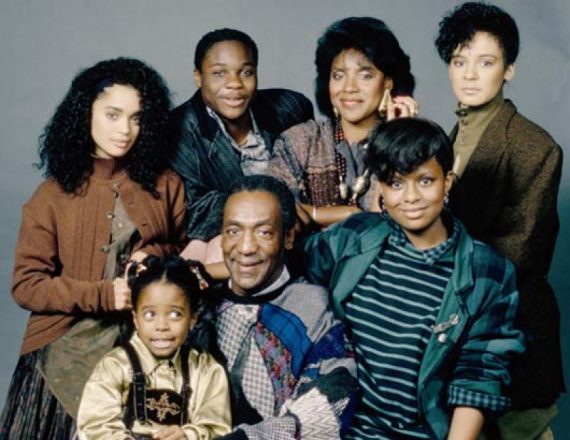 In a post about Bill Cosby's conviction on three counts of sexual assault, Dave Schuler makes this comment at his site:
It's hard to overestimate how momentous this conviction is. Cosby was the first African American man to star in a television series, the first to have his own television series (he had three of them), and his role as Cliff Huxtable in the Cosby Show was held up as a role model, not just for young African Americans but for all young Americans. He joined with Sidney Poitier and other black actors in the 1970s to make movies that opposed the blaxploitation movies of the time in their portrayals of African Americans.

This is a genuinely tragic story.
In a comment, Dave makes clear what he means by "tragic":
I'm talking about Greek tragedy. In Aristotle's words "a reversal of fortune, involving persons renowned and of superior attainments".
I fully understand where Dave is coming from here. Bill Cosby was a member of that small class of celebrities who transcended race, age, and economic class to appeal to almost anyone, and he has been a fixture of American culture for more than fifty years. His career includes groundbreakingly successful comedy albums and an appeal that reached across all demographic boundaries to the point where he was chosen to be the spokesperson for one of the most American of brands, Coca-Cola, as well as being the long-standing spokesperson for Jello Pudding and other well-known products. In 1965 he became one of the first African-American actors to have a starring role on television with his role alongside Robert Culp in I Spy, a show that ran for three seasons during the height of some of the most racially tense times in American history. Those of us who grew up in the 1970s remember him as the host of Fat Albert And The Cosby Kids a show that ran from 1972 until 1985. Beginning in 1984, he began playing the role that he is still best remembered for Heathcliff Huxtable on The Cosby Show, a show that presented America with an upper-middle-class African-American family that dealt with many of the same issues that the people who watched it dealt with in their own lives. It was because of that show that he earned the title of "America's Dad" and became the megastar that he is most remembered for. Off-screen, Cosby also became known for his charitable work, his involvement with Temple University, and his outspokenness on issues ranging from education to the state of the family in African-American communities. He was, in other words, one of the handful of celebrities that pretty much everyone loved.
Beneath the surface, though, there lurked another Bill Cosby, and it was nothing like the characters he played on television or the image he projected to the public. This Bill Cosby was a man who spent the better part of fifty years taking advantage of women, many of whom had approached him with the promise and hope that he could help them in their careers or be a mentor as they started out in their own careers in television or academia. On the record, we know of dozens of women who have said that they were taken advantage of by Cosby over a period that stretches back more than four decades and seems to have begun as early as the mid-1960s even as he was first establishing his own stardom. The consistency with which these women have described the manner in which Cosby took advantage of them is really quite remarkable, to the point where the title "serial rapist" seems like the only appropriate one at this point. Given how often he was able to get away with what he was doing, one can only assume that the women who have come forward are only some of the women he took advantage of over the years, and that many of them have, at least until now, chosen to remain silent about what happened to them. While I understand the context in which Dave refers to all of this as a tragedy, I don't see "tragic" as the right word to apply to him. The title he deserves is something else, such as predator, rapist, and now convicted felon.
Just like practically everyone else, I was a huge fan of Cosby back in the day, but when I look at him now I don't see tragedy and I don't feel sorry for him. When I look at Bill Cosby now I see a sexual predator who was allowed to get away with preying on women for more than 40 years while maintaining the affable public image of a comedian and, in the 80s, "America's Dad" in the form of Heathcliff Huxtable. Additionally, I suspect that there were plenty of people over the years who were aware that there was something going on with Cosby, but who chose to remain silent about it. In that respect, this was a situation much like what happened with Harvey Weinstein, who used his position as a Hollywood mogul to get away with decades of harassment and assault against women or Larry Nassar, who used his position of trust to take advantage of young women who were aspiring to become Olympic gymnasts, or Jerry Sandusky. In all three of those cases, there were plenty of people who were either aware of what was going on, or who should have known had they paid attention to what was going on around them. Instead, they looked the other way, and it appears that much the same thing was happening during the decades that Bill Cosby was sexually assaulting women
There's a tragedy here, but I would suggest that it lies in what happened to these women and the fact that Cosby went unpunished for decades, not in the well-deserved downfall of a man who was, it appears, a complete phony. Bill Cosby was not America's Dad, and he wasn't the moral compass that he liked to pretend he was in many of his public comments. He was, and is, a sexual predator. If we're going to feel sorry for anyone, it needs to be the women he victimized. The fact that he's now an old man who may very well die in prison is either irrelevant or a reminder of the injustice that lies in the fact that it took so long for someone to have the courage to bring him to justice.