Pennsylvania Judge Refuses To Dismiss Charges Against Bill Cosby Due To Immunity Agreement
A Pennsylvania Judge has refused to dismiss sexual assault charges against Bill Cosby based on an alleged 2005 Immunity Agreement.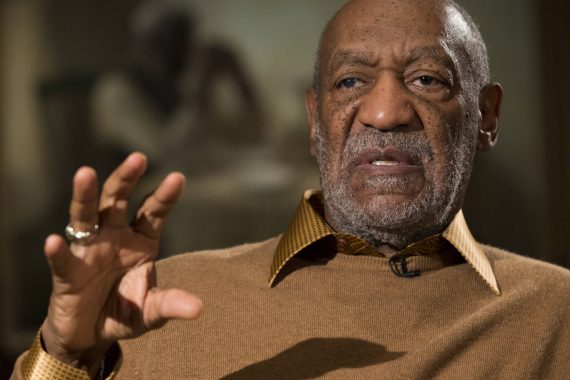 A Pennsylvania Judge has denied a request to dismiss the sexual assault case against Bill Cosby based on an alleged agreement made in 2005 to grant Cosby immunity in exchange for his testimony in a civil case:
NORRISTOWN, Pa. — The sexual assault case against Bill Cosby can proceed, a judge ruled on Wednesday, saying that prosecutors are not bound by a predecessor's decision 11 years ago not to charge Mr. Cosby in the case of a young Temple University staff member who said the entertainer had drugged and molested her at his suburban Philadelphia home.

Mr. Cosby's lawyers had sought to have the charges dismissed, arguing during the pretrial hearing before Judge O'Neill that former Montgomery County District Attorney Bruce L. Castor Jr. had made a binding decision in 2005 never to prosecute Mr. Cosby.

"A promise of a prosecutor, even an oral promise, is absolutely 100 percent enforceable," Christopher Tayback, one of Mr. Cosby's lawyers, told Judge O'Neill.

In testimony on Tuesday, Mr. Castor had said he, too, viewed his decision as binding, but the judge disagreed. Although he did not elaborate on his decision, the judge appeared to side with prosecutors, who argued on Wednesday that the former district attorney had not been authorized to make such a sweeping edict.

"There is no legal authority allowing a district attorney unilaterally to confer transactional immunity," the current district attorney, Kevin R. Steele, told the court Wednesday.

After the ruling, Mr. Cosby sat in his chair motionless, looking ahead and stroking his neck. His lawyers and an aide immediately surrounded him, some with their hands on the back of his chair.

Based on the ruling, the case will now head toward trial, and the judge set a date for a preliminary hearing on March 8. But Mr. Cosby's spokesman, Andrew Wyatt, said that Mr. Cosby would appeal the judge's decision.

At some point, his lawyers may well file a motion to suppress the testimony that he gave in a civil suit later brought by the woman, Andrea Constand, in 2005.

Prosecutors have cited the deposition given by Mr. Cosby in that case, parts of which became public only last summer, as key evidence. In the deposition, the entertainer acknowledged obtaining quaaludes as part of his efforts to have sex with women.

A lawyer for Mr. Cosby testified Wednesday that he only allowed him to testify in the civil case, without invoking his Fifth Amendment right, because of Mr. Castor's promise of immunity.

In her account of what happened on one winter night in 2004, Ms. Constand said she began feeling drained at Mr. Cosby's home in the Philadelphia suburbs, and he gave her three pills and some wine to help her relax. Soon, she said, her vision blurred, she had difficulty speaking and Mr. Cosby led her to a sofa, where he touched her breasts, penetrated her vagina with his fingers and placed her hand on his erect penis.

Mr. Castor testified Tuesday that, while he believed Ms. Constand's account, he had declined to prosecute because he questioned if she would make a credible witness.

He cited contact between Ms. Constand and Mr. Cosby in the year between when she said the incident occurred and when she went to the authorities, including at least one in-person meeting and phone calls between Mr. Cosby, Ms. Constand and her mother, some of which, he said, had been recorded illegally.

But Ms. Constand's lawyers, who testified on Wednesday, have said that Ms. Constand and her mother only contacted Mr. Cosby once about the alleged incident, in two phone calls in January 2005.

Mr. Castor said he had hoped that by announcing his decision to not prosecute Mr. Cosby, he would help Ms. Constand get a measure of justice — and money, in the civil case.

Mr. Castor and the sitting district attorney, Mr. Steele, ran against each other in an election last fall, and Mr. Steele's criticism of how Mr. Castor's handled the original Cosby investigation became an issue in the race. In court papers, Mr. Cosby's lawyers said Mr. Steele charged Mr. Cosby only to fulfill a campaign pledge and sought to have him dismissed as the prosecutor in the case, but Judge O'Neill denied that request on Wednesday as well.

Mr. Steele on Wednesday criticized Mr. Castor's use of Ms. Constand's potential lucrative settlement in a civil case as rationale for not prosecuting Mr. Cosby.

"A secret agreement that permits a wealthy defendant to buy his way out of a criminal case isn't right," he told the court.

But Mr. Tayback argued that Mr. Cosby had never acted like a star seeking special treatment in challenging the case. "He is looking to be treated in exactly the same way any other person would be looking to be treated in this situation," he said.

(…)

In questioning one of Mr. Cosby's lawyers involved in the 2005 case, Mr. Steele referred to Mr. Castor's testimony on Wednesday.

"You would agree with me," he asked the lawyer, John P. Schmitt, "that you never obtained a written agreement from the Commonwealth, from Mr. Castor, that your client would never be prosecuted?"

Mr. Schmitt said, "I have a signed statement."

To which Mr. Steele replied: "You have a press release."

Judge O'Neill said that the issue of whether one prosecutor could bind his successors to a decision had rarely surfaced before. "I was unable to find any case like this," he said, shortly before issuing his ruling in the case.
It doesn't appear that Jude O'Neill issued a written ruling in this case, although perhaps that will happen in the future. In a criminal case, it's generally the case that a ruling as important as this one will be reduced to writing if only to ensure that there is a complete and accurate record in the case in the event of an appeal. In any event, as I noted when this matter was first raised last month there was plenty about this agreement that was odd to begin with. For one thing, ordinarily an immunity agreement such as this is typically reduced to writing and signed by both sides involved, which in this case would have been the prosecutor in 2005 and Cosby's attorneys. Alternatively, the terms of an agreement such as this can be laid out on the record in court before a Judge, either in open court or behind closed doors, with a court reporter taking down the terms of the agreement and note the agreement of the parties involved. In this case, it appears that the entirity of the agreement was the representation of the prosecutor to Cosby's attorneys that he would not pursue charges against Cosby if he testified in a deposition taken by the attorneys for the woman who is the victim in the case now pending against him. In exchange, Cosby's attorneys say that they would not have allowed their client to testify without this promise from the prosecutor. As a matter of pure contract law, there are circumstances in which this promise, followed by the reliance on the promise by Cosby and his attorneys, would be sufficient to create a binding contract that would bind not only the prosecutor who made the promise, but also his successors in office. That's a private contract, though, and not an agreement related to criminal  charges and, as I noted last month, it's unclear if Pennsylvania law would allow such an oral promise to bind future prosecutors. The judge in this case determined that the answer to that question is no, but it's notable that there does not appear to be any Pennsylvania law that's completely on point with the facts in this case. At the very least, this means that this issue is likely to be appealed and, since the admissibility of Cosby's deposition is a matter that will have to be resolved before the case can go to trial, that means that the trial itself will likely have to be delayed while the matter is appealed, perhaps all the way up to Pennsylvania's Supreme Court.
None of this is to dismiss the seriousness of the charges against Cosby, of course, or the overwhelming nature of the claims against him that makes it seem clear that this is a man with a long history of taking advantage of women and getting away with it. Notwithstanding those facts, though, Cosby is as entitled to have his rights protected as anyone else charged with a serious crime. That includes having the protections of an agreement that he and his attorneys may have relied upon in agreeing to testify in a civil case ten years ago. Ordinarily, Cosby could and probably would have asserted his rights under the Fifth Amendment rather than answer the questions. The fact that he didn't suggests strongly that, as far as his legal team was concerned, they had an agreement not to prosecute from the proper authorities. For them to be be told now, ten years later, that there was no agreement and that the deposition they agreed to in reliance on the prosecutors promises, that there was no such agreement seems problematic, especially since that deposition may not potentially be used as evidence against Cosby in a very serious case. As I said, hopefully the appellate courts in Pennsylvania will deal with this matter soon and come to a definitive answer regarding the enforcability of such agreements. Something tells me there may be other potential Defendants out there who would be interested in how the matter is resolved.