The Six Weeks we Lost, Redux
Trump's performance during this crisis is a reminder that electing an amateur to the presidency is a really bad idea.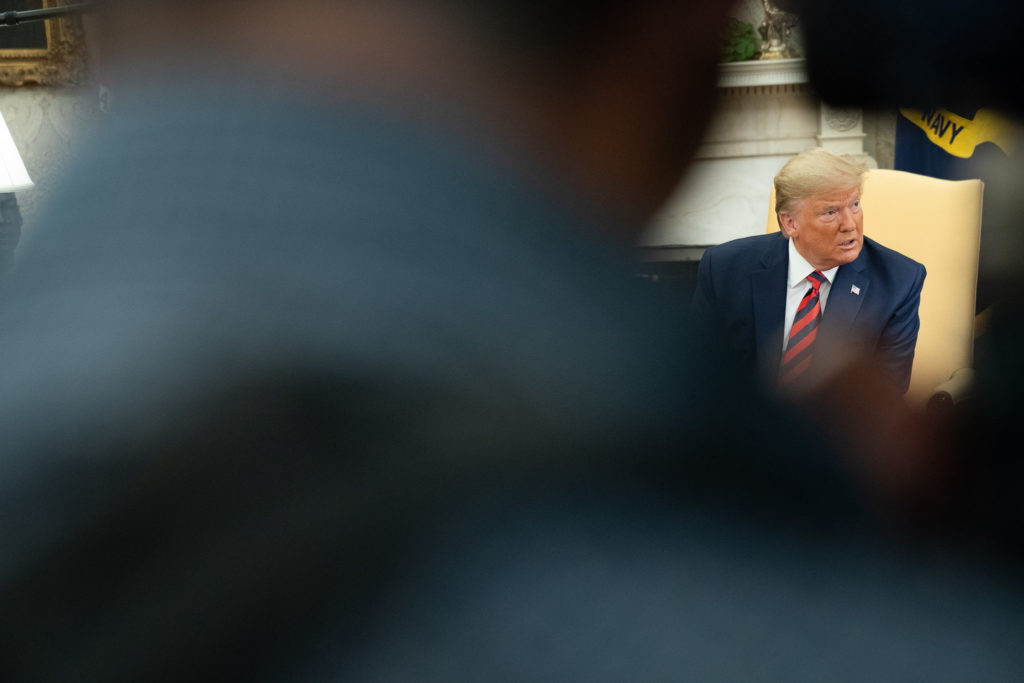 A couple of weeks ago, I wrote a post entitled "The Six Weeks we Lost" which highlighted a piece that compared the US and South Korean responses to the coronavirus outbreak. Now, the NYT has an in-depth look at that period of time: He Could Have Seen What Was Coming: Behind Trump's Failure on the Virus.
The whole piece should be read in full, but this passage leapt out at me:
These final days of February, perhaps more than any other moment during his tenure in the White House, illustrated Mr. Trump's inability or unwillingness to absorb warnings coming at him. He instead reverted to his traditional political playbook in the midst of a public health calamity, squandering vital time as the coronavirus spread silently across the country.
Every time I think about late February, I think about this:
we have done an incredible job.  We're going to continue.  It's going to disappear.  One day — it's like a miracle — it will disappear. 

-Donald Trump, February 27, 2020
And it notes an especially crucial three week period:
The push to convince Mr. Trump of the need for more assertive action stalled. With Mr. Pence and his staff in charge, the focus was clear: no more alarmist messages. Statements and media appearances by health officials like Dr. Fauci and Dr. Redfield would be coordinated through Mr. Pence's office. It would be more than three weeks before Mr. Trump would announce serious social distancing efforts, a lost period during which the spread of the virus accelerated rapidly.

Over nearly three weeks from Feb. 26 to March 16, the number of confirmed coronavirus cases in the United States grew from 15 to 4,226. Since then, nearly half a million Americans have tested positive for the virus and authorities say hundreds of thousands more are likely infected.
All of this is a reminder that electing amateurs to high office is a really, really bad idea. Especially one who does not trust experts and thinks that his instincts are all he needs to survive (and where survival means making it through the current moment with no thought to the past nor the future).
I sincerely struggle to understand how anyone who has been paying attention takes him seriously.
Again: I recommend the NYT piece in full.