The TMZification of Sports
Today's sports media more closely resemble Court TV and TMZ than the SportsCenter of yore.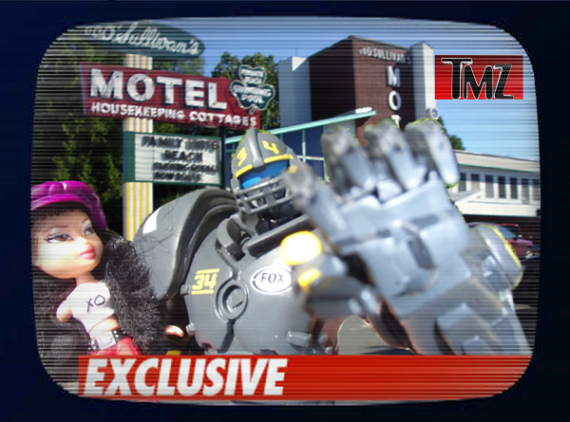 I'm old enough to remember a time when sports coverage was hard to come by. Thirty-five years ago, the gold standard was Sports Illustrated, which put out a fantastic weekly magazine employing some of the best writers anywhere. Otherwise, sports news and analysis was limited to maybe five minutes a night on the local newscast and the Sports section of the local paper. Otherwise, it was in-season broadcasts of the various sporting leagues—with a tiny fraction of the game action available now—and oddities like ABC's "Wide World of Sports."
Almost exactly 35 years ago—September 7, 1979—ESPN debuted. It took a while to catch on, since most of us were still getting our television over the airwaves in those days. Within twenty years, though, we were living in a golden age of sports coverage. Multiple live games were available on a daily basis. There were a plethora of sports channels—including half a dozen ESPN spinoffs, a handful of ESPN competitors, and whole networks devoted even to niche sports like golf and auto racing.  National sports talk was available 24/7 via television, radio, and satellite. Fans of any team could get more news and commentary from around the nation than they could read—even if they lived half a continent away.
All of that remains true, of course, and much of the coverage and commentary remains outstanding. But, increasingly, sports coverage is only tangentially about sports. Years ago, the geniuses at NBC decided that people tuned in to the Olympics not to see the best athletes on the planet compete in a quadrennial sporting event but rather to see a choreographed human drama that just so happened to involve the games themselves. In recent years, even programming obviously of no interest to anyone but hard-core sports fans have more closely resembled Court TV and TMZ than the  SportsCenter of yore.
In rare instances, that's perfectly understandable. It was difficult not to cover the OJ Simpson trial on sports talk shows even twenty years ago. He was a household name before the incident, beloved by many for nearly two decades. Similarly, the implosion of Tiger Woods' public reputation in the wake of a bizarre confrontation with him on the wrong end of a golf club was news. He was, arguably, the most famous and important active athlete on the planet at that point. And the horrific nature of Jerry Sandusky's crimes contrasted with the previously saintly esteem in which Joe Paterno and his Penn State program were held demanded attention. But neither merited a solar eclipse of sports coverage for months on end. Donald Sterling's embarrassing racial rant was hard for the NBA to ignore, much less the media. For that matter, the Ray Rice domestic violence incident naturally merits discussion, even though he was far from a household name beforehand; he was a star, but certainly no OJ Simpson.
In a world of 24/7 sports coverage, the sports media is going to cover stories only tangentially related to the games themselves. None of the episodes above should have been swept under the proverbial rug. But it seems like every incident involving even minor players on college teams, much less pro athletes, dominates the discussion to the exclusion of the thing the fans came to hear or watch.
I'm interested in the Ray Rice story. I've even blogged on it.  But I don't want that to be the only thing they talk about on "Mike and Mike" or Sirius NFL Radio on my commute for days on end. I don't want them to preempt "Pardon the Interruption" to have sports reporters opine on the nature of domestic violence, battered spouse syndrome, and the like. That's simply not why we tune in to those programs.
Sports are a microcosm of life and there are all manner of distasteful distractions to go along with the thrill of victory and the agony of defeat. But they're also a form of escapism that allow fans to focus way too much attention and emphasis on things that, at the end of the day, don't matter. As horrible as the Dallas Cowboys have become in recent years, watching them play and even reading or hearing about Jerry Jones' latest attempt to right the ship provide an outlet for forgetting the mundane stresses of everyday life. Increasingly, though, we're getting the sort of "true crime" reporting that have made watching the local news completely optional—and which I've therefore steadfastly avoided watching.