The Triumph Of Scientific Illiteracy: 45% Of Americans Believe In Creationism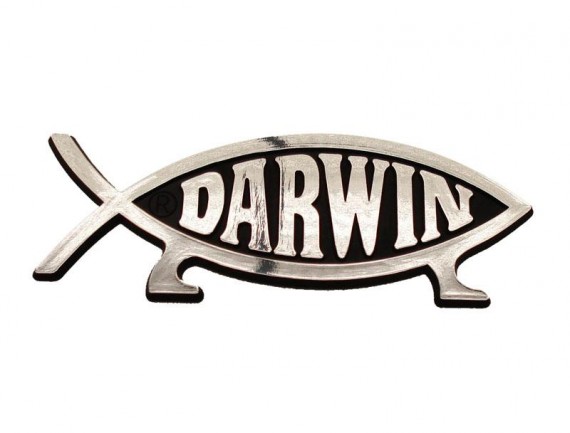 Another sign of just how pathetic science education is in this country:
Nearly half of American voters believe in the Biblical account of creation, and even more think prayer can literally help people recover from medical problems.

(…)

Some 45 percent of voters accept the Biblical account of creation as the explanation for the origin of human life on Earth, while 21 percent say the theory of evolution as outlined by Darwin and other scientists is correct. Another 27 percent say both explanations are true.

Belief in creationism, however, fails to explain Republican presidential primary preferences. Frontrunner Rick Perry is the top choice for GOP primary voters who believe in creationism as well as those who believe in evolution.

Among white evangelical Christians, 67 percent believe in creationism, 4 percent evolution, and 24 percent accept both.

By a 20-percentage point margin, conservatives (53 percent) are more likely than liberals (33 percent) to accept creationism as true. And, conversely, liberals (37 percent) are more than three times as likely as conservatives (11 percent) to believe in evolution.
It's really no surprise when you see how pathetically bad American students perform on standardized science tests:
Results from a national exam revealed that fewer than one-third of elementary- and high-school students have a solid grasp of science, triggering anxiety about U.S. competitiveness in science and technology.

The scores from the 2009 National Assessment of Educational Progress, released Tuesday, come just a few weeks after an international science test showed U.S. students trailing their counterparts in many European and Asian countries. On that exam, called the Program for International Student Assessment, students in Hong Kong and Shanghai dominated their counterparts in the U.S. and most other countries.

(…)

The test requires students to apply knowledge across disciplines. It is generally considered tougher than state-administered exams. The test was updated recently to incorporate advances in science, so results can't be fairly compared with past exams.

Scores are translated into four categories: advanced, proficient, basic and below basic. Proficient represents "solid academic performance," NAEP said, while basic shows partial mastery of skills.

Only 31.6% of all students were proficient or better, while fewer than 3% qualified as advanced.

Thirty-four percent of fourth-graders scored at or above proficient. Describing the life cycle of an organism is an example of a skill demonstrated by fourth graders at the proficient level. Thirty percent of eighth graders met the mark, by demonstrating, for example, that they could recognize that plants produce their own food.

Only 21% of 12th-graders scored proficient. Identifying the difference between stars and planets is an example of a skill demonstrated by 12th-graders at the proficient level.

(…)

Alan Friedman, a physicist who sits on the board that oversees the federal exam, said it was "kind of scary" that so few students scored in the advanced category and far too many landed at "below basic." On the 12th grade exam, 40% of students were at the lowest level.

"Science isn't an isolated trade skill," Mr. Friedman said, pointing out that farmers need basic science knowledge to understand genetically engineered crops and voters need it to assess candidates' views on global warming.
With results like this, and polls showing that substantial pluralities of Americans reject one of the fundamental building blocks of biology, one wonders how long it will be before we're watching the rest of the world pass us by.