There is no Switch, Redux
The status quo ante is not just waiting for us around the corner.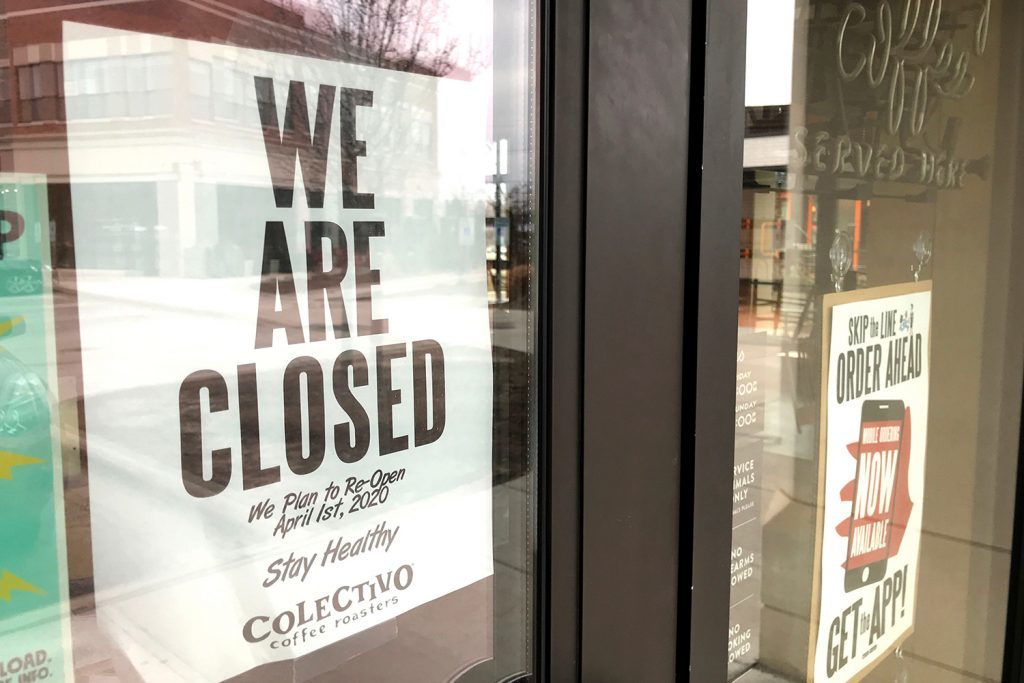 A couple of weeks ago I wrote a post entitled There is no Switch. The basic premise of the post was that just because we reopen does not mean we are going back to the status quo ante. As more states make the shift to lift restrictions, I think this point needs further emphasis and along those lines, I would recommend a piece at The Bulwark written actually one day before my linked post: We Cannot "Reopen" America.
The movement to "reopen" America is a fallacy based on a fantasy.
The fallacy is the notion that lifting stay-at-home orders will result in people going back to their normal routines. This is false. The state-issued stay-at-home orders did not determine most people's desires to stay home—they merely ratified behaviors that the vast majority of people and institutions were already adopting in response to COVID-19.

The fantasy is that we can go back to what the world looked like 12 weeks ago. This is not possible now and will not be possible until we possess a vaccine for the novel coronavirus.

Understand that I am not saying that stay-at-home orders should be indefinite. What I am saying is that whenever the stay-at-home orders are rolled back—whether it is tomorrow or a month from now—it will not result in anything like a "reopening" of the country. And the sooner people grasp how completely and fundamentally the world has changed, the faster we'll be able to adapt to this new reality.
He points to two examples, Las Vegas and movie theaters, to underscore how the basic issue here is not whether governors are opening or closing the economy, but rather highlighting that the real economic consequences of the virus are human reactions thereto.
I think the movie theater example is really telling. Most of us already have pretty nice televisions sets that allow us to enjoy a near-cinematic experience in our homes. Indeed, with streaming services, we also have access to practically any movie we could possibly want to watch (except current new releases). These factors alone will lead a lot of people to ask if going to the movie theater is worth the risk of catching Covid-19. Worse (for the theater industry) the main reason people go to the theater is to catch the next Big Action Movie. And, at the moment, there aren't any because there is a fear by studios that either viewers won't show up or that revenues would be down due to having to social distance in theater, which cuts down on ticket sales. So why risk a release right now?
It is a vicious cycle: no patrons disincentivizes new movies and the lack of new movies leads to fewer patrons.
If theaters open, but have no new movies to show, who is going to the movies save for some cinephiles who cherish the theater experience? That will not be enough to keep theaters open. It really does feel like this present moment could significantly alter the theater business, and by extension, Hollywood itself.
I recommend the whole piece but want to also take a minute to highlight the notion of "adapt[ing] to this new reality" because a major problem we have at the moment is not a national consensus on what that even means.
Instead of working towards some level of cooperation about what steps we take next, we are a situation in which individual states, cities, and even businesses are making their own choices. On the one hand, yay freedom! but on the other, the reality is that without some level of consensus we are going to flounder about while different people do different things and turn issues like mask-wearing (or not) into a political statement rather than a public health issue.
What we sorely lack is clear guidance because the only actor able to provide that guidance is the federal government via the President of the United States. We don't need this guidance because we are incapable of making our own decisions. We need guidance because collective action is hard and we all need help coordinating. There is also the issue of basic trust. Trump's approach undercuts public trust. It makes public health policy choices into partisan tests.
Letting everyone just do what they want may sound like a libertarian paradise, but just like we need traffic rules to coordinate the collective enterprise of driving, we need some rules to help guide the public health labyrinth that in the current pandemic. The only way that we don't need this kind of shared agreement on behavior is if the disease simply isn't as dangerous as it appears or if we really are willing just to let ten of thousands die because it was too difficult to decide if masks, social distancing, and/or some other policy choice was needed.
Trump has utterly failed at this basic task of the presidency. Instead of helping manage the crisis in a common, shared direction, he has been all over the place and now seems poised to want to pretend the crisis is pretty much over with (or that since nothing can be done, we are just going to soldier on).