Tim Pawlenty In Hot Water Over Use Of "Miracle On Ice" Footage
A new Tim Pawlenty television ad is raising copyright issues rather than, as intended, bringing back memories of the 80s.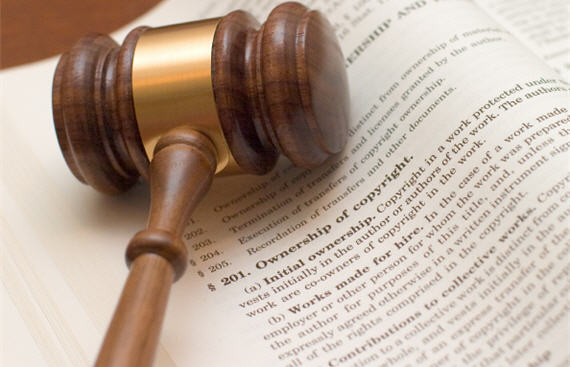 Tim Pawlenty's Presidential campaign is, as we've noted here several times over the preceding weeks, in trouble. He's trailing in the polls, his fundraising has been lackluster, he's been eclipsed in Iowa by fellow Minnesotan Michele Bachmann, and he's been dogged by the perception that he's "boring" and weak. So, yesterday, he staged something of a reboot in Iowa, including a new campaign commercial:
Tim Pawlenty's new ad, "American Comeback," recalls the U.S. "Miracle on Ice" hockey victory over the Soviet Union in the 1980 Olympics.

"You face an opponent experts say can't be beat," he says in the ad. "You fight. You bleed. You prevail. Our country's down, but we're not out … ." Pawlenty could be talking about his own presidential campaign.

So far back in the presidential pack that he's been dropped from at least one general election poll and is scraping the bottom of another, Pawlenty has thrown himself almost full-time into Iowa, where he's in a battle for survival against fellow Minnesota Republican Michele Bachmann. The Sixth District congresswoman is now widely viewed as the favorite to win next month's critical Ames straw poll, a dress rehearsal for the February 2012 Iowa caucuses.

(…)

The ad is part of a major campaign buy on Iowa airwaves. While Pawlenty combats Bachmann's obvious advantage in media attention and buzz, he is doubling down on his paint-by-numbers strategy of organizational work and hustle, lining up endorsements one by one. He is conspicuously offering to buy the tickets and provide rides for all potential straw poll voters to and from the big event in Ames on Aug. 13.

"We'll get you there, we'll get you fed, and we'll get you home at a time that's convenient for you," he told a town hall gathering at the Iowa Farm Bureau in West Des Moines Wednesday night.
Here's the ad in question:
It's a familiar to image to most of us, of course, especially those of us who were around in the Winter of 1980 and watched the United States beat the Soviets on a Friday night to advance to the finals, a win that almost made the Gold Medal game itself irrelevant. I can still remember not having a voice for most of the next day because I screamed so much. That Al Michaels clip is perhaps the most iconic sports moment of the past thirty years and, not surprisingly, ABC Sports isn't entirely happy that it showed up in a political ad:
ABC Sports may slap presidential candidate Tim Pawlenty with a cease-and-desist letter for improperly using its footage in a political advertisement, a company official told The Des Moines Register today.

"It's a violation of our copyright and exclusive proprietary rights," said Louise Argianas, director of rights and clearances for ABC Sports.

(…)

Argianas said in a telephone interview that ABC Sports retains exclusive U.S. rights to that footage. She said she was upset when she saw Pawlenty's ad for the first time this afternoon.

"And they used our announcer's voice, which they are not allowed to do, either," she said, referring to play-by-play announcer Al Michaels. "Which I'm going to have to call his agent about."

Argianas initially said she intended to have a lawyer send the cease-and-desist letter Friday. But tonight, officials at ESPN, which oversees ABC Sports, walked back that statement saying that, after a larger conversation, they're undecided about whether to send such a letter.

ESPN spokesman Chris LaPlaca said: "Neither ABC nor ESPN has asked the Pawlenty campaign to remove any footage from their video, although neither ABC nor ESPN licensed the video to them or authorized its use."
ABC Sports is apparently decided whether or not to send a formal cease and desist letter to the Pawlenty campaign, and act which sets the ball rolling in terms of any formal copyright complaint. The Pawlenty campaign, of course, maintains that it has acted within the bounds of the law:
Pawlenty campaign spokesman Alex Conant told POLTICO, "All of our campaign television advertising is carefully reviewed by the campaign's lawyers to ensure compliance with the copyright laws, the federal election laws, and other legal provisions. The campaign's "Miracle on Ice" advertisement was carefully reviewed for legal compliance and we believe fully complies with the "fair use" doctrine. We respect ABC's concern and look forward to responding to their inquiry."
We see this issue a lot during campaigns, of course, usually involving the use of popular songs at campaign rallies. Most recently, Tom Petty complained about Michele Bachmann's use of one of his songs at her rallies, but the history goes all the way back to 1984 when Bruce Springsteen objected to the Reagan campaign's adopting of "Born In The USA" as a campaign song;/patriotic anthem (which is ironic in itself given the action lyrics of Springsteen's song). There's some difference, though, between those situations and what we have here. Mostly, this is because  musicians and song writers don't really have any control over who uses their songs and when thanks to the ASCAP/BMI licensing schemes.  The other difference is the context in which the work was used. The current situation is more analogous to, say, the Reagan campaign using a clip of a Springsteen music video in an campaign ad, and thus raises different issues.
Fair Use" in copyright law has always been a difficult concept to pin down, precisely because it is something that has to be judged on a case-by-case basis by comparing the copyrighted work with the allegedly infringing work. The U.S. Copyright Office describes it this way:
Section 107 contains a list of the various purposes for which the reproduction of a particular work may be considered fair, such as criticism, comment, news reporting, teaching, scholarship, and research. Section 107 also sets out four factors to be considered in determining whether or not a particular use is fair:

The purpose and character of the use, including whether such use is of commercial nature or is for nonprofit educational purposes
The nature of the copyrighted work
The amount and substantiality of the portion used in relation to the copyrighted work as a whole
The effect of the use upon the potential market for, or value of, the copyrighted work

The distinction between fair use and infringement may be unclear and not easily defined. There is no specific number of words, lines, or notes that may safely be taken without permission. Acknowledging the source of the copyrighted material does not substitute for obtaining permission.
The fact that the Pawlenty campaign's use of the footage was non-commercial does not mean there isn't a potential copyright violation, nor does the fact that they only used an approximately 8 second clip mean that they it is automatically a fair use. One can violate a copyright even if the use is non-commercial, and one can violate a copyright by using only a small portion of a copyright work, especially when, as here, it is perhaps the most important part of the roughly two-hour long hockey game. Potentially, then, it's possible that the Pawlenty campaign may have crossed a line. That would be up to a Federal District Court to decide.
However, as one copyright attorney explains, it's never going to get that far:
"Every campaign gets into these sorts of disputes when they use commonly-available video footage that is subject to intellectual property protection. The campaigns always contend that the footage they used is 'fair use' (only a small portion of the protected material), not confusing to the viewer, and protected political speech under the First Amendment. Copyright holders are conversely pushed by THEIR lawyers to 'protect' the copyright by objecting to all unauthorized uses, even political ones such as Pawlenty's. These disputes are usually resolved by the campaign agreeing to cease use of the offending footage – a concession that usually comes after the campaign has already decided the ad has served its purpose and moved on anyway. Almost never do they result in a final judgment on the legal issues by a court," Potter wrote in an email.
My sense is that this is exactly right. Assuming ABC Sports, or Al Michaels, decides to pursue this I would expect the Pawlenty campaign to back down and re-edit the ad without the offending footage.In the meantime, I'm not sure that this ad will end up having the impact that the Pawlenty campaign hoped it would.