Tim Tebow Trademarks 'Tebowing'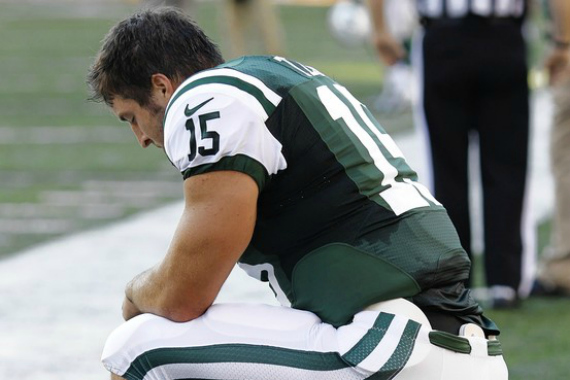 Tim Tebow, who has spent much of the current NFL season as the league's most well-paid bench warmer, has tradmarked the phrase that he made famous:
Tebow has trademarked Tebowing.

"I knew that this stuff that had been talked about, but I didn't know everything had gone through," he said on Friday. "I knew it was something that was cool for me in the past; but it's not something I do as Tebowing. It's something I do that's prayer for me and it got hyped as Tebowing. I think one, more to control how it's used as well. Make sure it's used in the right way."

We can argue that the intention of prayer shouldn't be a copyrighted exercise, but Tebow's legal and business acolytes would clearly disagree. According to the New York Post, the trademark was filed by California attorney Anthony Keats, on behalf of XV Enterprises Limited, which is Tebow's marketing arm.
Yea right, it's all about the prayers.