Time To End Government Subsidies For Public Broadcasting?
The firing of Juan Williams from NPR has led many conservatives to call for an end to government subsidies. As is often the case, they're right but for the wrong reasons.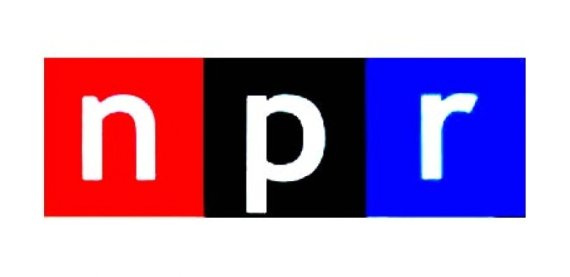 Within hours after the news of Juan Williams' dismissal from National Public Radio had started making it's way around the internet, the calls began coming from the conservative right for an end to government funding for NPR:
NPR's decision to fire Williams over comments he made about Muslims on Fox has prompted calls on the right for Congress to remove its funding. Sen. Jim DeMint (R-S.C.) plans to introduce a bill to strip any federal money – which NPR says amounts to about 2 percent of its annual budget.

"I think it's reasonable to ask why Congress is spending taxpayers' money to support a left-wing radio network – and in the wake of Juan Williams' firing, it's clearer than ever that's what NPR is," said House Republican leader John Boehner (R-Ohio.)

And Williams' firing raised the uncomfortable prospect for Democrats that the issue could remind voters of the backlash over the lower Manhattan mosque in the final two weeks before the midterm elections.

The biggest names in conservative politics — including Mike Huckabee and Sarah Palin, both paid Fox News contributors like Williams —rushed to his defense after he said he gets "nervous" when he sees people in Muslim dress boarding an airplane.

Williams discussed the circumstances of his firing for the first time Thursday, saying he was fired over the phone without being given a chance to come in and make his case, despite having worked at NPR for 10 years.

In regard to his comments about Muslims on Bill O'Reilly's show this week on Fox, he was told "that crosses the line" and that there wasn't anything he could say to change NPR executives' minds that his statements were bigoted. (See: NPR fires Juan Williams)

He argued that he was just making an honest statement about his emotional response, adding, "You cannot ignore what happened on 9/11."
In addition, Senator Jim DeMint announced late yesterday that he would introduce legislation to end government subsidies to NPR, and this morning Williams himself said that his former employer should be cut off from taxpayer dollars:
Juan Williams, the former National Public Radio news analyst who was abruptly fired this week for expressing a personal view on Fox News, called for the federal government to stop funding the radio organization.

"If they want to compete in the marketplace, they should compete in the marketplace," Williams said Friday in an interview on "Fox and Friends". "They don't need public funds. I think that they should go out there. They think their product is so great, go out and sell the product."

(…)

"And too often, they make it out like, 'you know what, we are a public jewel and we need the protection of the federal government, we need federal funds that come through the member stations and they pay for this product.' Nonsense," he said.
As with most public issues, the facts are a little bit muddled here. National Public Radio receives no direct government subsidies, however it does derive a small portion of it's revenue from sources that are themselves taxpayer funded:
NPR competes for grants from the Corporation for Public Broadcasting and the National Endowment for the Arts, and receives funding from local member stations that are largely taxpayer-funded. Williams joins a growing chorus of policymakers and commentators who have also called for the federal government to cut the organization off and force it to compete on its own like other news media outlets. A majority of the organization's funding already comes from private donors and sponsors.
So, defunding NPR would not kill it under any conceivable set of circumstances, and the same, quite honestly, can be said about the Corporation for Public Broadcasting itself. In a world of corporate and foundation grants, fundraising, and royalties, the idea that "public broadcasting" in the United States would die if the few hundred million in government subsidies came to an end is simply absurd.
As with Federal funding of the National Endowments for the Arts and Humanities, it's unfortunate that these debates over public funding for ventures like this only seems to take place when some political controversy-of-the-day arises. As a matter of principle, there seems to be little justification for continuing government subsidies for media outlets in an era when consumer choices have broadened far beyond the three networks (plus, in some networks one or two local channels) that existed when the CPB was created in 1967. Between cable, satellite, the Internet, and broadcast television itself, the number of consumer choices, and outlets for different voices, is far broader than it was then and, quite honestly, if there's a type of programming that the market, or private grants, won't support, then there seems to be little argument for saying that the government needs to step in and subsidize something that people don't want to listen to.
There's also the Constitutional issue. Looking at Article I, Section 8, it's hard to find any grant of power that authorizes Congress to subsidize television and radio networks. While some will no doubt all such an insistence on Constitutional purity silly, it strikes me as an important point. If Congress can't do it, it can't do it.
This is, of course, a minor issue in the grand scheme of things. Federal funding for the CPB amounts to a few hundred million dollars out of a budget of trillions of dollars. For fiscal conservatives like me, that amounts to virtually nothing. However., when you're looking for something to cut, it makes as much sense to look for the small targets as it is the big ones.
So, yes, defund NPR and the CPB. Not because of what happened to Juan Williams, but because the government shouldn't be funding them in the first place.