Time To Get Rid Of The Star Spangled Banner?
After 200 years, Francis Scott Key's most famous work may have outlived its usefulness..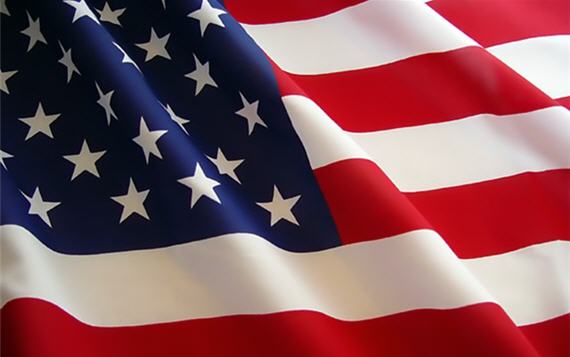 Today is the 200th anniversary of the events which led Francis Scott Key to pen The Star Spangled Banner, originally a poem that was eventually set to music and quickly gained popularity in a United States that was already weary from what may be one of the more pointless wars in American history. The story of the song is well known to anyone whose gone to public school in the U.S., of course. In the final hours of a British bombardment of Fort McHenry in Baltimore Harbor, Key saw that the flag that had been raised above the fort had survived the night-long bombardment and helped to repulse the British naval attack on Baltimore. The poem was quickly published throughout the country and, in short order set to music. As it turned, the tune that was used and which has become the bane of singers ever since was a drinking song originally created for a late 18th Century English club called The Anacreontic Society. Given the fact that we have another patriotic song that shares a tune with the national anthem of our former colonial rulers, I suppose that isn't quite as bad as it sounds.
Over the years, most especially recently, there have been various discussions about replacing The Star Spangled Banner with something more appropriate and, well, musical such as America The Beautiful and, today, Ted Widmer makes that very argument in Politico:
Two hundred years after that long night in Baltimore, is it time to rethink the Star-Spangled Banner? It has its merits—to drown out bad news with bluster, brass and percussion worked in 1814, and the song continues to radiate personality, even as most of us try and fail to sing along with its awkward leaps over one-and-half octaves. It feels right that the city that gave usHairspray also surrendered this essential bit of national theater. The music has entered so deeply into our consciousness that even its parodies can seem beautiful—much as the Jimi Hendrix version, inflammatory at the time, has acquired a great dignity of its own.

But the story of Key's nearness to slavery cannot easily be forgotten, especially in an era that demands more accountability, and offers to tools to find it. Critics over the years—I am hardly the first—have been brutal about the Star-Spangled Banner's many shortcomings. The New York Herald Tribune dismissed it as "words that nobody can remember [set] to a tune that nobody can sing." In 1918, a woman named Kitty Cheatham denounced the words as "German propaganda" (because they undermined the Anglo-American alliance), and saw the music as a product of "darkness," "degeneracy," and "the carnal mind." Christian Science leader Augusta Stetson called it a "barroom ballad composed by a foreigner." A 1965 writer thought it "as singable as Die Walkure, as American as 'God Save the Queen'"; the columnist Michael Kinsley has ripped its "empty bravado" and "mindless nonsense about rockets and bombs."
The "nearness to slavery" that Widmer refers to is the fact that Key himself, like many people who lived in Maryland at the time, was a slave owner and, at least as Widman puts it, was a zealous defender of the institution who would attack those who questioned it. He also happened to be a cousin of Roger Taney, who would eventually become Chief Justice of the United States and author of the Supreme Court's infamous 1857 decision in Dred Scott v. Sanford. To be honest, I'm not sure what the relevance this has to whether or not the song that Key penned should remain our national anthem. Four of our first five Presidents, and countless numbers of the Founding Fathers, held slaves during their time and we haven't rejected everything that they produced, so I'm not sure why that matters in the case of Francis Scott Key. Similarly, the fact that some 43 years after the song was written his cousin was the author of one of the most reviled Supreme Court decisions in history doesn't seem particularly relevant to me either.
Other arguments against the song have included the argument that it is somehow "pro-war," such as those that Michael Kinsley makes in the article linked above. That strikes me as a patently silly argument given the fact that the song isn't about the triumph of American arms so much as it is about American forces surviving a British assault. Does that "glorify" war? Maybe in some people's minds it does, but I just don't see it.  This particular argument falls apart completely if you bother to read beyond the first stanza of the song, which is generally all that is performed publicly today. The better argument against The Star Spangled Banner is, quite simply not a very good song and its rarely performed very well. More often than not, the song and its odd octave changes lead popular singers who can barely carry a tune to engage in vocal acrobatics that they aren't capable of. Furthermore, ever since Whitney Houston' gave the definitive large stadium performance of the song at Super Bowl XXV these same popular singers have tried to turn the National Anthem in to a showcase for their limited vocal talents rather than a patriotic anthem. If we could put an end to that, I'd be all for it.
So, after 200 years, perhaps its time we put Francis Scott Key's work on the shelf.