Time To Play "Let's Make A Deal" With Edward Snowden?
Without a deal of some kind, it's quite likely that Edward Snowden will remain beyond the reach of U.S. law enforcement or some time to come.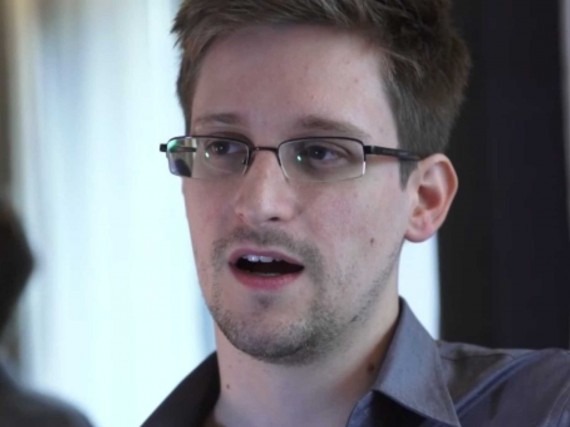 Some seven months after he left the country and the employ of his Booz Allen Hamilton, where he worked as a civilian contractor for the National Security Agency, Edward Snowden is still causing headaches for the the United States Government. Although the information leaking out from what Snowden apparently absconded with on the laptops that he has carried with him from Hawaii to Hong Kong to Moscow is not  longer at the volume it was over the early summer, there are still stories that pop up every now and then either in The Guardian, which has been the primary outlet for his communication with the outside world, or in various foreign newspapers. Meanwhile, Snowden himself remain relatively safely ensconsed in exile in Russia where he is apparently employed by the Russian equivalent of Facebook, and the NSA is coming to admit that they really don't know how much information Snowden walked away with when he left the country:
WASHINGTON — American intelligence and law enforcement investigators have concluded that they may never know the entirety of what the former National Security Agency contractor Edward J. Snowden extracted from classified government computers before leaving the United States, according to senior government officials.

Investigators remain in the dark about the extent of the data breach partly because the N.S.A. facility in Hawaii where Mr. Snowden worked — unlike other N.S.A. facilities — was not equipped with up-to-date software that allows the spy agency to monitor which corners of its vast computer landscape its employees are navigating at any given time.

Six months since the investigation began, officials said Mr. Snowden had further covered his tracks by logging into classified systems using the passwords of other security agency employees, as well as by hacking firewalls installed to limit access to certain parts of the system.

"They've spent hundreds and hundreds of man-hours trying to reconstruct everything he has gotten, and they still don't know all of what he took," a senior administration official said. "I know that seems crazy, but everything with this is crazy."

That Mr. Snowden was so expertly able to exploit blind spots in the systems of America's most secretive spy agency illustrates how far computer security still lagged years after President Obama ordered standards tightened after the WikiLeaks revelations of 2010.

Mr. Snowden's disclosures set off a national debate about the expansion of the N.S.A.'s powers to spy both at home and abroad, and have left the Obama administration trying frantically to mend relations with allies after his revelations about American eavesdropping on foreign leaders.

A presidential advisory committee that has been examining the security agency's operations submitted its report to Mr. Obama on Friday. The White House said the report would not be made public until next month, when Mr. Obama announces which of the recommendations he has embraced and which he has rejected.

Mr. Snowden gave his cache of documents to a small group of journalists, and some from that group have shared documents with several news organizations — leading to a flurry of exposures about spying on friendly governments. In an interview with The New York Times in October, Mr. Snowden said he had given all of the documents he downloaded to journalists and kept no additional copies
In an interview with CBS News's John Miller that will air tonight on 60 Minutes, Rick Ledgett, who has been heading up the NSA task force charged with investigating exactly how Snowden was able to extract the documents that have already been made public, many of which he apparently should not have been able to access with the security clearance that he did have, and what he may have absconded with that has not been revealed yet, suggested that it's time to consider amnesty for the former contractor:
JOHN MILLER: He's already said, "If I got amnesty, I would come back." Given the potential damage to national security, what would your thought on making a deal be?

RICK LEDGETT: So, my personal view is, yes, it's worth having a conversation about. I would need assurances that the remainder of the data could be secured, and my bar for those assurances would be very high. It would be more than just an assertion on his part.

MILLER: Is that a unanimous feeling?

LEDGETT: It's not unanimous.

Among those who think making a deal is a bad idea is Leggett's boss, Gen. Keith Alexander.

GEN. KEITH ALEXANDER: This is analogous to a hostage-taker taking 50 people hostage, shooting 10 and then say, "If you give me full amnesty, I'll let the other 40 go." What do you do?

MILLER: It's a dilemma.

GEN. ALEXANDER: It is.

MILLER: Do you have a pick?

GEN. ALEXANDER: I do. I think people have to be held accountable for their actions. … Because what we don't want is the next person to do the same thing, race off to Hong Kong and to Moscow with another set of data, knowing they can strike the same deal.
The choice here, of course, is between continuing the efforts to bring Snowden to Justice and prosecute him under the indictment that has already been filed against him in Federal Court, along with any additional charges that may be warranted by what has obviously been an ongoing investigation, and cutting some kind of deal with the man that would include Snowden agreeing to cooperate by assisting the Federal Government in understanding both how he was able to access the documents in question without being detected and what it was exactly that he took with him when he left the country. On the one hand, there's the issue that, without Snowden's help, the NSA may never know exactly how much they've been compromised, or even how it was done, thus making it more difficult for them to prevent it from happening in the future. On the other, as General Alexander notes, cutting a deal now that includes full amnesty would serve no deterrent value to a future Edward Snowden who might try to do the same thing and, instead of sharing the information they abscond with journalists, selling it to the highest bidding foreign intelligence agency. If a deal is to be made, a more ideal solution would be one in which Snowden pleads guilty to lesser charges and ends up with a lighter prison sentence in exchange or his cooperation noted above. That would be closer to a normal plea bargain, and it would at least send some message to future Snowden's that stealing national security secrets, regardless of your motives, is not without consequences.
All of this talk about making deals may be moot, of course, if Snowden isn't interested in talking about such a deal. So far, he's managed to spend the better part of seven months living beyond the reach of American law enforcement, and there doesn't seem to be any reason why that can't continue. His asylum in Russia is only supposed to last one year, but it's entirely possible that this could be extended indefinitely if the government (i.e., Vladimir Putin) is inclined to do so. If Snowden doesn't wish to place his fate in the hands of the mercurial Putin, who could easily see using Putin as a pawn in efforts to strike a deal with the United States on some other issue, then he still apparently has offers of asylum from three South American nations (Venezuela, Bolivia, and Ecuador) that he could take advantage of, along with the option of taking up residence in one of the nations in which the United States does not have an Extradition Treaty, although that last option is somewhat more risky. In other words, absent a deal or his unlikely decision to give up and come home, the odds are fairly good that Edward Snowden will remain beyond the grasp of U.S. law enforcement for the foreseeable future.
So, the question remains. Deal, or no deal?
As a closer, here's a preview of tonight's 60 Minutes report (h/t Jazz Shaw)