Trayvon Martin Case Will Not Go To Grand Jury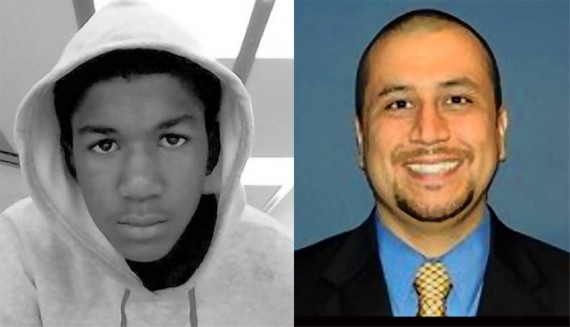 In somewhat of a surprising last minute move, the special prosecutor in charge of the investigation into the death of Trayvon Martin will not be presenting the case to a grand jury:
ORLANDO, Fla. (AP) — A grand jury will not look into the Trayvon Martin case, a special prosecutor said Monday, leaving the decision of whether to charge the teen's shooter in her hands alone and eliminating the possibility of a first-degree murder charge.

That prosecutor, Angela Corey, said her decision had no bearing on whether she would file charges against George Zimmerman, the neighborhood watch volunteer who has said he shot the unarmed black teen in self-defense. Corey could still decide to charge him with a serious felony such as manslaughter which can carry a lengthy prison sentence if he is convicted.

A grand jury had been set to meet Tuesday in Sanford, about 20 miles northeast of Orlando.

Corey has long had a reputation for not using grand juries if it wasn't necessary. In Florida, only first-degree murder cases require the use of grand juries.

Corey's decision means she doesn't have to rely on potentially unpredictable jurors, said David Hill, an Orlando criminal defense attorney.

"Let's give her the benefit of the doubt. Maybe she knows there isn't enough for first-degree murder but she wants to maintain control and charge him with something else," Hill said. "What does she need a grand jury for? She cuts out the unpredictability of the grand jury. She goes where she feels she has more evidence."

Corey took over the case last month after the prosecutor who normally handles cases out of Sanford recused himself. That prosecutor, Norm Wolfinger, had originally called for the case to be presented before a grand jury.

"From the moment she was assigned, Ms. Corey noted she may not need a grand jury," said a statement from Corey's office.

Prosecutors sometimes use grand juries to avoid the political fallout from controversial cases. But Corey was elected by voters more than 100 miles away in the Jacksonville area, so political problems are less of an issue for Corey, Hill said.
As to the first issue, it seems pretty clear from the evidence that has come forward that this is not a First Degree Murder case so there really isn't any legal need for a grand jury. At most, what we're looking at here is Second Degree Murder, or more likely Manslaughter, at least as far as an initial charge goes. Given the controversy that has surrounded this case, of course, one would have thought that the prosecutor would have wanted the "buffer zone" of a grand jury so that she wouldn't be the one responsible for making the sole decision here. But she obviously doesn't think its necessary.
There is another possibility, of course. Given the nature of the self-defense claim that Zimmerman will obviously raise in this case, she may have feared that a grand jury would have refused to indict based on the evidence, which would have been politically troublesome to say the least. Zimmermann will still have an opportunity to raise the argument of self-defense before trial, but at least this way Corey would be able to have Zimmerman arrested and charged, which would likely go a long way toward cooling tensions in Seminole County.