Treason And The Wikileaks Case
There's been much talk recently about treason charges in the Wikileaks case, an most of it has been entirely wrong.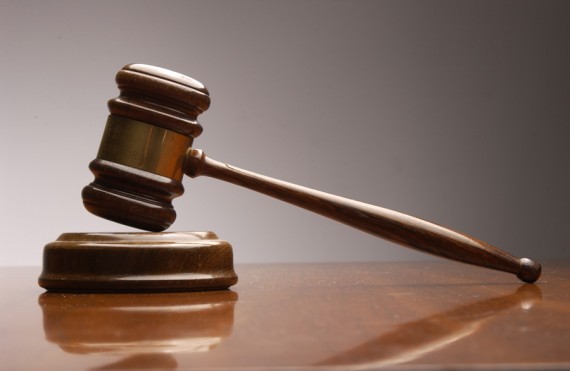 There's been much discussion over the past two weeks about possible criminal charges in the Wikileaks affair, and as is usually the case when legal matters are discussed in public, most of it has been wrong. The most egregious recent example came when Senator Joe Lieberman was asked about the case on Fox News and claimed to be confused as to why Julian Assange had not been charged with treason:
Fox News: "What to you think of the Justice Department's action so far in not to charge Julian Assange with treason?"

Senator Lieberman: "Aaah, I don't understand why that hasn't happened yet. I mean, we can go back to the earlier dump of classified documents, mostly related to the war in Iraq and Afghanistan. It occurred in July and to me that was a violation of the espionage as well."
Treason is unique in American law because it is the only crime that is specifically defined in the Constitution:
Treason against the United States, shall consist only in levying War against them, or in adhering to their Enemies, giving them Aid and Comfort. No Person shall be convicted of Treason unless on the Testimony of two Witnesses to the same overt Act, or on Confession in open Court.
Congress has also passed a specific treason statute that adds additional requirements to those set forth in the Constitution:
Whoever, owing allegiance to the United States, levies war against them or adheres to their enemies, giving them aid and comfort within the United States or elsewhere, is guilty of treason and shall suffer death, or shall be imprisoned not less than five years and fined under this title but not less than $10,000; and shall be incapable of holding any office under the United States.
First of all, that statute answer Lieberman's question about Assange. Julian Assange has not been charged with treason, because he cannot be charge with treason. As a citizen of Australia who travels throughout Europe, Assange is not a person "owing allegiance to the United States." Bradley Manning, of course, is a citizen in addition to being a member of the military, but prosecuting him for treason successfully would be very, very difficult:
One must commit one of two acts in order to be guilty of treason against America — one must either levy war or one must adhere to an enemy, giving him aid and comfort. So seriously did the Founders take the crime of treason that they also laid down special hurdles for convicting someone of treason.

They established that conviction for treason can be made only on the testimony of two witnesses. The witnesses must testify to the actual act of treason. And the two witnesses must have witnessed the same act. And it can't be any act. It has to be an overt act. And just to mark the point, an American court can't convict someone on the basis of a confession made to, say, the police or in a signed written document sent to a judge. A confession of treason has to be made in court. And it can't be done, say, in a judge's chambers or a secret session. It has to be open court.

All that is in the Constitution. It turns out that America's founding document leaves the Congress and the Courts almost no wiggle room in defining treason. The Founders just didn't trust the Congress, and to listen to Senator Lieberman, one can understand why.
In Manning's case, it strikes me that it would be very difficult to prove the offense of treason in the manner that the Constitution requires. It seems fairly clear that Manning acted alone and covertly when he retrieved the documents that were ultimately turned over to Wikileaks. We've all heard by now how he supposedly transferred files to a DVD-ROM which he had altered to make it look like a Lady Gaga CD. Presumably, nobody actually saw him do anything at all and unless there are two witnesses who witnessed him commit an overt act. For that reason alone, a treason prosecution would be likely to fail.
It's far more likely that Manning, and possibly Assange, will be charged under the Espionage Act. While a prosecution for espionage is not an easy task either, it doesn't have the same Constitutional limitations as a treason charge would. So, no, neither Julian Assange nor Bradley Manning are going to be convicted of treason, even if they are likely to see the inside of a Federal courtroom at some point in the near future.