Tribal Lenses and Criminal Justice
Our reactions to recent murder trials tells us a lot about our divided country.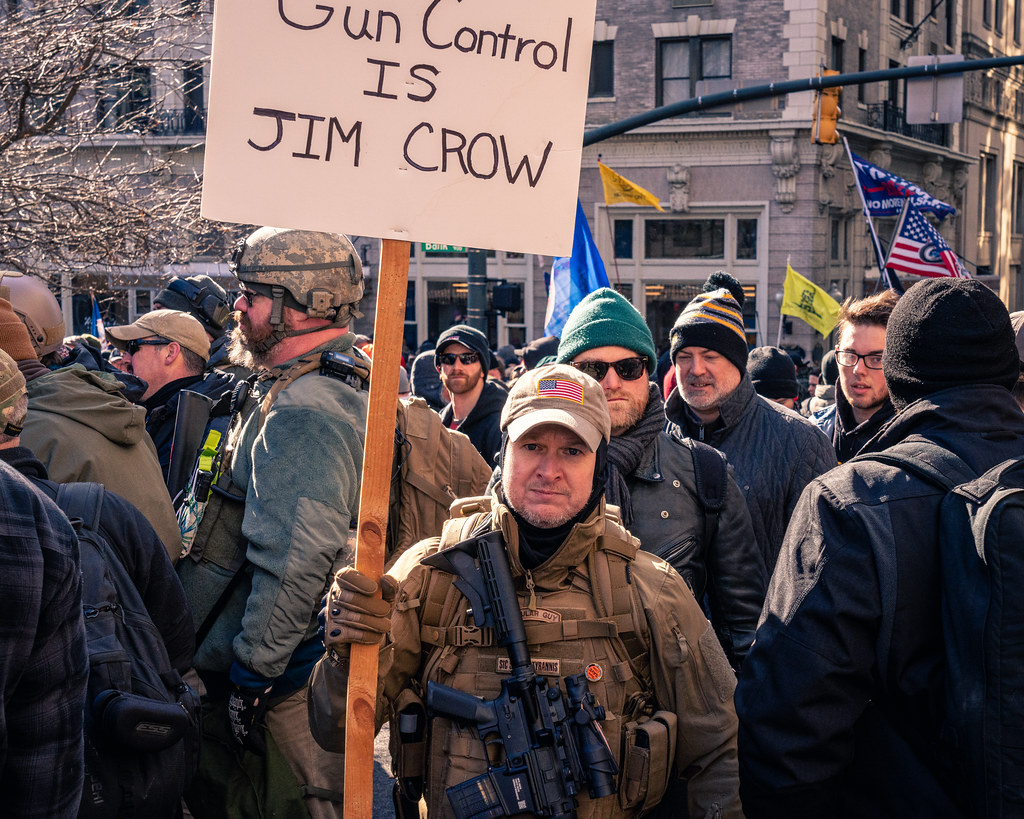 In a post titled simply "The Tribes," Dave Schuler observes,
Yesterday I did something I rarely do following the verdict in the trial for the murder of Ahmaud Arbery: I went around to prominent left-leaning, right-leaning, and libertarian blogs and read their comments to get a sense of the opinions expressed there. The reason I rarely do that is that I tend to feel vaguely soiled after doing it. The incivility and intolerance of views that diverge from the prevailing norm is even greater than it was a few years ago.

I identified three different views: those who expressed the view that I did, those who thought that Wisconsin jury came to the right verdict but the Georgia jury came to the wrong verdict, and those who thought the opposite—that the Wisconsin jury in the Rittenhouse trial came to the wrong verdict but the Georgia jury came to the right verdict.

Although all three views were expressed in the comments sections of blogs of all stripes, the Wisconsin-Yes, Georgia-No view was more frequently expressed on right-leaning blogs while the opposite (Wisconsin-No, Georgia-Yes) was more frequently expressed on left-leaning blogs. I honestly don't see how these conflicting tribes can coexist peaceably.
Dave and I had the same view: that Kyle Rittenhouse should have been acquitted and that Ahmaud Arbery's killers should have been convicted given the applicable laws and circumstances. Additionally, we shared the same reasoning on the former: "Rittenhouse was in fact defending himself but he shouldn't have been there at that time, doing what he was doing and armed. That was a formula for tragedy."
Despite having identified with the right most of my life, the prevailing view of that tribe is, alas, the most difficult for me to understand. While my initial reaction to that case was that the state prosecutors had kowtowed to political pressure in overriding local officials and that Arbery's assailants were likely acting within the ambit of extant Georgia law, it didn't take long for new evidence to change my mind on both counts. (That is, it was local officials who had grossly misapplied the law, my initial understanding of the law was wrong, and ditto my initial understanding of the facts of the case.) While I'm sure that a whole lot of people stopped paying attention to the case and therefore didn't have an understanding of the law and facts, I just can't imagine the person who understood the facts and thought it was reasonable for the defendants to kill Arbery.
Most of the OTB commentariat shared the left-leaning view that the Georgia outcome was just and the Wisconsin outcome was not. I at least understand that view. Rittenhouse acted irresponsibly, at best, and maliciously at worst in showing up at a Black Lives Matter rally armed. That he has escaped any consequence for that—and been turned into a hero by some in his tribe—is in fact unjust. Alas, like it or not, he right a right to defend himself under the laws of Wisconsin—and pretty much anywhere else in this country—under the circumstances.
The problem, I think, is twofold. First, many people simply disagree with the law and implicitly wanted the jury to find him guilty anyway. Second, because they were BLM protestors killed by an assault rifle-wielding Trump supporter, too many are making angels of the assailants. Joseph Rosenbaum, the initial assailant, was anything but. Aside from being a serial child molester (which Rittenhouse obviously wouldn't have known), multiple witnesses characterized him as belligerent and confrontational. He was seriously mentally ill, and thus pitiable, but Rittenhouse had every reason to fear for his safety.
Now, contra Dave, I would argue that these tribes have existed for a very long time and are seldom called upon to coexist in that they tend to be geographically segregated, with the Wisconsin-No, Georgia-Yes folks predominantly in the urban centers and the Wisconsin-Yes, Georgia-No folks in the suburbs and rural areas. What's different now is that we have nationalized cases like these, which would have been local matters, and are viewing them through competing media frames.
Most of the national media, including great newspapers like the NYT and WaPo, NPR, and the major networks are treating these individual cases as representative examples of institutionalized racism in our criminal justice system. That was true even in the Rittenhouse case, where everyone involved was White. And, if that's how you've viewed the case for months, an acquittal, no matter how legally proper, is yet another bit of evidence that white supremacists can get away with murder.
Conversely, Fox News and the various "dark" venues (the Chans, QAnon, Newsmax, etc.) are applying an even more sinister frame. The fact that these men were even charged with crimes is just further evidence that the anti-gun left is trying to take America away from the decent, God-fearing people who built it.
In this world, we're not entitled to our own opinions, we're entitled to our own facts. And, yes, it's nearly impossible to have a conversation across the tribes when the only evidence that's acceptable is that from their own sources.