Trump Administration Merging OPM into Other Agencies
An odd bureaucratic reshuffling, seemingly out of the blue.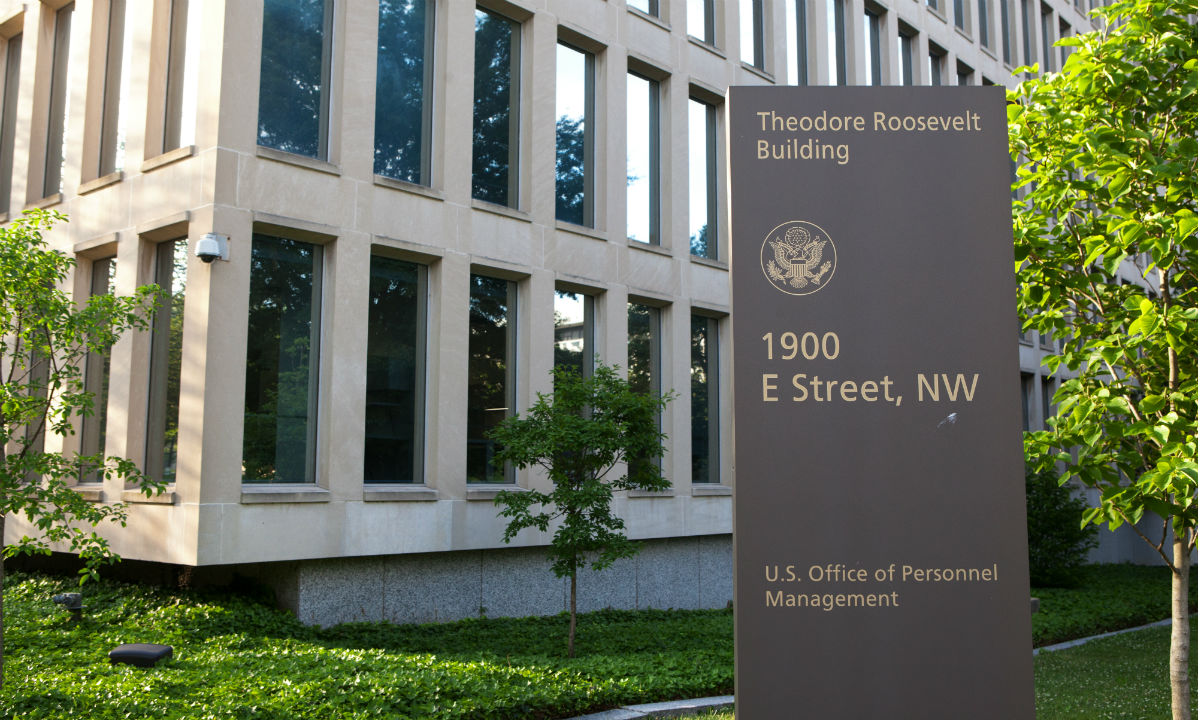 Government Executive ("Trump Administration Outlines How the OPM-GSA Merger Would Work"):
The Trump administration this week provided additional details about how it will implement its proposal to integrate the functions of the Office of Personnel Management into the General Services Administration, Defense Department and the Executive Office of the President, although much remains contingent on Congress approving legislation.

According to a fiscal 2020 budget justification published by GSA, the majority of OPM's functions will be sent to GSA, making OPM a human capital service alongside GSA's existing Public Buildings Service and Federal Acquisition Service. Meanwhile, the majority of OPM employees, who work in the National Background Investigations Bureau, will be transferred to the Pentagon, while three employees who work on policy issues will be sent to the Executive Office of the President as an office modeled after the Office of Management and Budget's Office of Federal Procurement Policy.

Acting OPM Director Margaret Weichert said Wednesday that the changes would take place in two broad phases: this year, functions the White House believes can be done administratively, like HR Solutions and OPM's IT services, will go to GSA, while remaining offices, such as those that work on retirement and administration of the Federal Employees Health Benefits Program, will have to wait for Congress to pass legislation.
Granting that my main focus is on defense and national security policy, I was somehow completely unaware that this was even on the table. Looking at the above-linked budget justification, I see that:
The 2.1 million-person civilian workforce represents one of the Federal Government's larger investments and one with great impact. Like any large organization, the Federal Government is only as effective as its people. To address serious shortcomings in the areas of hiring, retention, and performance management, the Executive Branch needs a workforce management structure that elevates personnel strategy and policy, allows for a holistic view of its human capital, and continually optimizes the human resources transactional services necessary to administer one of the largest workforces in the world.

To address long standing workforce management issues, the Administration's June 2018 Government Reform and Reorganization Plan included a proposal to merge all of OPM's transactional and consultative services (e.g., those within Human Resources Solutions (HRS), Retirement Services, and Healthcare & Insurance) into GSA. The 2020 President's Budget reflects the end-state organizational structure and resources necessary to achieve this reorganization of OPM.
I have no strong view on the matter one way or the other but this seems like a thin rationale for a rather major reorganization. Back to the Government Executive report:
The cost of the transition, as requested in the GSA budget, would be $50 million in fiscal 2020. The document also offers some new details about where other OPM functions would wind up in the reorganization, although many questions remain.

An Employee Services office would administer laws and regulations related to recruitment, workforce planning, performance management, pay and leave, as well as programs promoting work-life balance and diversity. A new Health Care and Insurance office would consolidate OPM's existing health care and insurance responsibilities into one organization, administering FEHBP, Federal Employees' Group Life Insurance, the Federal Long Term Care Insurance Program, and other health insurance-related programs.

Although the initial reorganization plan was unclear about where OPM's work to uphold merit systems principles would wind up, the budget justification makes clear it would be part of GSA as the Merit System Accountability and Compliance office.

The budget justification does not outline whether the reorganization would lead to a net job loss at OPM, but it states that 3,315 NBIB employees would be transferred to the Defense Department, while 152 posts at the OPM Office of the Inspector General would be absorbed by the GSA IG's office.
$50 million is a rounding error in the Federal budget and this may well wind up saving a negligible amount overall. But, again, it's not obvious to me what problem this is trying to solve.