Trump 'Election Defense Fund' Grift
He's raising the money for himself.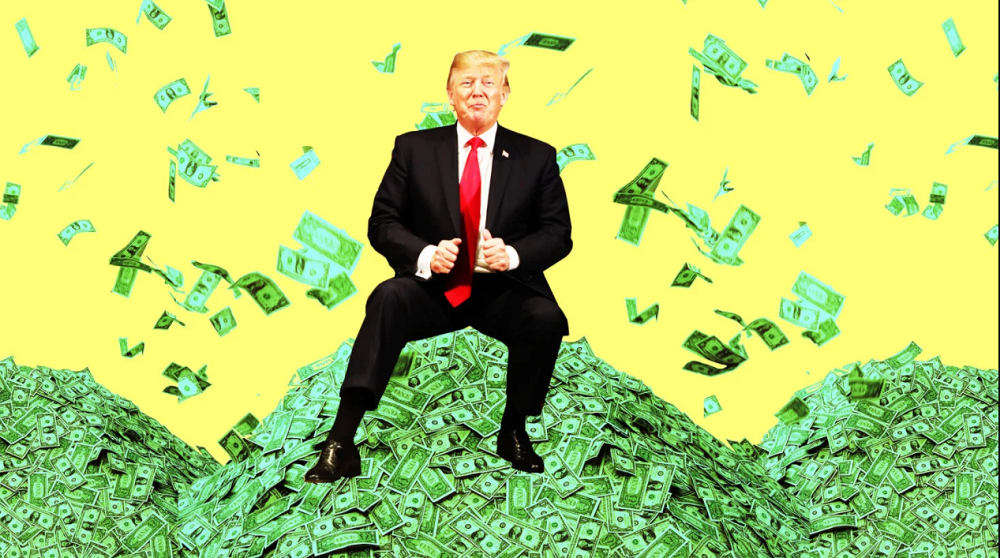 The loser of the 2020 Presidential election is ostensibly fighting to overturn "fraud." It appears that he's really just lining his pockets.
Reuters ("Donations under $8K to Trump 'election defense' instead go to president, RNC"):
As President Donald Trump seeks to discredit last week's election with baseless claims of voter fraud, his team has bombarded his supporters with requests for money to help pay for legal challenges to the results: "The Left will try to STEAL this election!" reads one text.

But any small-dollar donations from Trump's grassroots donors won't be going to legal expenses at all, according to a Reuters review of the legal language in the solicitations.

A donor would have to give more than $8,000 before any money goes to the "recount account" established to finance election challenges, including recounts and lawsuits over alleged improprieties, the fundraising disclosures show.

The emailed solicitations send supporters to an "Official Election Defense Fund" website that asks them to sign up for recurring donations to "protect the results and keep fighting even after Election Day."

The fine print makes clear most of the money will go to other priorities.

A large portion of the money goes to "Save America," a Trump leadership PAC, or political action committee, set up on Monday, and the Republican National Committee (RNC). Under Federal Election Commission rules, both groups have broad leeway in how they can use the funds.

The Trump campaign, the RNC and Trump's new Save America PAC did not respond to requests for comment.
Essentially, the first $5000 donated goes to Trump's PAC, the next $3300 goes to the RNC, and only then does the money start going towards the ostensible "recount."
So, what would Trump do with the money?
The disclosures would allow Trump and the RNC to channel the donations into other political causes or campaigns, such as the two high-stakes January Senate runoff races in Georgia that could determine control of the Senate and are likely to rank among the most expensive races in U.S. history.
While a despicable grift, this would at least be tangentially aligned with the interests of the contributors. It's shameful to solicit money on one basis while intending to actually use it for something else, but retaining control of the Senate is at least likely something anyone who would donate would support.
Then again, raising money for a political party he will no longer lead seems downright altruistic by Trump standards.
There are, of course, rumors that he's telling insiders that he's gearing up to run again in 2024.
And there's also this:
Unlike campaign funds, which have tight controls on how they can be spent, leadership PACs such as Save America carry few restrictions. Republicans and Democrats alike have drawn criticism for using them to pay family members and to fund luxury events in exotic locations.
Now that sounds more in accordance with Trump's behavior while in office.