Trump Isn't Magical
The former President gets too much credit for his ability to manipulate news coverage.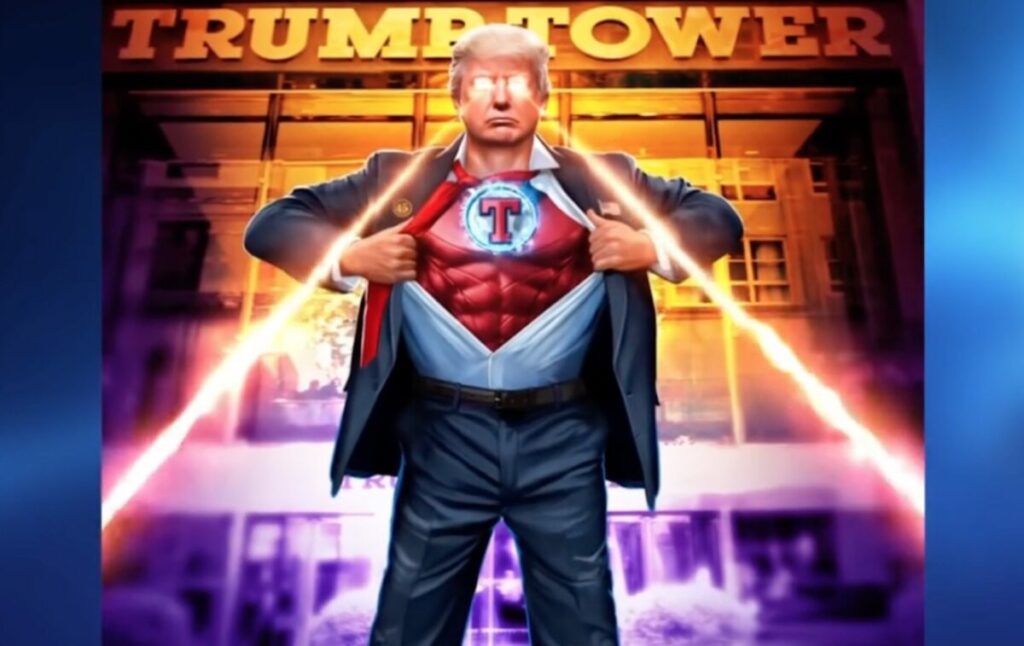 In her post "PAVLOV'S PRESS CORPS: TRUMP ONCE AGAIN GOT JOURNALISTS TO WILLINGLY SERVE AS HIS INCITEMENT MULES" Marcy Wheeler expresses her fury over a common phenomenon.
When we left the mainstream Trump press corps on Friday afternoon, they were all focused on the decision by Beryl Howell to rule that some of Evan Corcoran's testimony in the stolen document case was crime-fraud excepted. Sure, there were journalists using wildly exaggerated descriptions for the uniqueness or surprise of the development. But, on Friday, reporters covering Trump's legal woes were providing factual descriptions of actual newsworthy developments.

At the time, there was a general awareness that an indictment from Alvin Bragg may come next week, but the focus was the stolen documents investigation, in part because some journalists appear to believe that the crime-fraud ruling was some new sign that Jack Smith believed a crime had been committed.
She contends that former President Trump changed the entire narrative with a rant on TruthSocial starting with a declaration he would be arrested Tuesday morning and a diatribe against the NYC DA, which was then dutifully spread via Twitter by hapless journalists.
It's like Pavlov's dogs, pure reflexive behavior at this point: The more incendiary Trump's tweets, the more quickly journalists rush to disseminate them unfiltered on Twitter.

[…]

he most newsworthy detail in Trump's tweet (beyond the incitement) — the day he would be charged — was just made up, a guess based off the same information all the rest of us have. It was nevertheless treated as newsworthy by a slew of journalists needing an excuse to disseminate unfiltered incendiary speech on Twitter. And no one has since gone back to amend their original tweets to note that Trump's claims to know the date of his arrest were a lie.

Trump's team simply guessed what day he'll be charged so as to make a call to fight newsworthy enough for kneejerk journalists to help it go viral for him.

It worked.

It works every single fucking time Trump does this.

Every. Single. Time.

And it's not just the fact that a bunch of journalists served as willing data mules for Trump's incendiary tweet, bringing it onto Twitter for him and helping it to go viral in unfiltered form.

It's the other effect the tweet had on reporting about Trump.

First, everyone completely dropped the significant development in a case that even a number of diehard Republicans think has real gravity, Trump's refusal to return all the classified documents he stole. That story — a burning story late into Friday — utterly disappeared by Saturday morning. Trump is so good at playing the media that he can effectively just dictate what even CNN and MSNBC will cover. And his tweet managed to make that more damaging investigation — an investigation led by a white man rather than a Black one, and so harder to use to mobilize Trump's most racist followers — completely disappear from coverage. Journalists who had broken key details about the crime-fraud ruling Friday were instead asked to cover Trump's tweet on the cable shows on Saturday.

And it wasn't just cable coverage that Trump's incendiary tweet managed to dictate. One after another politician — Kevin McCarthy, Mike Pence, Elise Stefanik (who released then deleted multiple drafts before hers was sufficiently dripping in obsequious propaganda) — was forced to comment on the made up news that Trump has a date when he'll be indicted. Even poor Asa Hutchinson, who was trying hard to launch a Presidential run that didn't define itself entirely in terms of Trump, was forced to answer multiple questions about Trump's tweet.

In other words, by releasing the tweet, Trump not only made it the sole focus of cable programming, but made it the leading political question of the day. He made the presidential race about him again, exclusively about him. And in the case of McCarthy and Stefanik — both of whom cling to power by ceaselessly performing their obeisance to Trump — made it a matter of loyalty, a political litmus test that Trump supporters and opponents alike would be required to publicly adhere to.

[…]

Trump has these journalists trained to act reactively, without taking the time first to figure out whether he was again making shit up (as he was in this tweet). He has these journalists trained to mindlessly help him disseminate antisemitic incitement on platforms he's not a part of, usually without commentary identifying that's what he's doing. Trump is so good at exploiting journalists who know better that he has made them participants in his incitement.
So, look, I get the frustration here. Trump spews a lot of nonsense and, because he's a former President and the leading contender for the 2024 Republican nomination, said nonsense is treated as newsworthy. Because, by any ordinary standard, it is.
While people give Trump far too much credit as a master manipulator—I tend to think he just can't help himself but to engage in rants that generally hinder him—it's certainly true that his style plays into the modern media cycle really well. Thirty years ago, when the news cycle was much slower, there would be time for reporters to investigate his claims and put them into context at the same time they reported what he said. Even fifteen year ago, before Twitter, some of that would have occurred—although Drudge and others would get their spin out first.
That said, Wheeler, even more than most political junkies, has a grossly distorted view of how normal people consume the news. Because she obsessively follows the ins and outs of all of the various Trump investigations—in far, far greater detail than even I do—she just assumes that those who casually follow the news are up on the latest developments.
In fact, her post is the first time I encountered the tidbit about Evan Corcoran and the crime-fraud exception. You might be saying to yourself, "Aha! That just proves her point!" But, no,
It's true that I amplified Trump's breathless "THE FAR & AWAY LEADING REPUBLICAN CANDIDATE & FORMER PRESIDENT OF THE UNITED STATES OF AMERICA, WILL BE ARRESTED ON TUESDAY OF NEXT WEEK. PROTEST, TAKE OUR NATION BACK!" on Saturday morning. But it was an update to a post titled "Trump Could Be Indicted Next Week" that published minutes after Trump's claim and began well before he issued it. It was based on NBC News and NY Post reports that went out Friday afternoon.
Did Trump's claim that he would be arrested Tuesday and his attempts to incite rioting influence later news coverage? Sure. As well it should. But Trump was jumping on a story that would already be the news of the day. News that an unprecedented indictment of a former President could be coming this week was naturally going to displace a minor development in a bigger but much more slowly developing case against him.