Trump's Biggest Legal Headache Is Finding Lawyers Who Want To Represent Him
Normally attorneys would be jumping at the chance to represent the President of the United States. With Donald Trump, the lawyers are distancing themselves from him as fast as they can.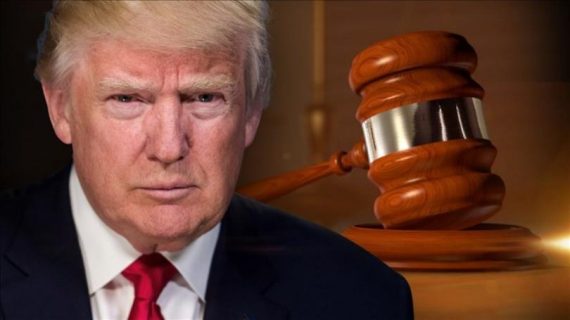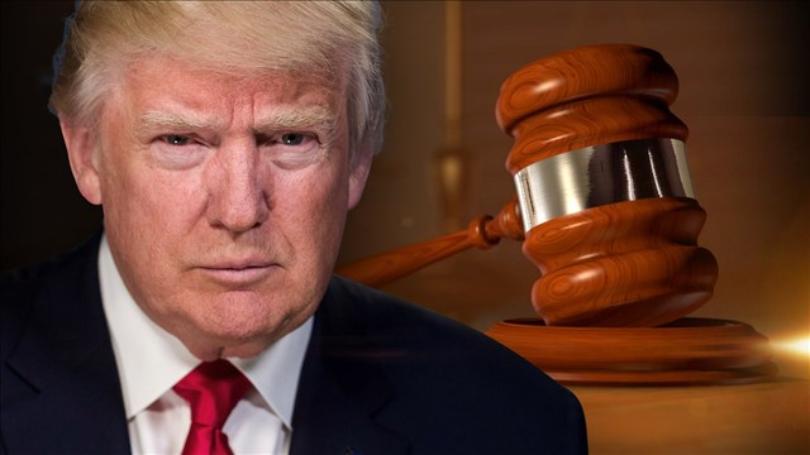 Donald Trump is having significant trouble finding lawyers to represent him in the ongoing Russia investigation, with several top Republican lawyers refusing in recent days to join a legal team that has proven to be chaotic and disorganized, in no small part because they're representing a client with a long history of not listening to advisers, legal or otherwise. The process began last week when John Dowd, who had been heading up negotiations with Special Counsel Robert Mueller about Trump eventually answering questions from Mueller and his investigators, resigned as Trump's counsel abruptly as it became apparent that Trump wanted to pursue a more aggressive posture toward the Russia investigation itself. That announcement came just days after it was reported that Joe DiGenova and his wife Victoria Toensing would be joining the Trump's legal team, and it was no doubt spurred in part by the addition of DiGenova and Toensing to the legal team. DiGenova in particular was a notable selection because he has made a name for himself most recently as a legal commentator on Fox News Channel and, in his many appearances, has pushed the rather implausible conspiracy theory that the Department of Justice was at the center of a "Deep State" conspiracy to undermine the Trump Presidency. That decision was seen by many as a sign that Trump wanted his defense to the Mueller investigation to take a far more aggressive turn and which could ultimately include trying to fire Mueller himself. In the end, it was announced that DiGenova and Toensing would not be joining the Trump defense and while it was claimed that the reason for this announcement was a conflict of interest due to other clients they represented, it has also been reported that the decision came in the wake of a meeting between the couple and Trump after which Trump told friends that he didn't like their appearance and didn't have chemistry with them.
That was just the beginning of Trump's troubles, though.
A few days after Dowd had resigned it was reported that Trump's advisers had reached out to Ted Olson as a possible addition to Trump's defense team. Olson, of course, is probably one of the most famous Republican lawyers in Washington given his service in the Justice Department under President Reagan, his service as George W. Bush's lead attorney in the legal disputes arising out of the 2000 election in Florida that ultimately resulted in the Supreme Court's Bush v. Gore  decision, and his service as Solicitor General of the United States during President George W. Bush's first term. Later, Olson earned nationwide fame as one of the top attorneys in the country leading the fight against laws barring gay and lesbian couples, most prominently including his work with David Boies, who had represented Al Gore in Bush v. Gore, in the lawsuit that ultimately led to the Supreme Court decision that struck down California's Proposition 8 barring same-sex marriage. Within hours after the reports that the Trump team had reached out to him, though, Olson's law firm announced that Olson would not be joining the team. As with DiGenova and Toensing, conflicts of interest with existing clients were cited as the reasons for the decision, but it was apparent that there was more to it than that. Olson himself seemed to confirm that when he called the staff turmoil around Trump "beyond normal" and stated this in a conversation with David Corn of Mother Jones:
I asked Olson about being recruited for Trump's squad. He rolled his eyes, suggesting that this was never going to happen and that it was not just a matter of conflicts. (Though a conservative stalwart, Olson has in recent years enhanced his reputation by becoming a forceful advocate for gay marriage. Associating with Trump could well tarnish that shine.)

So this didn't get too far? I queried. Olson shrugged in an I'm-not-getting-into-details way. "Who knows how these trial balloons happen?" he said, in a manner that definitely suggested he knows how they happen. He then joked, "Joe [diGenova] lasted longer. At least two days."

So is Trump going to have trouble finding attorneys? Olson shrugged again. "Let me ask this a different way," I said. "In the last few days has any lawyer come up to you and said, 'I'm willing to work for Trump?'"

Without hesitation, Olson said, "No." Not at all? "Not at all."
Late yesterday, it was reported that yet another top Republican attorney had waved off a chance to join Trump's legal team:
A prominent Chicago defense attorney said Monday that he had declined an invitation to lead President Trump's legal team responding to special counsel Robert S. Mueller III's Russia investigation, underscoring the president's difficulty in attracting top legal talent to represent him in the probe.

Dan K. Webb, a Republican, is a former U.S. attorney for Illinois and a corporate and white-collar-defense lawyer for the firm Winston and Strawn.

In a statement, his firm said the president and his team recently reached out to Webb and D.C.-based partner Tom Buchanan.

"They were unable to take on the representation due to business conflicts. However they consider the opportunity to represent the President to be the highest honor and they sincerely regret that they cannot do so," the firm said. "They wish the president the best and believe he has excellent representation in Ty Cobb and Jay Sekulow," referring to the two lawyers now handling Trump's defense.
For his part, Trump proclaimed in a series of Tweets over the weekend that he wasn't having any trouble finding lawyers at all:
Many lawyers and top law firms want to represent me in the Russia case…don't believe the Fake News narrative that it is hard to find a lawyer who wants to take this on. Fame & fortune will NEVER be turned down by a lawyer, though some are conflicted. Problem is that a new……

— Donald J. Trump (@realDonaldTrump) March 25, 2018
….lawyer or law firm will take months to get up to speed (if for no other reason than they can bill more), which is unfair to our great country – and I am very happy with my existing team. Besides, there was NO COLLUSION with Russia, except by Crooked Hillary and the Dems!

— Donald J. Trump (@realDonaldTrump) March 25, 2018
Notwithstanding Trump's protestations, the opposite appears to be true. Rather than gaining the services of top Republican lawyers from around the country, Trump has been losing attorneys at a quick pace. One of the first to jump ship was Mark Kasowitz, who had represented Trump in many civil matters in the past, but left the team back in July.  Other departures of lesser-known attorneys followed in subsequent months, leaving us now at the point where the top lawyer in Trump's personal legal team appears to be Jay Sekulow, who has largely made his name as an appellate lawyer representing clients on the religious right and appears to spend most of his time as Trump's lawyer on cable news defending Trump. In any case, Sekulow doesn't really have much experience in criminal defense generally or in the high stakes area of criminal defense in Federal proceedings such as the Mueller investigation. The other prominent face in Trump's Mueller defense team, Ty Cobb, is actually employed via the White House Counsel's office and doesn't directly represent the President personally. Given the top-notch team of prosecutors that Robert Mueller has assembled, it appears quite apparent that the President is at a big disadvantage right now.
Notwithstanding the fact that the attorneys who have recently declined to represent Trump have cited conflicts of interest as the reason that they couldn't represent the President, it also seems apparent that there are other factors at play. In the weeks after the 2016 election, for example, there were several reports that top Washington, D.C. and New York law firms had turned down opportunities to represent Trump with regard to his efforts to disentangle himself from his businesses prior to taking office. In many of those cases, the decision appeared to have come after other clients objected to the idea that the firms in question could end up representing Trump and threatened to pull their business from the firm. Much of this was due to the controversial statements that Trump had made throughout the campaign regarding minority groups and others, and when faced with the decision between representing Trump on one case and losing business that probably brings in millions of dollars per year in billings, the choice was obvious. Similar concerns may be motivating law firm decisions today. In addition to that, we have seen over the past fourteen months that Trump is a man who often doesn't listen to his advisers, acts out on his own based on what he sees on Fox News Channel, and simply being an erratic and uncontrollable client. Finally, as I noted on Twitter this morning, Trump has a long history of not paying people who he owes money to, and of significantly underpaying what is owed when he does pay. Why would any lawyer want a man like that for a client even if he is the President of the United States.