Trump Tried To Fire Robert Mueller In June
And the evidence for obstruction of justice continues to mount.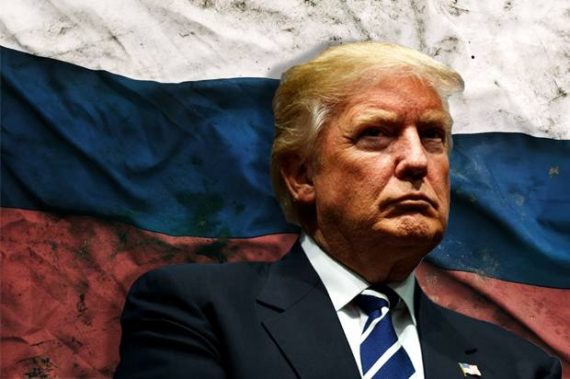 Late yesterday, The New York Times dropped a story that adds a new light to the nearly year-long effort by the Trump Administration and its supporters to undermine the investigation into Russian efforts to interfere in the 2016 election and any contacts between President Trump or his associates and people with ties to the Russian government. Specifically, Times reporters Maggie Haberman and Michael Schmidt reported that the President ordered special counsel Robert Mueller to be fired, only to be thwarted in that effort when his own White House Counsel said he would quit rather than carrying out the President's orders:
WASHINGTON — President Trump ordered the firing last June of Robert S. Mueller III, the special counsel overseeing the Russia investigation, according to four people told of the matter, but ultimately backed down after the White House counsel threatened to resign rather than carry out the directive.

The West Wing confrontation marks the first time Mr. Trump is known to have tried to fire the special counsel. Mr. Mueller learned about the episode in recent months as his investigators interviewed current and former senior White House officials in his inquiry into whether the president obstructed justice.

Amid the first wave of news media reports that Mr. Mueller was examining a possible obstruction case, the president began to argue that Mr. Mueller had three conflicts of interest that disqualified him from overseeing the investigation, two of the people said.

First, he claimed that a dispute years ago over fees at Trump National Golf Club in Sterling, Va., had prompted Mr. Mueller, the F.B.I. director at the time, to resign his membership. The president also said Mr. Mueller could not be impartial because he had most recently worked for the law firm that previously represented the president's son-in-law, Jared Kushner. Finally, the president said, Mr. Mueller had been interviewed to return as the F.B.I. director the day before he was appointed special counsel in May.

After receiving the president's order to fire Mr. Mueller, the White House counsel, Donald F. McGahn II, refused to ask the Justice Department to dismiss the special counsel, saying he would quit instead, the people said. They spoke on the condition of anonymity because they did not want to be identified discussing a continuing investigation.

Mr. McGahn disagreed with the president's case and told senior White House officials that firing Mr. Mueller would have a catastrophic effect on Mr. Trump's presidency. Mr. McGahn also told White House officials that Mr. Trump would not follow through on the dismissal on his own. The president then backed off.

The president dismissed the revelations on Friday, when asked about them by reporters as he arrived at the Congress Center in Davos, Switzerland, for meetings with world political and business leaders.

"Fake news, folks," Mr. Trump said. "Fake news. A typical New York Times fake story."

Ty Cobb, who manages the White House's relationship with Mr. Mueller's office, said in a statement, "We decline to comment out of respect for the Office of the Special Counsel and its process."

Mr. McGahn, a longtime Republican campaign finance lawyer in Washington who served on the Federal Election Commission, was the top lawyer on Mr. Trump's campaign. He has been involved in nearly every key decision Mr. Trump has made — like the firing of the former F.B.I. director — that is being scrutinized by Mr. Mueller.

Mr. McGahn was also concerned that firing the special counsel would incite more questions about whether the White House was trying to obstruct the Russia investigation.

Around the time Mr. Trump wanted to fire Mr. Mueller, the president's legal team, led then by his longtime personal lawyer in New York, Marc E. Kasowitz, was taking an adversarial approach to the Russia investigation. The president's lawyers were digging into potential conflict-of-interest issues for Mr. Mueller and his team, according to current and former White House officials, and news media reports revealed that several of Mr. Mueller's prosecutors had donated to Democrats.

(…)

Another option that Mr. Trump considered in discussions with his advisers was dismissing the deputy attorney general, Rod J. Rosenstein, and elevating the Justice Department's No. 3 official, Rachel Brand, to oversee Mr. Mueller. Mr. Rosenstein has overseen the investigation since March, when Attorney General Jeff Sessions recused himself.

Mr. Trump has significantly ratcheted back his criticisms of Mr. Mueller since he hired Mr. Cobb for his legal team in July. A veteran of several high-profile Washington controversies, Mr. Cobb has known Mr. Mueller for decades, dating to their early careers in the Justice Department.

He advised Mr. Trump that he had nothing to gain from combat with Mr. Mueller, a highly respected former prosecutor and F.B.I. director who has subpoena power as special counsel. Since Mr. Cobb's arrival, the White House has operated on the premise that the quickest way to clear the cloud of suspicion was to cooperate with Mr. Mueller, not to fight him.

He advised Mr. Trump that he had nothing to gain from combat with Mr. Mueller, a highly respected former prosecutor and F.B.I. director who has subpoena power as special counsel. Since Mr. Cobb's arrival, the White House has operated on the premise that the quickest way to clear the cloud of suspicion was to cooperate with Mr. Mueller, not to fight him.

Nonetheless, Mr. Trump has wavered for months about whether he wants to fire Mr. Mueller, which is an omnipresent concern among the president's legal team and close aides. The White House has denied nearly a dozen times since June that Mr. Trump was considering firing Mr. Mueller. The president's lawyers, including Mr. Cobb, have tried to keep Mr. Trump calm by assuring him for months, amid new revelations about the inquiry, that it is close to ending.
As noted, this morning the President predictably dismissed the reports as "fake news," but it's worth noting that Haberman and Schmidt have no less than four separate sources with knowledge of the events in question verifying the report and that their reporting has been independently confirmed by numerous other news organizations. This includes The Washington Post, NBC News, CNN, and even Fox News Channel, a confirmation that led to a rather amusing on-air reversal by Sean Hannity in the middle of last night's show. Additionally, the statement released by Trump's personal attorney Ty Cobb is effectively a 'no comment' that does not deny the truth of the allegations. In addition to Trump's "fake news" comments, many Trump supporters have spent the time since the report first dropped last night dismissing the report by arguing that even if the allegation is taken as true, it merely states that Trump tried to fire Mueller only to be rebuffed by his White House Counsel. The problem with that explanation, though, is that it really doesn't get to the core of what Trump did, and it completely ignores the reality that, as noted above, it is entirely consistent with previous actions and statements that have come from the President and his Administration that show a clear intention to undermine the Russia investigation. Additionally, the reports contradict what the President and several members of the Administration have said in public when they said that he had never even considered firing Mueller.
No doubt, this will prove to be of interest to Mueller and his team of investigators as well as the panels in the House and Senate investigating the Russia matter. As Aaron Blake notes, this adds further fuel to the theory that the President has engaged in what amounts to obstruction of justice, but of course, it is hardly the first such piece of evidence in this regard. In early February of last year, just a day after former National Security Adivser Michael Flynn due to the fact that he had lied to the transition team and Vice-President Pence about the nature of his contacts with the Russian Ambassador, Trump asked F.B.I. Director James Comey if he could end the investigation of Flynn. Around the same time, Trump asked Comey for his personal loyalty in a White House meeting that made Comey uncomfortable enough to begin memorializing his conversations with the President in writing. Later, Trump fired Comey abruptly just days after he had testified about the investigation into Russia and the Trump campaign before a Senate committee. As we know now, Trump later openly admitted that he took that later action specifically because of the Russia investigation. It's also been reported that Trump  contacted the heads of the intelligence agencies and leaned on them to bring the investigation to the end and perhaps even to influence their potential testimony to Congress and, more specifically, to state that Trump and his campaign did not collude with Russia or Russian officials in connection with the election. Additionally, Trump himself was directly involved in the drafting of a statement released by the White House related to the meeting between Donald Trump Jr. and other Trump campaign officials and a lawyer with ties to the Russian government that was initially sold to Trump Jr. as being for the purpose of passing along damaging information about Hillary Clinton. That statement, of course, falsely claimed that the meeting was solely about the issue of the adoption of Russian children by American couples. It has also been reported several times in the past that the President was considering firing Robert Mueller, especially after it had been reported that Mueller had started turning his attention to issues surrounding the financial positions of the Trump and Kushner families and their ties, if any, to Russian banking and other interests. Finally, last month we learned that Trump had pressured several Republican Senators to end the investigation being conducted by the Senate Intelligence Committee. Taken together, all of this shows what looks for all the world like a clear effort on the part of Trump and his Administration to undermine the Russia investigation and, arguably, to obstruct justice. Indeed, as Politico notes, it's now likely that Mueller believes just that:
Thursday's explosive New York Times story that President Donald Trump ordered the firing of special counsel Robert Mueller last June renewed the public's focus on the obstruction of justice investigation against Trump, which will soon culminate in Trump's interview by Mueller. The case against Trump has grown stronger in recent months, and it now appears likely that Mueller will conclude that Trump obstructed justice.

(…)

All of this, taken together, greatly strengthens the case that Trump had "corrupt" intent when he fired Comey. That said, there is still a lot we don't know. For example, according to the New York Times, Mueller has an early draft of a letter drafted by Trump aide Stephen Miller at Trump's direction offering an unvarnished view of Trump's thinking regarding the firing of Comey. The Times and Post also reported that McGahn expressed concerns to Trump about the letter, and the Times noted that McGahn gave Miller a marked-up copy of the letter, highlighting sections that he wanted removed.

McGahn's advice to Trump will be crucial. Did the White House counsel tell Trump that firing Comey could put him in legal jeopardy? That would strengthen Mueller's case. Or did McGahn express concerns only about the political fallout? That might weaken Mueller's case, because Trump could argue that he sought his lawyer's advice and his lawyer did not advise him that firing Comey could put him in legal jeopardy. That's called an "advice of counsel" defense. McGahn's advice, along with the advice of others to Trump, could be the most important evidence in the obstruction investigation.

While we don't know all of the evidence, Thursday's revelation suggests it is likely Mueller will conclude that Trump obstructed justice. Some conservative legal commentators have argued that Trump's constitutional authority to fire personnel and end investigations is so vast that he cannot obstruct justice as a legal matter. Most legal scholars find that argument unpersuasive, but it is an academic point—not one that is decisive—because Mueller has pressed forward in investigating the firing of Comey as obstruction of justice and the power of Congress to impeach Trump goes beyond the text of any statute.

Even if Mueller concludes that he could prove beyond a reasonable doubt in court that Trump was guilty of obstructing justice, I believe he will ultimately present the matter to Congress for potential impeachment instead. After all, according to the New York Times, former independent counsel Kenneth Starr possessed a legal memo concluding that he had the power to indict former President Bill Clinton but did not do so, ultimately choosing to present the matter to Congress. I think Mueller would likely do the same thing, because it's the more prudential approach given that it's an open legal question whether a sitting president can be indicted.
As the saying goes, stay tuned.