Twitter Study Misunderstands Twitter
A new study says Twitter doesn't break news faster than the wires. But nobody claims it does.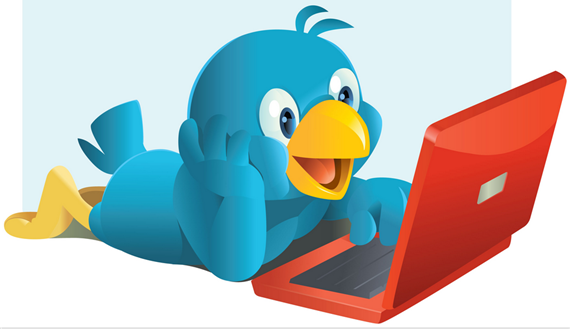 A new study says Twitter doesn't break news faster than the wires. But nobody claims it does.
PressGazette ("Twitter not quicker than newswires on breaking news say researchers after studying 51 million tweets"):
Twitter is not set to replace traditional newswires as a source for breaking news, researchers have found.

Academics from the University of Edinburgh and University of Glasgow examined 27 high-profile news events in 2011, researchers discovered that newswires broke the news first 15 times, with Twitter leading eight times and a further four events covered almost simultaneously.

For some events, such as the capture of Tripoli by Syrian rebels and the arrest of Serbian war criminal Goran Hadzic, the first mentions on Twitter occurred more than 15 minutes after newswires broke the news.

The analysis of 51 million tweets further found that Twitter was better for breaking off-diary news, such as natural disasters or "hyper-local" news.

It was quicker off the mark than newswires in its reporting of a car bomb explosion in Oslo and the start of the London riots.

But the study concluded that "while Twitter can break news before newswires in limited cases, for major events there is little evidence that it can replace newswire providers".
Um, it's not supposed to. The study has somehow managed to operationalize the wrong question.
What people who rely on Twitter for breaking news claim is not that the social platform is in the business of breaking stories but rather that it's the best place to get the breaking stories you're interested in fast. That's an important distinction.
Twitter isn't magic. If you just open the Twitter.com page and stare at it, you'll find it incredibly useless. What the service enables you to do, however, is to follow people who have useful insights into the issues you care about. In addition to over 500 people on my Foreign Policy list, I follow 90 Sports sources, and 40 who tweet on Technology issues.  Having carefully crafted lists of such people over the years, I've essentially created my own news wire service, which pushes me stories about things I care about. That beats hanging out on the AP website and hitting refresh.
But Twitter isn't in some sort of competition with the AP or Reuters or APF. Indeed, I follow all of those services plus many other wires and mainstream journalistic outlets. Furthermore, I follow dozens of beat reporters and other journalists who cover the issues I care about. And the vast majority of the links that get pushed to me send me to stories produced by said wire services, newspapers, and magazines.