Unemployment Forecast Bad News For Obama
President Obama is likely join the ranks of the unemployed come noon on January 20, 2013 if a Fed forecast is right.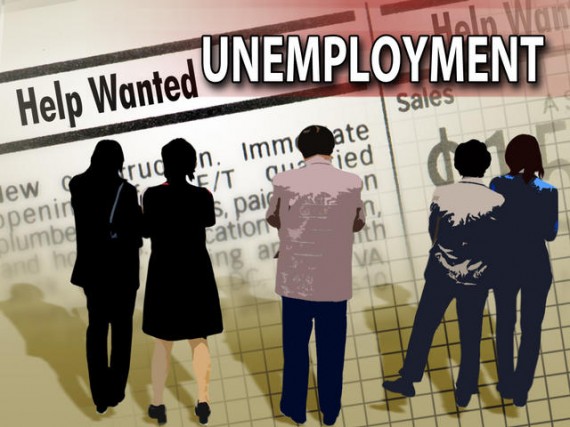 The Fed forecasts unemployment to remain at very high levels through the 2012 election, WaPo reports.
Unemployment is set to remain higher for longer than previously thought, according to new projections from the Federal Reserve that would mean more than 10 million Americans remain jobless through the 2012 elections – even as a separate report shows corporate profits reaching their highest levels ever.

Top Federal Reserve officials project that the unemployment rate, now 9.6 percent, will fall only to about 9 percent at the end of 2011 and about 8 percent when the next presidential election arrives, in late 2012. The central bankers had envisioned a more rapid decline in joblessness in their previous forecasts, prepared in June.

The sober economic forecast comes despite signs that the recovery is picking up slightly. The Commerce Department said Tuesday that gross domestic product rose at a 2.5 percent annual rate in the three months ending in September, not 2 percent as earlier estimated. And there have been solid readings in recent weeks on job creation, manufacturing and retail.

The apparent contradiction reflects the brutal math that faces a nation trying claw out of a deep recession: Moderate growth, which would be fine in normal times, will do little to bring down sky-high joblessness, a reality reflected in the Fed's forecasts.
If these projections hold up — and that's a big If, with economic forecasts traditionally having accuracy rates on par with horoscopes — President Obama is likely join the ranks of the unemployed come noon on January 20, 2013.   (Of course, he'll soon get a multi-million dollar book advance and command $100,000 a pop for speeches, so don't feel too bad for him.)
Recall that, shortly before the Republican landslide earlier this month, I explained why Obama is the odds-on favorite for 2012:  "A second term is the default position.   Excluding cases where a president vacated his office prematurely owing to death or resignation and leaving an unelected successor, we've never had consecutive one-term presidents."   But I included a caveat that his chances go down significantly if "The economy remains a disaster."
Jim Geraghty goes further this morning:  "If unemployment really is 8 percent or higher on Election Day 2012, then President Obama's reelection chances are toast. Oh, I suppose the GOP could nominate a terrible nominee, or there could be some giant last-minute factor like a terror attack, but a president who presides over four years of exceptionally high unemployment in his first term won't get a second term."
Ezra Klein isn't as gloomy: "It's not impossible that Obama could win with those numbers, but it's not a sure thing, either. The most common comparison for Obama is Ronald Reagan. At this point in the cycle, both presidents had approval ratings in the low-40s, and both presidents had just suffered large midterm defeats. But the recession facing Reagan was the product of tight Fed policy meant to break stagflation When the Fed loosened the reins, the economy roared back to life. By November of 1984, the jobless rate had fallen from a high of 10.8 percent down to 7.2 percent. If Obama gets those numbers, Romney doesn't stand a chance."
But the 7.2 percent that prevailed at the time of Reagan's landslide re-election came after a decade-long economic slump.  Voters in 2012 will still have a booming economy in recent memory.
At 8 percent, Obama will be in trouble.  He'll try to blame George W. Bush, but that won't fly.   The Republicans could help him substantially by nominating Sarah Palin, but I tend to think that won't happen.   And, if the Fed estimate is low — say, unemployment is at 9 percent — anything short of a Christine  O'Donnell-Sharron Angle ticket would win.