US Herd Immunity Unlikely
Covid appears here to stay, so the goal is management.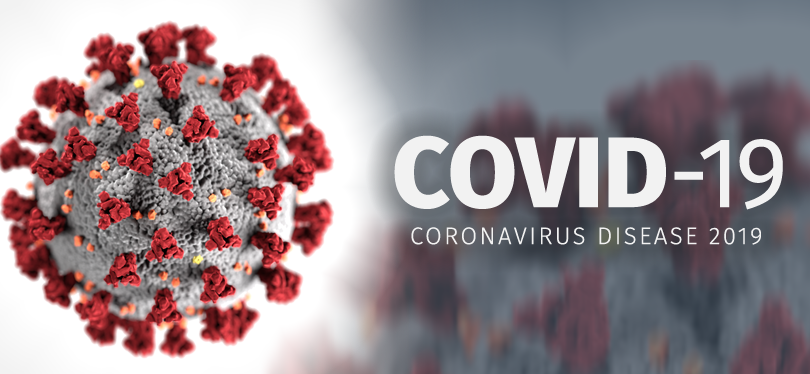 The NYT reports on what has been the likely outcome for some time now: Reaching 'Herd Immunity' Is Unlikely in the U.S., Experts Now Believe.
more than half of adults in the United States have been inoculated with at least one dose of a vaccine. But daily vaccination rates are slipping, and there is widespread consensus among scientists and public health experts that the herd immunity threshold is not attainable — at least not in the foreseeable future, and perhaps not ever.

Instead, they are coming to the conclusion that rather than making a long-promised exit, the virus will most likely become a manageable threat that will continue to circulate in the United States for years to come, still causing hospitalizations and deaths but in much smaller numbers.

How much smaller is uncertain and depends in part on how much of the nation, and the world, becomes vaccinated and how the coronavirus evolves. It is already clear, however, that the virus is changing too quickly, new variants are spreading too easily and vaccination is proceeding too slowly for herd immunity to be within reach anytime soon.
The piece goes on to note that the current estimated threshold of vaccinations to achieve something like herd immunity is ~80% of Americans. This is in an unlikely result.
Indeed, getting 80% of the country to do anything is a massive task, but this particular goal was clearly made nearly impossible by the politicization of public health over the life of the pandemic. (Which continues via media figures like Joe Rogan and Tucker Carlson).
Polls show that about 30 percent of the U.S. population is still reluctant to be vaccinated. That number is expected to improve but probably not enough.
The geographic distribution of the unvaccinated also matters (which can be linked to politics as well):
"Disease transmission is local," Dr. Lipsitch noted.

"If the coverage is 95 percent in the United States as a whole, but 70 percent in some small town, the virus doesn't care," he explained. "It will make its way around the small town."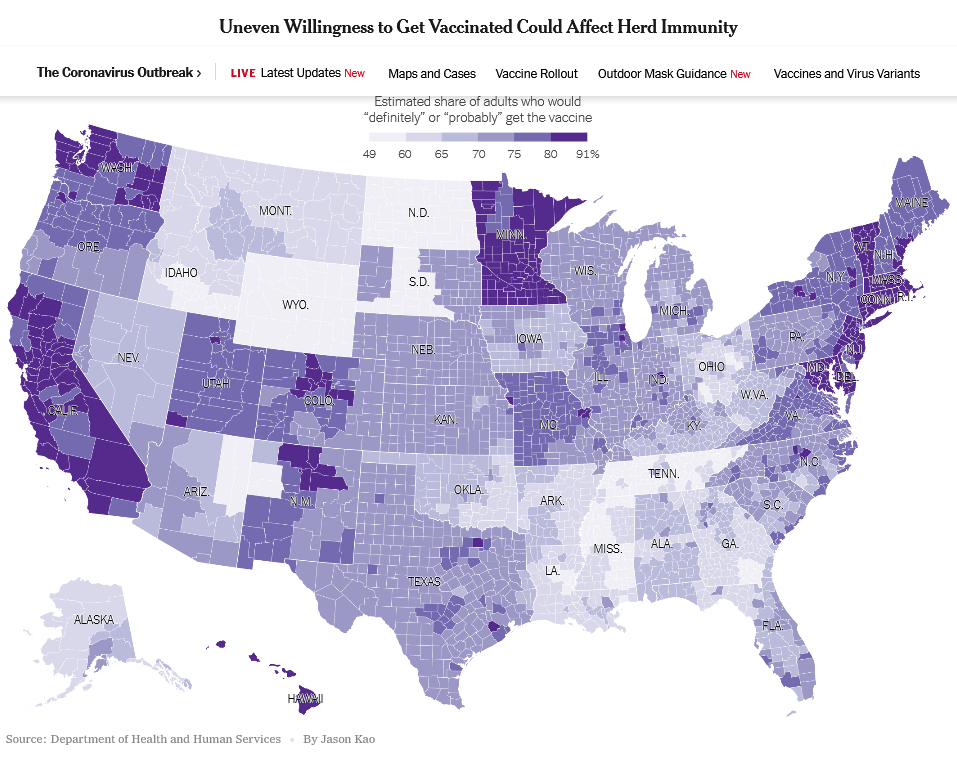 The goal remains to vaccinate as many persons as possible and to manage the disease going forward.
I recommend the whole piece.