US-Iran Tensions Escalate
The war in Israel is in danger of expanding.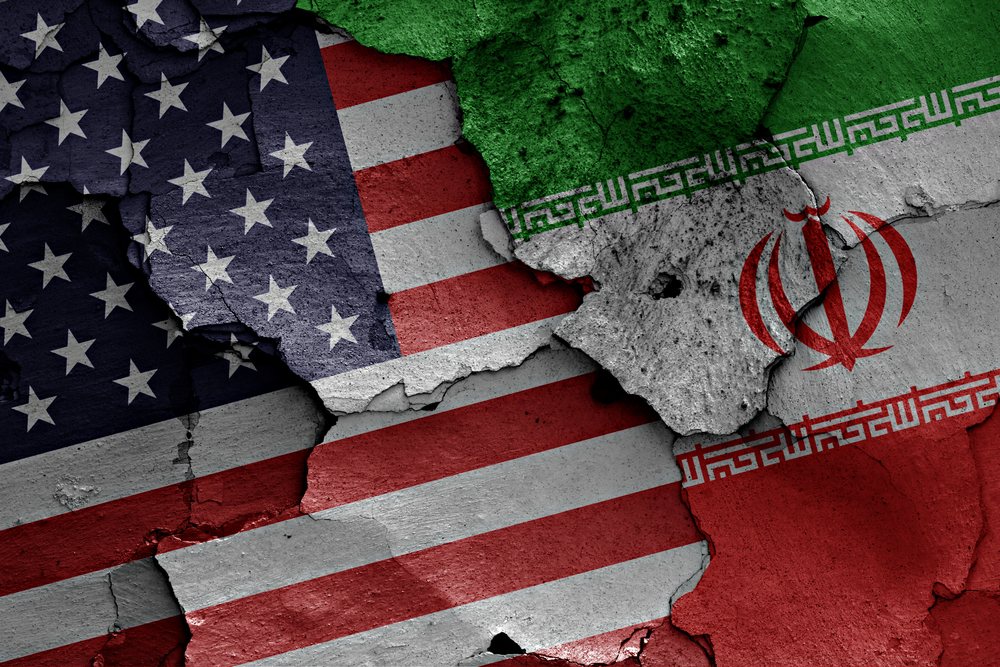 Michael Gordon, Nancy Youssef, and Gordon Lubold for WSJ ("Iranian-Backed Militias Mount New Wave of Attacks as U.S. Supports Israel"):
U.S. Secretary of State Antony Blinken warned Tuesday that Washington would react "swiftly and decisively" if Iran or its proxy forces attack U.S. personnel after Tehran raised the risk of a larger Middle East conflict in recent days by unleashing the regional militias it has spent years arming.

For more than six months, these Iranian-backed militia groups refrained from launching drones or rockets against American troops in Iraq and Syria, as part of what appeared to be an undeclared truce between Tehran and Washington.

That came to an abrupt end when U.S. officials said that Iran-backed groups launched 10 drone and rocket attacks against bases that U.S. troops use in Iraq and another three on a U.S. base in southeast Syria.

The attacks were carried out between Oct. 17 and Oct. 24. In one of the attacks at al-Asad air base in Iraq last week, U.S. troops shot a militia group's drone out of the sky, where it fell atop of an American drone and destroyed it, U.S. military officials said.

In Yemen, the Iranian-backed Houthis also fired five Iranian-provided cruise missiles and launched about 30 drones toward Israel in an attack that was larger than initially described by the Pentagon, U.S. officials said.

Last week, the USS Carney guided missile destroyer, which was operating in the northern Red Sea, shot down four of the cruise missiles while a fifth cruise missile was intercepted by Saudi Arabia as it protected its airspace, according to people familiar with the episode. Those cruise missiles have a range of more than 2,000 kilometers (about 1,240 miles), the Pentagon said Tuesday, which would enable them to reach targets in Israel.

Amid the surge of attacks on U.S. forces, the Pentagon deployed nearly a dozen air defense systems to countries across the Middle East ahead of Israel's expected land invasion of Gaza, moving missile launchers to Iraq, Syria and the Gulf, U.S. officials said.

The Pentagon is sending a Terminal High Altitude Area Defense, or Thaad, to Saudi Arabia, and Patriot surface-to-air missile systems to Kuwait, Jordan, Iraq, Saudi Arabia, Qatar and the United Arab Emirates. The systems are expected to be in place later this week, the officials said.

Military bases at al-Udeid in Qatar, Prince Sultan Air Base in Saudi Arabia, and the al-Dhafra base in the United Arab Emirates are all getting air defense systems, military officials said.

The additional forces mark a shift in how the U.S. is deploying in the region. The U.S. had previously sent military assets to deter attacks on Israel from the Lebanese militia Hezbollah, but this week, the U.S. focus is on threats to American troops throughout the Middle East.

"The United States does not seek conflict with Iran; we do not want this war to widen," Blinken said Tuesday at a tense United Nations meeting. "But if Iran or its proxies attack U.S. personnel anywhere, make no mistake, we will defend our people, we will defend our security, swiftly and decisively."

[…]

This latest wave of militia attacks comes after Hamas's Oct. 7 assault on Israel and marks the end of what had been a relatively calm period between Washington and Tehran as the two sides conducted quiet talks over the release of American detainees held in Iran and the pace of Iran's nuclear program.

More broadly, however, the militia attacks reflect Iran's longstanding goal of driving American forces out of the Middle East and creating a wedge between Arab states and Washington.

Before the latest flare-up, the last attack was in March when an Iranian supported-militia in Iraq mounted a drone attack on American forces across the border in northeast Syria that killed an American contractor and injured U.S. military and civilian personnel. The Biden administration carried out airstrikes against Iranian-backed militias in Syria in response.

The new spate of militia attacks serves several purposes for Tehran in the view of regional analysts. In the near term, they say, Iran is trying to pressure the U.S. to encourage its Israeli ally to put off its ground incursion in Gaza.

That would help Hamas, which has long benefited from Iranian weapons, training and financial support, and would be a win for "the entire axis of resistance" that Tehran leads, said Kenneth Pollack, a former Central Intelligence Agency analyst who is now at the American Enterprise Institute think tank.

"They want these groups not just to be attacking Israel but to be attacking us to draw a link between us and the Israelis," he added. "The more that they can do that, the more that they make it difficult for the Arab states, both to reconcile with Israel and continue to maintain these close relationships with us."

[…]

The U.S. has long and at times bitter experience in confronting Iran-equipped militias. During the U.S. war in Iraq, hundreds of U.S. troops were killed and wounded by Shia militias that were equipped with explosively formed penetrators—a deadly type of roadside bomb supplied by Iran.

In the later campaign against Islamic State, Iran and the U.S. shared a common adversary and refrained from interfering with each other's military activities in Iraq, though the goal was deconfliction and never cooperation.

After the defeat of Islamic State, the rivalry heated up again. Iran-backed militias attacked U.S. forces in Iraq during the Trump administration, which prompted the U.S. to carry out airstrikes against the Iranian militia Kataib Hezbollah and eventually a drone strike that killed Quds Force commander Qassem Soleimani in 2020.

President Biden's first use of force as commander in chief was to carry out an airstrike against an Iranian supported group in Syria in response to a rocket attack in northern Iraq against the U.S.-led coalition. But Biden refrained from striking Iranian-backed militias in Iraq, and until last week those groups had been somewhat restrained as well.
While three successive US administrations have been trying to refocus our security strategy on strategic competition with great powers, particularly China, we continually get sucked back into rather fruitless wars in the Middle East. We're already involved in small-scale kinetic operations all over the region and they appear to be escalating as part of this conflict.
The likelihood that Iranian-backed Hezbollah forces in Lebanon enter the fight is quite high. It would not surprise me in the least if we hit back hard rather than leaving it to Israel.