US No Safer Than on 9/11 Says DIA Chief
LTG Michael Flynn says the United States is no safer after 13 years of war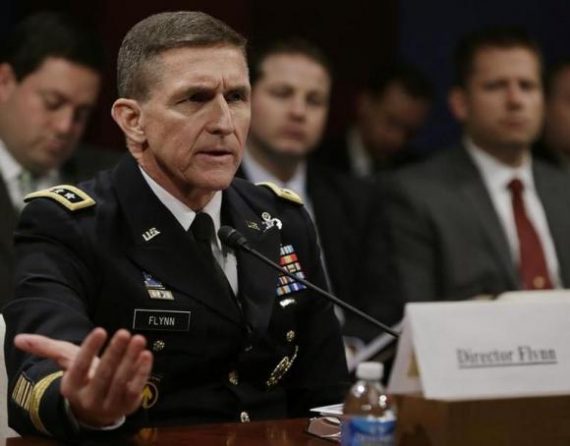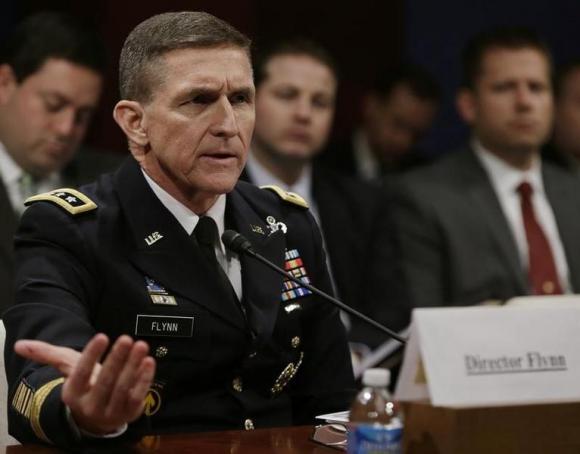 LTG Michael Flynn, the outgoing head of the Defense Intelligence Agency, says the United States is no safer after 13 years of war and that the danger from Islamist terrorism is likely greater than ever.
Speaking at the Aspen Security Forum, he declared, "We have a whole gang of new actors out there that are far more extreme than Al Qaeda." Flynn directly challenged the notion, repeatedly declared by President Obama and other senior administration officials, that al Qaeda is "on the run." Indeed, he contends, "It's not on the run, and that ideology is actually, it's sadly, it feels like it's exponentially growing." He argues that the various jihadist "organizations that are out there that are well-organized, they are well-funded, they reach into these young people and they pull them in. And there seems to be more and more of them today than there were when I first started this thing in, post 9/11."
Asked point blank whether we're safer by a reporter who noted that Flynn's commentary would be disappointing to Americans after so much blood and treasure spilled in the global war on terrorism, Flynn replied, "Yeah, my quick answer is that we're not," Anna Mulrine reports for the Christian Science Monitor.
Flynn announced his retirement in April and, according to reporting at the Washington Post, was forced out under pressure because his troop-focused vision for the organization and strident leadership style rankled leaders in the administration and Congress. Clearly, he's going out in a blaze of glory.
While he's obviously in a better position that I am to assess the state of the jihadist threat, I'm nonetheless skeptical of the notion that the Islamic State/ISIS/ISIL [hereafter IS(*)] is more dangerous to America than the al Qaeda of 9/11. It may well be bigger but the thing that made al Qaeda al Qaeda was its focus on the "external threat"—the United States. IS(*) may be a more potent military force but, like pre-AQ jihadists, it's focusing its destructive power inside the Islamic world.
Additionally, Flynn made another interesting argument. "We throw this phrase 'core Al Qaeda' out." But rather than people, "core Al Qaeda" is an ideology, he reportedly said. "The core is the core belief that these individuals have – and it's not on the run."
Now, again, I'm in no position to argue with the head of the DIA on the facts here. Further, the idea that jihadi sentiment—or what my colleague Doug Streusand terms totalitarian Islam—is indeed growing. But I'm going to push back on Flynn's redefining "core al Qaeda" to mean something completely different from what we understand it to mean: the terrorist network controlled by the late Osama bin Laden and Ayman al-Zawahiri. Whether the franchise operators that have filled the vacuum—long referred to as "al Qaeda 2.0"—much less other jihadist networks like IS(*) remain dangerous and to whom are separate questions. Indeed, Obama and Flynn may well both be right. That is, we have in fact decimated core al Qaeda, rendering it vastly less able to carry out major terrorist operations than it did during its heyday, but not substantially diminished the overall totalitarian Islamist threat.
It's also quite possible—and, indeed, it's my strong sense—that we've vastly overstated the threat of al Qaeda, core or otherwise, and its fellow travelers all along.