Video Of Super Bowl I Finally Found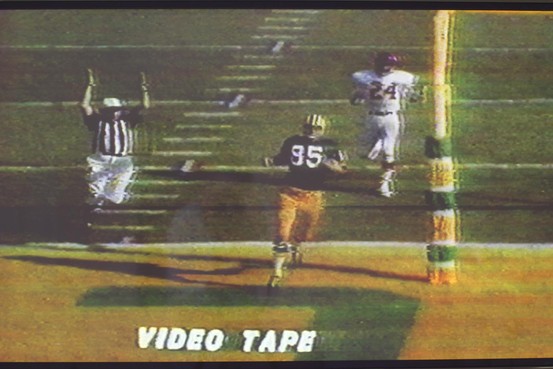 The Holy Grail of sports film has apparently been found:
Football fans know what happened in Super Bowl I. The game, which was played on January 15, 1967, was the first showdown between the NFL and AFL champions. It ended with the Green Bay Packers stomping the Kansas City Chiefs, 35-10.

Unless they were one of the 61,946 people at the Los Angeles Memorial Coliseum that day, or one of the fans who watched it live on NBC or CBS, there's one thing that all football fans have in common: They've never actually seen the game.

In a bizarre confluence of events, neither network preserved a tape. All that survived of this broadcast is sideline footage shot by NFL Films and roughly 30 seconds of footage CBS included in a pre-game show for Super Bowl XXV. Somehow, an historic football game that was seen by 26.8 million people had, for all intents and purposes, vanished.

HBO executive Rick Bernstein, who produced a two-part history of sports television in 1991, is one of many who have searched for a tape. He says his team chased numerous leads, from a reported copy in Cuba to rumors that Hugh Hefner might have recorded the game on a videotape machine in the Playboy Mansion. Nothing turned up. "It's the holy grail," Mr. Bernstein says.

The long search may finally be over. The Paley Center for Media in New York, which had searched for the game footage for some time, has restored what it believes to be a genuine copy of the CBS broadcast. The 94-minute tape, which has never been shown to the public, was donated to the center by its owner in return for having it restored. It was originally recorded on bulky two-inch video and had been stored in an attic in Pennsylvania for nearly 38 years, the Paley Center says.
Video:
H/T: American Power Blog