Viewership For Live Televised Events Down Across The Board
Fewer people are watching live television events such as the Super Bowl and Academy Awards.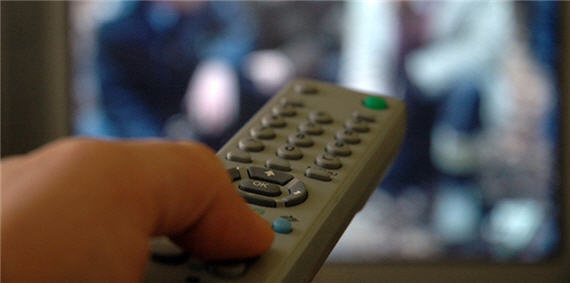 Hollywood, the broadcast networks, and even the National Football League have all noticed something that can't be ignored over the course of the past year. Namely, it's the fact that fewer people are watching than they have in the past. Average ratings for N.F.L. games, for example, were down for most of the past season before reviving somewhat after the 2016 Presidential election. Even the Super Bowl, the single most-watched television event in a given year saw its ratings slip slightly this year, although it remains far and away the most-watched single broadcast. Most live awards shows have also seen their ratings fall, including last week's Academy Awards, which are usually the most-watched of all the top entertainment awards shows. In fact, live television as a whole seems to be suffering from a ratings decline that suggests a change in viewing habits that may be irreversible:
Big-time live TV broadcasts lately have been delivering the thrills — but not the ratings.

The jaw-dropping finish to last week's 89th annual Academy Awards — in which "La La Land" was mistakenly announced as best picture — was only watched live by 33 million viewers, the second-lowest tally in Oscar history.

Meanwhile, a catastrophic performance by Mariah Carey on ABC's Dec. 31 "Primetime New Year's Rockin Eve" broadcast made headlines worldwide, but drew only 11.43 million viewers — a million and a half fewer than the ball-dropping bash attracted a year earlier.

And then there was the Super Bowl, in which the New England Patriots' spectacular comeback to defeat the Atlanta Falcons was easily one of the most thrilling finishes in NFL history — yet was watched in real time by 111 million viewers, short of the 114 million record set in 2014.

The live-TV meltdown isn't going unnoticed by advertisers who, like cord-cutting viewers who have ditched their cable subscriptions, are increasingly feeling the pull of the internet.

"Media fragmentation is causing a splinter," said Jon Cogan, managing director of investment research at Omnicom Media Group. "Live TV, or your DVR queue, or Netflix queue or on-demand — the choices are enormous compared to recent years. People want to watch what technology has given them an opportunity to watch."

Indeed, with the big May TV upfront selling period around the corner, and marketers ready to comb the data to figure out how to spend some $70 billion, NBCUniversal said last week it won't wait around: It set aside $1 billion of inventory to guarantee against digital data rather than Nielsen's TV ratings.

Among the most disturbing trends, media experts say, is viewers' increasing willingness to catch clips of live events after they've ended.

In the week since Warren Beatty roped Faye Dunaway into the "La La Land" disaster onstage, it is YouTube that has racked up more than 12 million views from three clips of the slow-motion train wreck.View video

Viewers are also getting into the habit of watching live broadcasts over the Web. In the case of the Super Bowl, broadcaster Fox disclosed that it delivered an average-minute audience of 1.72 million via its internet stream, a 23-percent growth over the previous year and a 224-percent increase since Fox's last Super Bowl in 2014.
Some people have speculated that content may be turning people away from certain broadcasts. Jazz Shaw, for example, speculates that the controversy that erupted last season when NFL Quarterback Colin Kaepernick and other players declined to stand for the National Anthem turned people off to the league and caused them to skip watching for much of last season. While I'm sure that there was some portion of the population that was turned off by Kaepernick's protest to turn their back on the entire league, I tend to doubt that it alone can explain the nine percent drop in NFL ratings during the regular season or the relatively small drop in viewers for Super Bowl LI, which saw a drop to 111,000,000 viewers from the record-setting 114,000,000 in 2014. Arguably, other controversies unique to the NFL such as the continuing controversy over player concussions and the realization among players, coaches, and parents of young athletes of the dangers that the game of football poses to players may also play a role in the drop-off, but that's an issue unique to the NFL. Additionally, the relatively minor drop in Super Bowl viewers could at least in part due to the teams that were playing. While the Patriots arguably have a larger national following than they have in the past, the Atlanta Falcons certainly don't, and neither team has the kind of national following that a team like the Cowboys, Steelers, Packers, or Giants, all of whom seem to have fans spread out all over the country, have. As with other sports championships, even a cultural event like the Super Bowl is likely impacted by the identity of the teams playing in a given year. These are all theories specific to the NFL, though, They don't explain why other live events, ranging from awards shows to New Year's Eve countdown shows have also seen a drop in viewership in recent years.
To answer that question, it seems that we have to recognize the fact that we're starting to see the real impact of changes in viewing habits caused by both the rise of new technology such as live-streaming over the Internet and the rise in people who have simply cut the cord with their cable companies. Instead of watching live events online, people are choosing other options, such as watching them over the web (which means they don't have to be stuck at home in front of the television), watching clips on YouTube or other sites after they've already happened, or simply chosen to watch something else, whether on another network or via an online service such as Netflix, Hulu, and Amazon. Additionally, many people may choose to watch live events after they've aired by using a DVR, although delayed viewing such as this is sometimes included in ratings calculations. As I've said before, this is only going to increase in the future. Content providers, broadcasters, and advertisers can either figure out a way to adapt to this new future, or they can suffer the consequences.