Virginia GOP Lt. Gov. Candidate: You Can't Be A Christian And A Democrat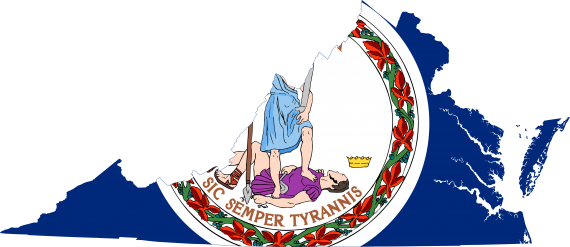 E.W. Jackson, the Republican candidate for Lieutenant Governor whom I've written about in the past, said today that the Democratic Party is "anti-God":
In a local radio interview this morning, Virginia Republican lieutenant governor nominee E.W. Jackson said the Democratic Party is "anti-God" and that Christians should leave it.

Jackson has said in the past that he thinks believing in God and voting Democratic are fundamentally incompatible, so WLEE host Jack Gravely asked if he still believes it. Gravely explained that he's a Christian and tends to vote Democratic, just like his parents and family. Jackson didn't back down.

"You are saying for us, we're all wrong, leave that party. And all I'm saying to you is, if you said it before, you still have to believe it, why did you say it?" Gravely asked. "Oh, oh, oh I do believe it," Jackson responded.

He continued: "I said it because I believe that the Democrat Party has become an anti-God party, I think it's an anti-life party, I think it's an anti-family party. And these are all things I think Christians hold to very dearly."

Listen to the interview here.
It didn't take long though, for Virginia Republicans to distance themselves from Jackson's remarks, or at least the head of the state party has done so:
Pat Mullins, the state's GOP chairman, said he does not endorse that sentiment. "I do not agree with that statement," he told Salon in a statement. "My parents were Democrats, and I've got a lot of Democratic friends in Christian churches all around Virginia."
So far, there's been no comment that I've seen from the GOP's candidate for Governor, Ken Cuccinelli, or from their candidate for Attorney General. If either candidate releases a statement, though, I'll post it in an update to this post.
As for Jackson himself, as I noted in my post in May, this is a man who has a history of making outrageous and controversial statements, so in some sense it really isn't a surprise that he'd be standing by them. The question is how much of a problem is going to be for the rest of the Republican ticket during what is expected to be a very closely fought election here in the Old Dominion.