Virginia's Stunning Transformation
A disgraced governor is signing a wave of progressive legislation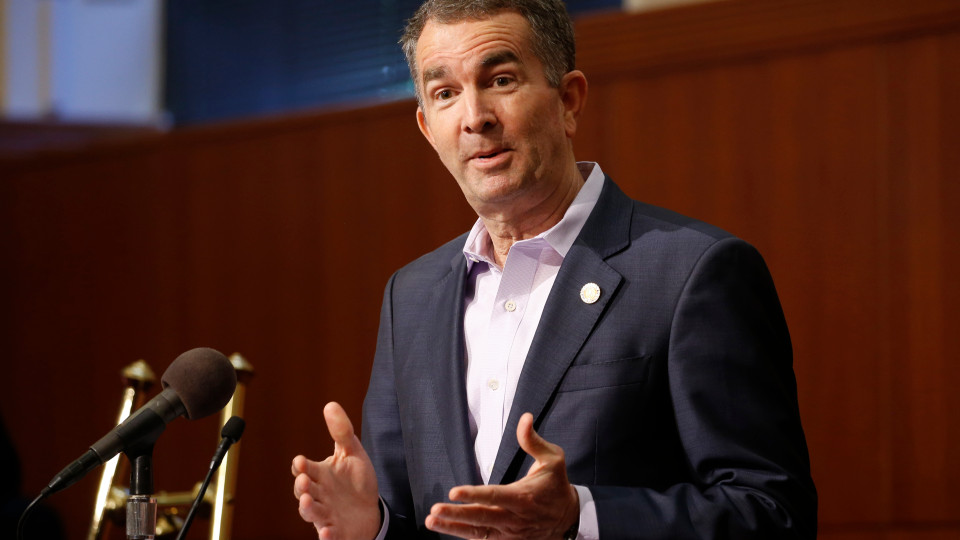 A little over a year ago, Ralph Northam was in the midst of a scandal over some yearbook photos. Democratic leaders from across the nation, including Speaker of the House Nancy Pelosi, were demanding his resignation. He refused to go. The calls continued.
He not only survived the scandal, he has thrived. This happened yesterday:
Virginia Gov. Ralph Northam announced Sunday that he signed a series of new measures into law aimed at expanding access to voting in the commonwealth.

The new legislation will establish Election Day as a holiday, remove the requirement that voters show a photo ID prior to casting a ballot and, expand early voting to be allowed 45 days before an election without a stated reason.

"Voting is a fundamental right, and these new laws strengthen our democracy by making it easier to cast a ballot, not harder," Northam said in a statement. "No matter who you are or where you live in Virginia, your voice deserves to be heard. I'm proud to sign these bills into la
Granting that Northam and the legislature that passed this is Democratic and that these measures are widely presumed to benefit their party, it's a rather sweeping change.
Less substantively important but of great symbolic value:
The new legislation also repeals the current Lee-Jackson day holiday which honored Robert E. Lee and Thomas "Stonewall" Jackson as "defenders of causes." Both men owned slaves and fought to preserve slavery in the US.
Earlier in the month, this happened:
The governor announced Friday he'd signed bills that include requiring universal background checks on gun purchases, a red flag bill to allow authorities to temporarily take guns away from people deemed to be dangerous to themselves or others, and limited handgun purchases to one a month.
And this:
Democratic Virginia Gov. Ralph Northam signed bills on Friday rolling back multiple abortion restrictions in the state, including some that had been in place for decades.

[…]

The legislation removes longstanding regulations requiring abortion seekers to undergo an ultrasound at least 24 hours prior to receiving an abortion and to get counseling on alternatives to abortion. It also strikes the requirement that facilities providing more than five abortions per year be designated as hospitals.
And this:
Governor Ralph Northam has signed nearly two dozen new laws to support working Virginians, including legislation to combat worker misclassification and wage theft, ban workplace discrimination, and prohibit non-compete covenants for low-wage workers.
Not to mention:
Lawmakers struck a deal late Saturday night to raise the state's minimum wage to $12 over the next three years, with a built-in process for potentially going higher to the $15 wage many Democrats campaigned on.

[….]

Just a few years after marijuana arrests in the state hit a 20-year high, lawmakers voted to decriminalize simple possession.

That means an offense currently punishable by jail time and a $500 penalty could soon be reduced to a $25 civil fine similar to a traffic ticket.

"This means close to 30,000 people a year will no longer be labeled as criminals and no longer will suffer the negative repercussions of a criminal conviction," said Sen. Adam Ebbin, D-Alexandria, who carried the legislation in the Senate.

[…]

Virginia lawmakers voted Saturday to grant driver privilege cards – but not full-fledged licenses – to undocumented immigrants.

[…]

Lawmakers wrapped up negotiations Friday on a landmark bill designed to make Virginia's electric grid carbon-free by 2045 while also incorporating stronger protections for electric utility ratepayers.

[…]

Virginia lawmakers on Sunday gave final approvals to a pair of bills legalizing casinos and sports betting after a last-minute fight over whether the state should allow bets on college games involving Virginia teams.

In the end, lawmakers chose to exclude Virginia colleges and universities from the new sports betting market, bowing to concerns raised by higher education leaders who said they wanted to shield student athletics from gambling's influence.

[…]

Cities and counties around Virginia will be allowed to remove the Confederate monuments they own and maintain under legislation the General Assembly sent to Gov. Ralph Northam on Sunday.

[…]

Local governments will be allowed to engage in collective bargaining with their employees under legislation that passed Sunday.

The bill falls far short of a proposal pushed by labor unions that the House approved last month, which would have mandated both the state and local governments to bargain with employees who organized unions. Virginia is one of three states where collective bargaining with public employees is outlawed.
Regardless of one's views of the merits of any or all of these measures, it's a stunning set of achievements for a governor who was dead in the water fourteen months ago.
One presumes Northam's political career is over after his term ends in 2022. Virginia governors are not allowed to stand for re-election to a second, consecutive term. Traditionally, the next step is the Senate but two young, popular, Democratic gubernatorial predecessors have those seats locked down as long as they want them. It's also unlikely he's going to catapult to the White House in 2024.
Still, a hell of a comeback.