Ralph Northam Is Still Governor Of Virginia, And He's Likely To Remain There
Twenty days after we learned about racist yearbook photos and everything that followed from it, there's been no action against any of Virginia's top political leaders. Don't expect to see it either.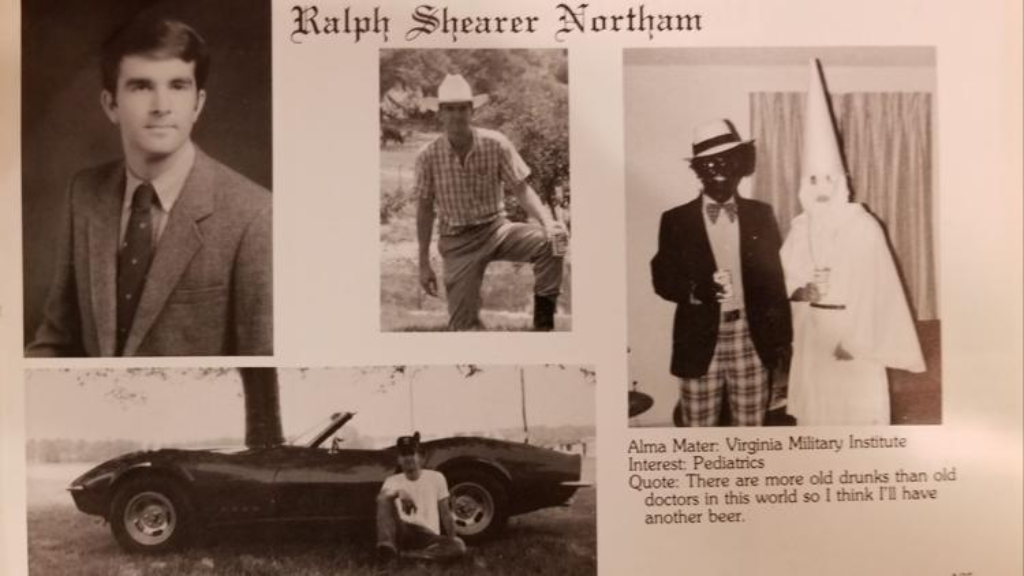 It has been twenty days since the discovery of the yearbook page of Virginia Governor Ralph Northam from his final year at the Eastern Virginia Medical School from 1984  which includes, along with pictures of Northam and others, a picture that depicts one person in blackface and another person wearing Ku Klux Klan garb. In his initial response to the news, Governor Northam apologized for the photograph and appeared to admit that he was one of the two people depicted in that photograph, although he did not say which one. This led a plethora of statewide and national Democrats to call for his resignation, something which at least initially seemed as though it would happen. Within twenty-four hours after the release of the report, though, Northam held a press conference in which he denied being either of the people in the photo although he did admit to having once darkened his skin in connection with a Michael Jackson impersonation he performed in San Antonio later in 1984. This flip-flop and the general weirdness of that Saturday press conference did not satisfy critics and led more of the Commonwealth's top Democrats to call on him to step aside, a move that he has so far not taken.
In the week since all that transpired, Virginia politics has been thrown into further chaos thanks to, among other things, charges of sexual assault against Lt. Governor Justin Fairfax, who would succeed Northam were he to resign and the admission by Attorney General Mark Herring that he too had donned blackface when he was 19 as part of an impersonation of 80s rapper Kurtis Blow. Later in the week, the dumpster fire in Richmond took on a bipartisan tone when Senate Majority Leader Tommy Norment admitted that he had been the editor of the yearbook at the Virginia Military Institute when several photographs of students in blackface were published in 1968, just months before the institution admitted its first African-American student. All of this has created a sense of chaos in Richmond even as legislators are rushing to complete the legislative session, including the passage of a budget for the upcoming Fiscal Year.
While the accusations from each of the three men have been accompanied by calls for resignation by Virginia and national Democrats, so far they all remain in office and there are few signs that they'll be going anywhere anytime soon. Part of the reason for that appears to be the fact that, as Andrew Kragie notes in The Atlantic, many of the Democrats who were quick to call on Northam and Fairfax, and to some lesser extent Herring, have quieted their calls for resignation or impeachment of any of the officials. At least part of the reason for that appears to be the fact that public opinion in Virginia is not pressing for any of these men to step down, or is all that eager for impeachment proceedings against any of them. For example, a Washington Post poll showed Virginia voters were evenly split on whether or not Governor Northam should resign, and also showed that larger numbers of voters believed that Lt. Governor Fairfax and Attorney General Herring should not step aside. These results are generally the same in two new polls released yesterday. Given this, there's little incentive for politicians on either side of the aisle to act.
An additional factor that plays into the dynamics in Richmond right now is the fact that the state legislature is scheduled to go out of session on Saturday and currently principally wrapped up in getting a budget passed for the next Fiscal Year. This means that there's very little time left for legislators to act, and very little chance that there will be an agreement to extend the session to deal with the potential mess of impeachment of any one of the top state leaders. This is especially true given the fact that the allegations against each of these men do not appear to meet the grounds for Impeachment set forth in Article IV, Section 17 of the Virginia Constitution. Taking all of that into account, the fact that there hasn't been any action against Northam, Fairfax, or Herring, the last of whom seems the least likely to be in any real trouble here, isn't surprising at all. There's no real public desire for it, and very little political desire on behalf of either Republicans or Democrats.
In any case, as I've alluded to before, the question of impeachment is out of the hands of Virginia Democrats. By a very narrow margin, Republicans control the House of Delegates and it would be up to them to open and proceed with impeachment proceedings. So far, there's no sign that the GOP is at all inclined to take any action at all against Northam and, from a political point of view, there are plenty of reasons for them to leave him in power as long as possible. As I've noted before, Virginia's midterm elections take place in November of this year. At that time the entire House of Delegates and the State Senate will both be up for grabs. From the Republican point of view, there's at least some advantage to heading into those elections with the top three Democrats in the state under ethical and, in the case of Lt. Governor Fairfax, potentially criminal, clouds. At the margins, that may just be enough to preserve their majorities in the House of Delegates and the Senate and to keep Democrats on the defensive heading into the inevitable shift to the races that will take place in 2021 when all three offices, Governor, Lt. Governor, and Attorney General, will all be up for election. No matter how much they may want Northam out of the way before then, there's little that Virginia Democrats can do about that.