Wall Street To Washington: Spending Cuts Alone Aren't Enough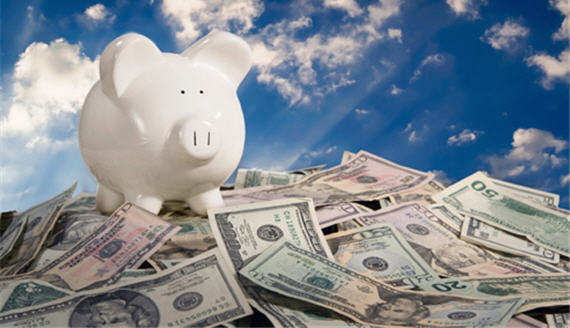 Washington is looking at the budget talk in Washington, and it doesn't like what it sees:
(Reuters) – A majority of top Wall Street bond dealers and money managers say spending cuts alone cannot solve the U.S. budget problems and tax increases must be part of the mix.

In a Reuters survey conducted on Tuesday, 17 out of 29 fund managers and economists representing major Wall Street bond dealing firms said the Republicans' favored option of spending cuts alone would not a work.

The good news for politicians is that big Treasury market players say they have a couple of months to hammer out a solution. Twelve out of 23 surveyed said the government had until the end of July before the bond market would start to worry.

The bad news is any deal requires a compromise between anti-tax Republicans and Democrats, who support social spending programs known as entitlements — positions that each side is holding onto dearly ahead of 2012 elections.

A middle path is needed, Wall Street said.

"I would ask Republicans to come up with new revenues that don't undermine incentives to work and invest. And I would ask Democrats to recast entitlements in a way that doesn't compromise the social safety net," said Bob DiClemente, head of U.S. economic and market analysis at Citigroup in New York.

Nine of the respondents said a deal could still be credible without dealing with the popular but huge entitlement programs, Medicare, Social Security and Medicaid before the 2012 elections.

Eight said such a deal would not be credible and the rest did not answer.
There's not much time left. We will hit the statutory debt limit in about five days, and Treasury Department it can only go until August 2nd at the latest before the nation would start defaulting on it's debt. The time for all sides to act responsibly is, it seems clear, long past.