War-Mongering Over Iran And Israel
According to John Bolton, Israel has a deadline of August 21st to attack Iran's nuclear program. This is the fourth deadline he's set in the last three years.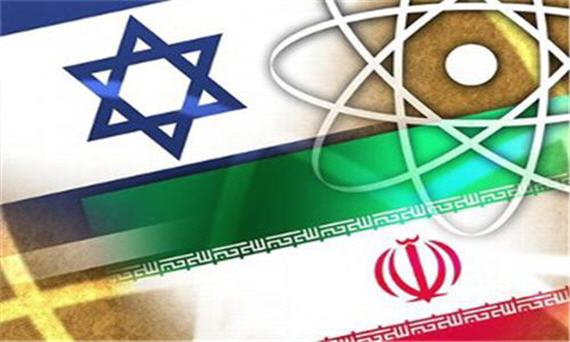 If you believe former U.N. Ambassador John Bolton, we're less than a week away from war in the Middle East:
Former US ambassador to the UN John Bolton said he didn't see "any signs whatsoever that President Obama would make the necessary decision" to strike Iran's nuclear reactor, speaking in an interview with Israel Radio Tuesday.

Bolton claimed Israel has only three days to strike before Russia "begins the fueling process for the Bushehr reactor this Friday," after which any attack would cause radioactive fallout that could reach as far as the waters of the Persian Gulf.

In an interview with Fox Business Network earlier Tuesday Bolton had said the deadline was eight days, but he revised it to three in the Israel Radio interview, saying Iran and Russia had announced they would begin fueling on Friday.

"It has always been optimal that military force is used before the fuel rods are inserted," Bolton explained. "That's what Israel did in Osirak in 1991, and when they attacked the North Korean reactor built in Syria." Israel bombed the Osirak nuclear reactor in Iraq in 1981, and a Syrian reactor in 2007.

However Bolton didn't see any indication that an Israeli strike was going to happen. "Obviously if Israel were going to do something it wouldn't exactly be advertising it. But time is short."

Bolton said that it would be "a much more dangerous world" if Iran were to gain nuclear capability. "That's why I think it's so critical. It won't stop with Iran. Saudi Arabia, Egypt, Turkey, perhaps other states as well."
Here's video of Bolton's appearance on FBN (sorry for the ad at the beginning)
Sounds scary, especially given the probable consequences of an Israeli attack on Iran, doesn't it ?
Yea, well, don't panic too much:
[I]t's worth noting that according to Bolton, right now is always the best time to attack Iran. In July 2009, he said that Israel would likely attack by the end of last year. In June 2008, he said it would have be before the end of the Bush administration. Way back in 2007, he was saying that "time is limited."

Bolton doesn't actually think that Israel will attack Iran this week, and believes that they have "lost this opportunity," but something tells me this isn't the last time that Bolton will give the Israelis an extension on their deadline.
Bolton doesn't really strike me as having a lot of credibility here, so I'm not even sure that we should believe what he says about August 21st being a date beyond which any attack would necessarily have a devastating environmental impact because of the fuel rods. Honestly, if Israel really were going to attack Iran, do you think they'd care all that much if Iran itself experienced radiological contamination as a result ? I don't, and I don't think it would necessarily restrain them from attacking if they thought it was necessary.
File this one under "rumors of wars," but I wouldn't really worry all that much about it.