War on Terror Status Report
Walter Russell Mead presents his sitrep of the War on Terror.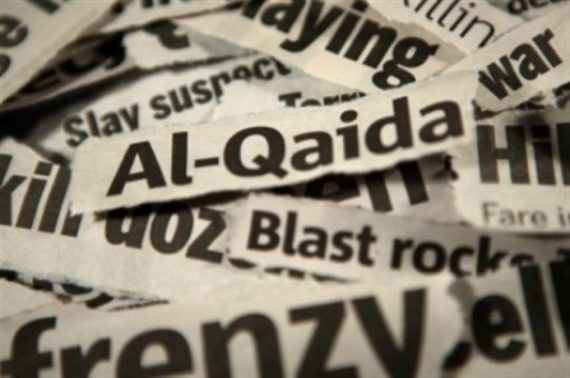 In a provocative op-ed at the Wall Street Journal, Walter Russell Mead presents a status report on the War on Terror. Read the whole thing. In brief summary of his report:
"On 9/11, it became clear that all was not well in the post-Cold War, post-historical world."
"By the end of the George W. Bush administration, the effort to launch a grand war against the West under the flag of al Qaeda had decisively failed." This was largely the result of the "Sunni awakening", Iraqis' own response to Al Qaeda terrorism.
"The campaign in Afghanistan and Pakistan that included the death of bin Laden continues to degrade the capabilities and prestige of the original al Qaeda network, even if the American exit strategy from this difficult conflict remains unclear."
"The Arab Spring caught the administration off balance, and Washington has struggled to maintain its priorities as the Middle East has drifted away from liberal democratic protest toward a darker agenda."
"The U.S. failure to support effective humanitarian intervention in Syria (even if prudent in terms of American domestic politics) has dramatically undermined the administration's effort to portray the new U.S. as a pro-democracy, humanitarian power guided by the responsibility to protect."
"At this stage, the terrain favors America's enemies. In places like the wide swath of Africa's Sahel region, and in Yemen, Syria and Iraq, it is difficult to establish strong states that can keep the extremists in check."
"At present al Qaeda appears to have only a limited capacity to attack the U.S. and its principal European allies. But that could change quickly if the terrorists succeed in establishing havens in North Africa. This war isn't over, and the danger isn't past."
Is that a fair summary? If you think so, say so. If you disagree, please present your own summary. Please do so in temperate terms, eschewing ad hominems.
My own view is that U. S. conduct in the War on Terror to date has consisted mostly of missteps, what success we've had is largely due to the enemy's mistakes rather than our own masterful handling of the situation, we have done very little to eliminate the critical success factors behind the attacks on 9/11, and, as long as that's the case, there will continue to be a risk roughly equivalent to the one we faced on September 10, 2001. Increasing the size and influence of the security state does very little actually to make us more secure. Further, I think that "the terrain" has always favored our enemies and that, while avoiding "boots on the ground" limits the costs we pay and fosters domestic political support, it also limits our ability to assess the actual situation, i.e. to tell the bad guys from the good guys.