Washington NFL Team to Change Name
"Redskins" no more.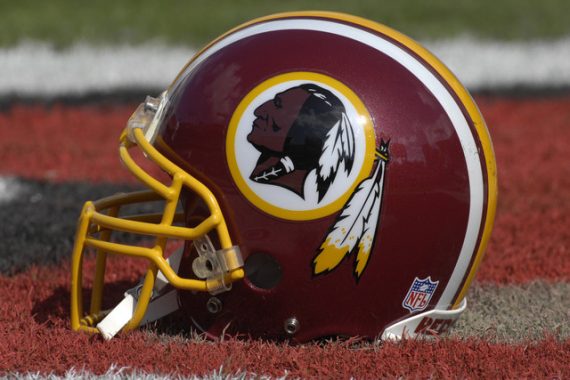 Via WaPo: Redskins to retire team name Monday; new name to be revealed later:
The decision to change the nearly 87-year-old team name comes amid mounting pressure on the franchise from corporate sponsors and the broader nationwide discussion of race.

Snyder had previously said he would never change the controversial Redskins name, which is considered to be a slur against Native Americans. But Rivera said he and Snyder began discussing a possible change near the end of May. On July 2, FedEx — one of the franchise's top sponsors and the holder of its stadium's naming rights — released a statement asking the team to change its name, and it sent a letter to Snyder last week saying it would take the company's name off FedEx Field if he did not change the team name. Other sponsors, including PepsiCo, Nike and Bank of America, also made similar demands.
Like NASCAR's banning of the Confederate battle flag, mass protests against CSA memorials, and serious talk on Capitol Hill about renaming bases named for CSA military officers, this is another example of increased sensitivity to the racial implications of many symbols which permeate US culture.
Controversy over the name is long-standing and this move is simply part of a broader cultural moment that was ignited by the murder of George Floyd by Minneapolis police and the street protests that emerged across the country (indeed, globally).
No word yet on the new team name.