We May Not Know Who Controls The Senate Until January
A number of factors unique to 2014 make it likely that control of the Senate could be up in the air for months after Election Day.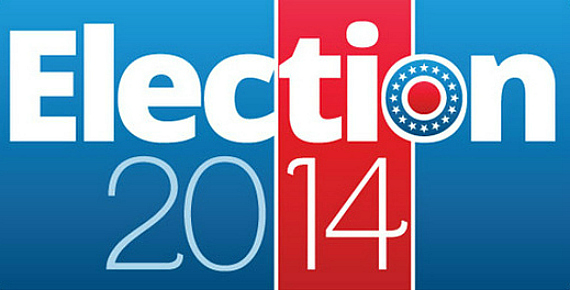 As we watch the battle for control of the Senate, which is really the only interesting part of the 2014 elections at this point, there are a number of factors that seem to be in play that could guarantee that we won't actually know who controls the Senate until sometime in January after Congress has actually reconvened.
First on the list is the fact that so many of the races are close enough right now that they are considered toss-ups, which generally means that the polling is so close to even or within the margin of error that it's impossible to say who might actually be ahead. Right now, for example, there are nine states that RealClearPolitics as Toss-Ups ranging from Alaska and Arkansas and to New Hampshire and Kansas. Outside of those states and including the 67 seats that are not up for election this year, RealClearPolitics has Republicans controlling 46 Senate seats and Democrats controlling 45 seats. If you give each of the toss-up states where one party or the other is currently leading to that party, then you end up with a 50-49 Republican Senate, with Kansas not assigned to any party yet since Greg Orman has not indicated which party he might caucus with (more about that below). In many of those toss-up states, the margin between the two candidates is two points or less. If the race stays in this same basic shape up through Election Day, then we could end up with one or more Senate races in which the outcome is so close that recount battles may be likely. Depending on state law, that's an issue that could take weeks to resolve, or longer if there is litigation involved. As an example, the recount battle between Al Franken and Norm Coleman in Minnesota in 2008 lasted more than eight months. During that time, Minnesota only had one Senator representing it in Washington and the Senator was short a member. Given how highly partisan this election already is, it doesn't take much thinking to come up with a scenario where a hotly contested recount could keep the question of who controls the Senate up in the air.
The second factor that could make it difficult to determine who controls the Senate on the morning after Election Day is the possibility of runoff elections. The most obvious candidate for a runoff is in Louisiana, which holds its open "primary" on Election Day and, if no candidate gets above 50% of the vote there will be a runoff election between the top two candidates on December 6th. According to current polling, Senator Mary Landrieu and her main Republican challenger Congressman Bill Cassidy both garner roughly one-third of the vote in polling for the open November 4th election, which strongly suggests that it would be unlikely that either one of them will get over the 50% mark in the next seven weeks. Therefore, we have at least one Senate race that will likely head to a runoff. In addition to Louisiana, though, it also seems likely that we'll see a runoff in the Georgia Senate race. In that case, in addition to David Perdue and Michelle Nunn, there is also a Libertarian Party candidate, Amanda Swafford, and if neither Perdue nor Nunn gets above 50% of the vote then the two top vote getters will head to a runoff that, thanks to a Federal Court decision dealing with the mailing of military ballots, will not be held until January 6, 2015, three days after Congress convenes. Currently, the polling average has Perdue at 47.1%, Nunn at 41.6% and Swafford at 5.3%. So, we could end up with a situation where runoff elections in both of these states leave control of the Senate in doubt for as long as two months after Election Day, if not longer.
A final factor that could play a role in delaying the determination of who controls the Senate could come from two men, Senator Angus King of Maine and Kansas Independent candidate Greg Orman. King, of course, won election in 2012 but did not say while he was running which party he would caucus with if he won election. In the end, to very little surprise, he ended up caucusing with the Democrats. Recently, however, King has hinted that he could end up changing loyalties in the next Senate depending on the conditions he's presented with. Orman is in a similar position to King in that he is not making any commitments on who he would caucus with if he won the election, although many Democrats are obviously banking on the hope that he will caucus with their party. Even leaving aside recounts and runoff elections, these two men could suddenly find themselves the two most powerful men in Washington, able to perhaps extract concessions from one or both partiese in exchange for their loyalty.
In any case, whether it's recounts, runoffs, or a duo of independent Senators, be prepared for the fact that we may not know who actually controls the Senate after the votes are counted on the night of November 4th.