We Won't Have Christine O'Donnell To Kick Around Anymore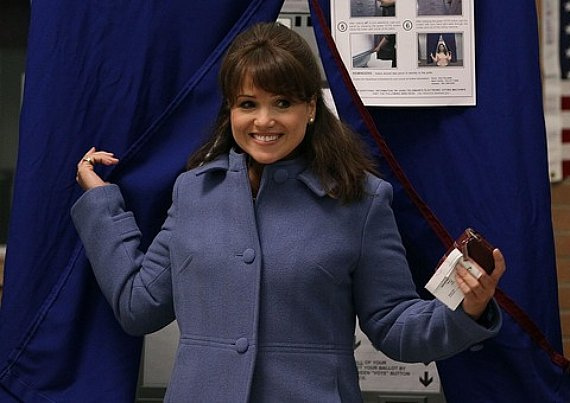 Tea Party darling, and spectacularly disastrous 2010 candidate for Senate in Delaware, Christine O'Donnell is saying she has no desire to run for office again:
Christine O'Donnell, the 2010 tea party-backed U.S. Senate candidate, said Thursday she would "rather slam my hand in a car door" than run another campaign this year, calling a rematch with U.S. Sen. Chris Coons "highly unlikely."

But O'Donnell says in an interview that the right wing-movement, despite defeats this week, has been an overwhelming success.

"Moderate Republicans and RINOs are extinct," said O'Donnell, adding that the tea party has made reducing the federal deficit and debt a part of the national conversation. "Because of the tea party upswing, candidates are more thoughtful about what the Republican Party stands for. I think the movement has been very successful."
Her own campaign? Not so much.