What If Trump is Convicted But Re-Elected?
An extremely unlikely scenario.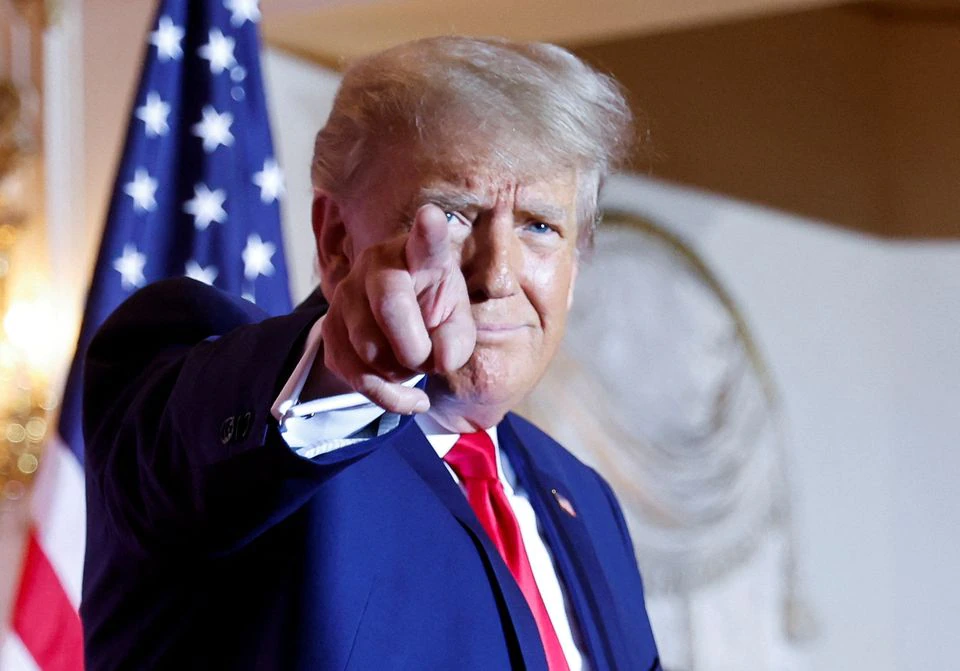 I was somewhat amused by The Hill headline "Eric Holder: Trump conviction could lead to impeachment, removal from office" because Holder is surely sophisticated to understand that there's simply no way, in that unlikely scenario, 67 Senators vote to remove Trump. But Holder's point was actually somewhat different.
Former Attorney General Eric Holder said on Sunday that a possible conviction of former President Trump, if he's elected to a second term as president in 2024, would lead to an impeachment proceeding and him being eventually removed from office.

During an appearance on MSNBC's "Inside with Jen Psaki," host Jen Psaki mentioned to Holder about Trump remaining committed to his 2024 presidential campaign, despite facing his second indictment in the past two months.

"Well, the notion that you could have a trial, defend it, be convicted, somehow win the election, be sworn in as a president, or whenever it happens, that seems inconsistent with our notion of fairness, of the rule of law," Holder told Psaki. "At that point, I would hope that it impeachment proceeding might be considered. Not only considered, brought. And, ultimately, he would be moved from office."

"The notion that a convicted felon, convicted felon, would serve as president of the United States is absurd. It's simply absurd," Holder added.
It's hard to argue with the last point.
If Trump were somehow elected while the criminal trial was going on and convicted between the election and inauguration (or, even more strangely, elected after he was convicted), we'd be in a bizarre and unprecedented situation. Would the sentence be held in abeyance until after his term? Hell if I know.
There's a longstanding DOJ rule that sitting Presidents can't be charged with a crime. But Trump has been charged as a former President. Would a sitting President be sentenced or jailed for a crime he committed as private citizen? Again, we have no precedent for this.
As a theoretical matter, impeachment should be reserved for crimes committed while in office. But, ultimately, the House can impeach on whatever basis it wants. But, again, you're not going to get enough Republican votes to remove Trump, anyway.
When asked if there should be an impeachment hearing and proceedings in Congress if Trump is convicted, Holder agreed, saying in part that people have "underestimated the impact of this indictment," also noting Trump's indictment in a Manhattan court in April and the ongoing investigations he faces in Georgia and in Washington, D.C.

"I'm not a political pundit, but I think at some point, you certainly won't get beyond, you know, the Trump cult base, but for people who are on the fringes of that, the outside of that, are likely to have been negatively impacted by all of these cases brought against the former president," Holder added. "I think that that will have some electoral effect. And so, the likelihood that he'll be able to survive this and win a general election, I think, is pretty small."
Well, yes. He got 3 million fewer votes than his opponent in 2016 and 8 million fewer votes in 2020. It took a perfect storm for him to eke out an Electoral College win the first time, carrying three states he wasn't projected to win by fewer than 80,000 votes combined. Since then, he's been impeached twice, indicted for crimes by both the city of New York and the federal government, and found liable in a civil sexual assault case.
Then again, he's in a dead heat with President Biden in the head-to-head polling (although, granted, the most recent polls are before the latest indictment). While I think that'll change once the campaign begins in earnest, the nature of a binary contest is that both parties have a realistic chance of winning. And the Republican nominee actually has a built-in head start because the system is weighted in favor of small, rural states.