What The Gosar Family Tells Us About Our Broken Political Culture
Six siblings of Arizona Congressman Paul Gosar are starring in political ads against him. This is just another unfortunate example of the extent to which our political culture has been ruined by hyperpartisan polarization.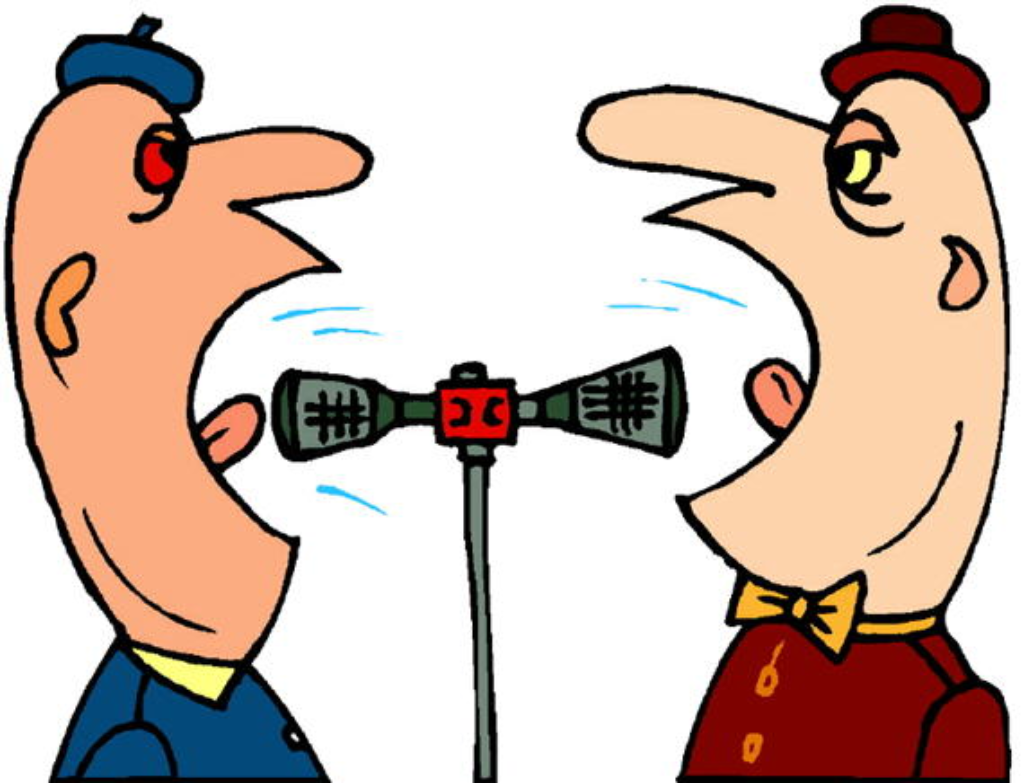 Six of Congressman Paul Gosar's siblings are starring in a political ad for his Democratic opponent:
It might seem like family dysfunction or a very bad case of sibling rivalry.

Six of nine brothers and sisters of Representative Paul Gosar, Republican of Arizona, publicly endorsed his Democratic opponent in the midterm elections in videos on Friday, in what one of them said was nothing short of a moral imperative.

The siblings were alarmed at what they saw as the congressman's increasingly extremist views on immigration, health care and white supremacists, one of them, David Gosar, said on Saturday.

"I'm just hoping either in this election cycle or next, the people get the idea that he's just not fit for that office and he needs to be removed," he said.

The Democratic candidate, Dr. David Brill, released the videos on Friday, drawing astonishment at the rare public display of a family fighting over political views (though it was not the first time this year) as well as jokes about what a Gosar Thanksgiving gathering might be like.

The videos show the siblings attacking the congressman on health care and Social Security, among other issues, and expressing disdain for him.

Dr. Brill said there were more videos to come, though he wouldn't specify how many.

David Gosar, a lawyer in Wyoming, identifies as a progressive, though he said he is not a registered Democrat. Three of the siblings have donated to the Democratic candidate's campaign, Dr. Brill said.

Paul Gosar did not respond to requests on Saturday for comment but in a series of tweets Saturday afternoon, he wrote, "You can't pick your family."

"My siblings who chose to film ads against me are all liberal Democrats who hate President Trump," he wrote.

He then called his siblings "disgruntled" supporters of Hillary Clinton, saying they "are related by blood to me but like leftists everywhere, they put political ideology before family. Stalin would be proud."

He added: "To the six angry Democrat Gosars — see you at Mom and Dad's house!"

Reached at her home in Wyoming, Bernadette Gosar, the siblings' 85-year-old mother, said that she was unaware of the videos until she was contacted by The New York Times. Once they were described to her in detail, she said she was "shocked" and "crushed."

She said she had a "wonderful family" but that the Gosar children in the videos did not relate politically to Paul Gosar or herself. She said from what she knew about Dr. Brill, "He doesn't have a chance."

"I share the same philosophy and policies that Paul does," she said. "He's done a hell of a job for Arizona, and they love him."

Mr. Gosar first won election in 2010, his first foray into politics, with the support of the Tea Party.

The congressman's brother David caught the eye of Dr. Brill's campaign through his criticism of Mr. Gosar on Twitter. David Gosar said he keeps the Twitter account solely to publicly admonish his brother, alternately referring to him as "Wease" or "Weasel."

He said a staff member on Dr. Brill's campaign called him and delved deeper into the familial rift, and then asked the siblings to be in the campaign videos. Dr. Brill said the effort was "collaborative."

"This is the Gosar siblings coming forward for the good of our country," he said.

The Brill campaign said the siblings were not paid.
Apparently, this has been a long time coming:
Seven brothers and sisters had previously written a letter to a local Arizona newspaper, The Kingman Daily Miner, condemning their brother's suggestion in a Vice News interview in October that the white nationalist rally in Charlottesville, Va., was backed by George Soros, the billionaire who is a donor to liberal causes.

"It kept building and building," David Gosar said. "He'd just keep getting nuttier and nuttier."

It wasn't always that way. He said the 10 siblings were tight-knit growing up in a small town in Wyoming, playing sports or cards.

"It was absolutely a blast," he said.

As the siblings moved to different parts of the country and started families of their own, they met less frequently but still talked on the phone, he added. Then Paul Gosar, the eldest sibling, started gearing up to run for Congress in 2010, and said that he believed, incorrectly, that President Obama was born outside the country.

That was the last time the two of them spoke, David Gosar said. Attempts to reach the other Gosar siblings were unsuccessful on Saturday.
In another comment on the ad, Congressman Gosar somehow manages to find a way to blame former President Obama for all of this:
Rep. Paul Gosar blamed former president Barack Obama for the feud with six of his siblings rooted in Gosar's controversial political style.

After appearing defiant over the weekend and touting his mother's support for his "philosophy and policies," the Arizona Republican admitted in an interview with KFYI-AM radio in Phoenix that it "does sting" to be rejected by three of his brothers and three of his sisters in a series of four attack ads released by his Democratic opponent's campaign.

He pinned blame for the rift on Obama's shoulders.

"It always hurts, Mike. You know, blood is supposed to be thicker than water," Gosar told host Mike Broomhead. "But, you know, this actually details exactly what the left, what Barack Obama actually asked progressives to do, is to get into family and friends, in their face, and not let up."

(…)

"It's intervention time," Tim Gosar, a private investigator, said. "And intervention time means that you go to vote and you go to vote Paul out."

David Gosar, who has a Twitter handle that he told Buzzfeed he created for the express purpose of denigrating his brother, said that the Gosars in the ad had to "stand up for our good name."

Gosar alluded to Saul Alinsky's "Rules for Radicals," a 1971 book that people on both the left and right have used as a framework for organizing political movements, when describing his siblings' tactics on the airwaves.

"You know, using Alinsky's 'Rules,' trying to marginalize somebody in regards to trying to call them bad names and 'you're sick' and this other kind of crap," Gosar said. "But you know the thing about it is, I have worked my district and my district knows me. I'm a very coherent and very accomplished member of Congress, so I don't have to explain myself to six radicals."

David Gosar said he's not surprised his brother is trying to flip the narrative to make his siblings seem like the political radicals.

"He's capable of saying anything. It's par for the course," David Gosar told the Arizona Republic.

"He's so extreme that his take on this is that we're so extreme," he said. "Here's a guy who wants to block transgender people from using the bathroom of their gender identification. Here's a guy who wants to kick DACA kids out of the country, who's marching with white nationalists in Britain."
Here are the two ads:
As noted, Gosar responded on Twitter:
My siblings who chose to film ads against me are all liberal Democrats who hate President Trump. These disgruntled Hillary suppporters are related by blood to me but like leftists everywhere, they put political ideology before family. Stalin would be proud. #Az04 #MAGA2018

— Paul Gosar (@DrPaulGosar) September 22, 2018
You can't pick your family. We all have crazy aunts and relatives etc and my family is no different. I hope they find peace in their hearts and let go all the hate.

To the six angry Democrat Gosars—see you at Mom and Dad's house! #AZ04 #MAGA2018

— Paul Gosar (@DrPaulGosar) September 22, 2018
While there has been much understandable joking about all of this since the ads came out, it also speaks on some level to the extent to which political dysfunction and hyperpartisanship has infected our culture, our personal relationships, and our family. Political disagreements are as old as the country, of course. They existed at the time of the Revolution, during the debate over the Constitution in Philadelphia in 1787, and across George Washington's Cabinet table as Thomas Jefferson and Alexandar sparred in an argument that would eventually lead to the creation of the nation's first political parties. Political divisions were at the heart of what remains the nation's bloodiest war, in which 600,000 men fighting for the Union and the Confederacy gave their lives, and countless more were injured, in a war that, at its base was spurred by a political division over the existence and expansion of slavery. Those divisions have ebbed and flowed over the years, but fortunately, they've never gotten as bad as they were during the Civil War and years that preceded it.
As I've observed in the past, things seem to have gotten worse in recent years. Maybe it's because of the always-on nature of the news in general and political news in particular. Maybe it's because of the fact that the availability of a wide variety of news sources has led people to hibernate inside their own political bubbles where they rarely are exposed to ideas and arguments. Maybe it's because of social media and the ease with which it's possible to get into online arguments with people that we don't know personally at the drop of a hat. Maybe it's a combination of all of this plus the fact that politicians have become particularly adept at exploiting political polarization for their own advantages. Whatever the reason, it certainly feels as if we are in an age where agreeing to disagree on political issues is becoming more and more difficult, even among family members.
I don't know what the family dynamics in the Gosar family are. It's possible, indeed probable, that there was bad blood between these siblings that predates this ad and the rhetoric that has been traded between them. Whatever the backstory is, though, there's something sadly unfortunate and symbolic about the fact that the Congressman's brothers and sisters would choose to come out against their brother in such a public manner. And it's equally unfortunate that Congressman Gosar would be led to compare his brothers and sisters to Josef Stalin. Additionally, I've got to call out Gosar's opponent here. There are some lines that shouldn't be crossed in politics, and bringing family into the argument used to be one of them. No doubt there have been many, many people who have run for office who have had family members who disagree with them. I don't recall ever seeing a situation like this, though, and I think that Gosar's opponent should have thought better than to exploit family differences for a little political gain. If there's anyone to feel sorry for in this situation, it's their mother, who was apparently unaware of the ads that had been posted until contacted by the media. While she apparently supports her son politically, it obviously can't be easy for her to see her children fighting like this in public. Unfortunately, this is just another example of the extent to which partisanship has divided our nation.
I'm not saying we have to accept every political disagreement, of course. There are obviously some disagreements that are more serious than others. Other than being a conservative Republican, though, my admittedly limited review of Congressman Gosar's record doesn't reveal him to be any more radical than other Arizona Republicans. While he may have disagreements with some of his brothers and sisters, it seems rather shocking that those differences would go so far as to give them a reason to make commercials such as these for his opponents. They're free to do so, of course, but as an only child, it strikes me that there are some things that are more important than politics, and one of them is family. It reminds me of a conversation I had with an old friend around the time my father passed away and he told me he had not spoken to his brother in years. I didn't delve into the reasons behind that, but at the time it struck me as kind of sad. And that's how I feel about these ads and about the Congressman's attack Tweets. Just, sad.
As for Congressman Gosar, it's unlikely that this ad is going to have much of an impact on his political fortunes. After narrowly winning his seat by defeating Congresswoman Ann Kirkpatrick in 2010, Gosar was re-elected in 2012 by nearly 60,000 votes, re-elected in 2014 by roughly 80,000 votes, and re-elected yet again in 2016 by roughly 120,000 votes. His district, which stretches from the Phoenix suburbs to the far western and northwestern parts of the Grand Canyon State, is solidly Republican. He's going to be re-elected in November, but the damage to his family relationships by the behavior on both sides is going to be longer lasting, and that's unfortunate. What's even more unfortunate is what this episode tells us about the kind of nation we're turning into.