What's a Freelancer, Anyway?
Labor law has not kept up with our changing economy.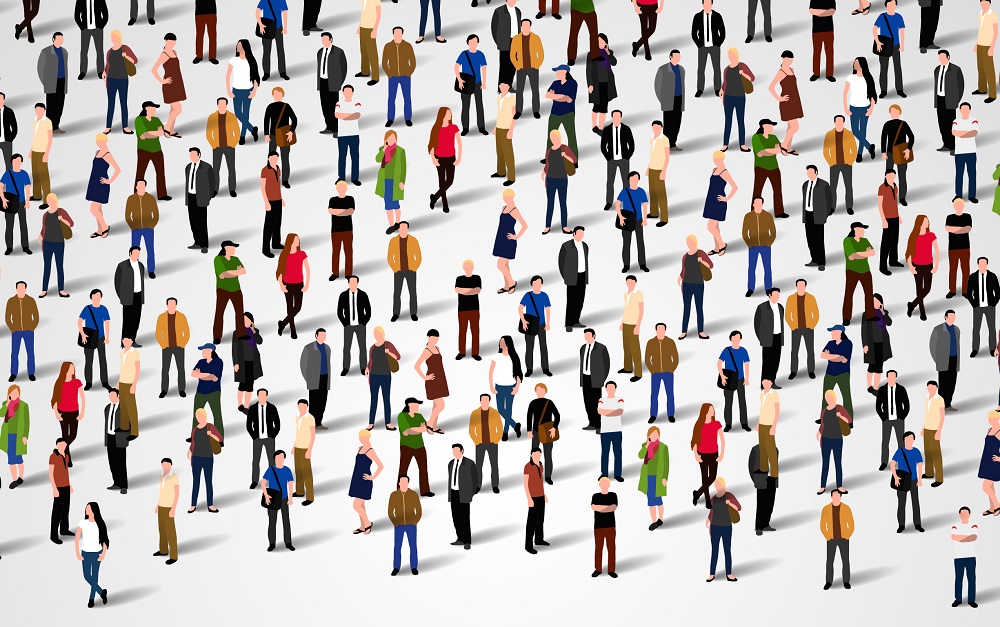 Sarah Feldberg in CJR ("'This could ruin us': A class-action suit imperils California freelancers"):
Dynamex is shorthand for a class-action lawsuit in California about the employment status of delivery truck drivers. Last April, the state Supreme Court ruled unanimously that Dynamex Operations West, a package delivery company, had misclassified its drivers as independent contractors rather than employees. The ruling also covers exotic dancers, hairdressers, freelance reporters, and anyone else who works as an independent contractor (IC) in the Golden State. Heralded by labor groups as protecting the rights of vulnerable workers and confronting the abuses of the gig economy, Dynamex has also created widespread confusion about who's exempt, who's in trouble, and what the ruling will mean for freelancers. To say that it's having an impact would be an understatement. People are freaking out.
One would think it easy to figure out who was an "employee" versus an "independent contractor." But it's actually quite complicated.
The ruling established an ABC test whose three parameters must be met for a worker to be independent under California wage orders that govern things such as minimum wage and overtime. Part A says that an IC must be "free from the control and direction of the hirer in connection with the performance of the work." Part C requires the "worker is customarily engaged in an independently established trade, occupation, or business of the same nature as the work performed." But it's part B that presents a problem for freelance journalists: someone is an independent contractor only if they perform work "outside the usual course of the hiring entity's business." In the archetypal example, a plumber fixing a restaurant toilet clearly qualifies. A freelancer journalist writing a column for a magazine? Not so much.
"B" seems like an unnecessary and harmful addition. In the case of a restaurant, there's no sense in which a waitress could be an "independent contractor." They could be full-time or part-time, based on whether they meet a time threshold. But it's hard to fathom a test where they meet condition "A."  But, surely, a cleaning crew that does jobs all over the city but comes to the restaurant for two hours every night can, in fact, be independently contracted even though the restaurant's management sets conditions such as time.
A magazine columnist is indeed harder to fit into the framework. But there are plenty of people who have other jobs and yet turn in a column on a set schedule. A Paul Krugman, for example, can work as an economics professor by day and also turn in periodic columns for the New York Times. So long as he's allowed to write for other publications, he's surely a freelancer.
Yet, apparently, it's not that simple.
While many media companies and publications seem unaware or unfazed by the ruling, others are severing ties to California writers to ensure compliance. Bell's client, New Jersey-based Northstar Travel Media, which produces travel industry trade journals, has stopped working with a number of California freelancers. (Disclosure: I've freelanced for Northstar over the past four years, and transitioned to being a part-time employee in January.) San Diego journalist Randy Dotinga lost a potential public broadcasting client that suddenly announced a no-freelance policy post Dynamex. They didn't specify the cause, according to Dotinga, but the timing suggested they might be spooked.

Cecilia Hae-Jin Lee, an LA-based writer and photographer, hadn't given the ruling much thought until one of her long-time editors emailed to say they couldn't keep working with her. "I lost a regular client because of this," she says. "They just blanket decided not to hire any California freelancers."

I reached out to Northstar, Thomson Reuters, and the Editorial Freelancers Association to ask about Dynamex, but all three declined to comment for this piece. The Los Angeles Times, Freelancers Union, and News Guild didn't reply at all.

California isn't the only state with an ABC test. The ruling was based on a Massachusetts statute that sets roughly the same parameters, but when I tried to find a Massachusetts writer who was aware of the law—let alone affected by it—I came up empty. Boston University School of Law Professor and employment law expert Michael Harper attributes that to alarmism in response to the new standard. Among "high-skill" industries, he says, "it would have to be used by the workers against employers. If it's a relationship that people are happy with. . . they're not going to bring a case."

Dotinga is alarmed. A former newspaper reporter who has freelanced full time for the past 20 years and previously served as the president of the American Society of Journalists and Authors, Dotinga has been working with a coalition of 16 national non-profit groups that represent professional creatives to draft a letter to legislators explaining the impact of Dynamex. "For all of us who are freelancers, this could ruin us," Dotinga says. "We could be unable to find work. It's potentially really devastating."

Exemptions to the wage orders—and therefore Dynamex—already exist, granted to some "professionals" such as doctors and architects and "creatives" such as artists. Writers fall into a sort of gray zone—not explicitly exempt and not explicitly subject. Brigid O'Farrell, with the Northern California chapter of the National Writers Union, says the organization supports the Dynamex ruling, but is also concerned about its effect on freelance creatives who satisfy all but Part B of the new test. Along with Dotinga, the NWU is working on specific language that would protect independent writers who are truly independent.
Obviously, there's plenty of room for abuse in a "freelance" system, even for creatives. Lots of web-based media companies rely on very-low-paid writers and want to keep them classified as part-time or contract labor to avoid paying expensive benefits. But the "A" part of the test would seem sufficient there: if the outlet is requiring full-time production, directing the content of the work, demanding X number of pieces per day/week/month, then the workers aren't true freelancers.
California Assemblywoman Lorena Gonzalez, who's sponsoring a bill that would codify Dynamex as law, has met with the group. Gonzalez says she's concerned that workers are covered with protections like health insurance, disability, and worker's compensation; that employers aren't shifting those costs to the state; and that contractors have the power to dictate the terms of their work. If freelancers satisfy those stipulations, then Gonzalez gives it a green light. "In those situations they're acting like a tiny little business, and I think that's how independent contractors are supposed to work," she says. When it comes to a blanket exemption, though, she's less convinced, pointing to the potential for freelancers to break a union or for companies to hire permalancers in place of employees.

The most coveted freelance gigs—recurring columns or features that journalists can count on month after month—seem especially vulnerable. Gonzalez says she's less concerned about journalistic piece-work. However, when a magazine uses a freelancer to write weekly movie reviews or a photographer shoots exclusively for a single paper, she asks, "Doesn't that start to feel like they're actually misclassified?"
Yes and no.
The weekly movie reviewer seems straightforward enough: unless you're Roger Ebert or Leonard Maltin, writing a weekly column seems like the classic freelance assignment. We're talking a very small commitment of time and extreme flexibility.
A photographer (or anyone, really) who is only allowed to work for one employer is almost by definition not a freelancer. A Peter Parker making a few bucks on the side selling photos to the Daily Bugle to make some spending money while in school wouldn't expect to be paid a full-time salary or benefits. But one would presume he could take his pics to the Daily Globe if he got tired of J. Jonah Jameson's attitude—or sell the ones that Jameson didn't want.
"Freelancing gets a bad rap," Dotinga says. "The fact is a lot of us do really well, and we do have a lot of job security. I'm sure if I had been a newspaper reporter for the last 20 years, I would have been laid off a few times. For me, being a freelancer is the way I've been able to continue being a journalist."
I'm not sure I've ever seen "freelancing" and "job security" in the same sentence, at least not in a positive sense. But one presumes that the very best have enough demand for their work that they can keep the money rolling in. It strikes me as a brutal way to make a living but they ought to have a right to do it.
In the wake of massive media layoffs earlier this year, the same thing is true for many former newsroom staffers, though the ability to outsource content—and the accompanying payroll taxes—could also be a factor in declining editorial jobs.
That, of course, is the flip side of the coin. Demanding that all journalists be freelancers is to remove job security for all but the very top tier.
Harper, meanwhile, wants to apply his own ABC test to me and this assignment.

"When you say you're writing a story, does that mean they're paying you?" he asks.

Yes, I tell him. I pitched the story, agreed upon a rate, and set a deadline, made a one-time deal for this article without restrictions on what I can write for anybody else. CJR could kill the story, or I could pull it myself with no repercussions beyond a bridge burnt and a missing paycheck.

Satisfied, Harper says that I sound like an independent contractor. "But," he sighs, "I understand how lawyers could make them nervous."
Obviously, this isn't the sort of thing that should be sorted out on an ad hoc, post hoc basis through the courts. The laws are simply behind the times, not having kept up with the changes in the economy over the last quarter century or so.
While I've done quite a lot of freelance writing over the years, little of it is paid. Even prestige outlets tend not to pay for public policy commentary. There's a lot of controversy over that fact, in that it means that people like myself—who are paid a living wage by a university, think tank, or other institution—are driving down the price that independently freelancers are able to charge for their work.
In my main line of work, university teaching, we've seen over the course of a generation or more the driving out of full-time professors with adjuncts. Once upon a time, adjuncts were essentially freelancers. Usually, they had a full-time job in business, government, a think tank, or whathaveyou and taught an occasional class on the side in an area of especial expertise. For example, when I was teaching at Tennessee-Chattanooga way back in 1995-96, our small political science department had a longtime local politician teach a local government course and a sitting judge teach a constitutional law course. They supplemented the curriculum teaching classes none of the existing policy were especially qualified to teach for whatever satisfaction they gained from "giving back" and interacting with young people and made a few bucks for their efforts.
Gradually, though, university bean counters realized there was a veritable army of people out there with PhDs who couldn't find full-time employment and would be happy to have a few bucks thrown their way to keep the bills fed while they built their CVs with teaching experience. Many adjuncts were teaching a more-than-full-time load at a number of schools in a given area at a well-below-full-time wage. They were clearly independent contractors by the A and C parts of the test but, rather clearly, not B.
Now, more than three-quarters of university teachers are "non-contingent"—a term that encompasses all faculty in positions not eligible for tenure. More than half of those are adjuncts, who are part-time at a given institution (but may be full-time or more-than-full-time when cobbling all their gigs together).
Some of these developments, in both journalism and academia, are lamentable. It's not obvious to me to what extent they need to be addressed by new laws, let alone what those laws should look like. As the Dynamex outcome demonstrates, attempts to make things better can have unintended consequences that are exactly the opposite of the desired effect. At the same time, employers shouldn't be able to skirt the intent of employment laws by creating pretend "exempt" or "contract" workers who are anything but.