Where Are the Moderates?
Political pundits love centrism and moderate candidates. But political movements are built on desire for broad change.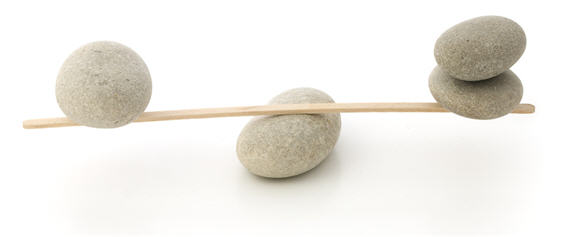 Anne Applebaum says her "heart sank" when she heard of Jon Stewart's "Rally to Restore Sanity," which she is terming the "Million Moderate March."
This is how words, and then ideas, vanish from our political lexicon: Whatever connotations it once had, the word "moderate" has now come to mean "liberal" or even "left-wing" in American politics. It has been a long time since "moderate" Republicans were regarded as important, centrist assets by their party: Nowadays, they are far more likely to be regarded as closet lefties and potential traitors. "Moderate" Democrats, meanwhile, no longer exist: In their place, we have "conservative Democrats." Nobody pays attention to them either — unless, suddenly, one of them threatens to vote against health-care reform. And then he is vilified.

[…]

I'm sure his Million Moderate March, if it happens, will be amusing, and I wouldn't want to spoil the fun by calling it "tragic." But if that's the best the center can do, then "blackly humorous" wouldn't be that far off.
First off, Stewart's rally isn't about organizing political centrists into some coherent movement; it's a gimmick for a niche audience comedy show.   And, to the extent that there's a political message, it isn't "Elect liberal Democrats" but rather "Can we turn down the thermostat on our political rhetoric just a skosh?"
As to her larger point, Applebaum argues that there's "no lack of interesting people in the political center." But Michael Bloomberg is the only one she names.  And, frankly, national pundits seem to be the only ones finding him interesting.
The fact of the matter is that centrism simply isn't an organizing principle in politics. Theoretically, at least, Duverger's Law says that a system such as ours produces two and only two viable parties — which has in fact been the case, with rare one-cycle aberrations — and that these parties will tend to be relatively centrist catch-all parties. But the parties will be animated by their ideologically motivated base and seek to win election by simultaneously motivating them to turn out in large numbers and appealing to a plurality of the voters.
Are most Americans centrists?  Sure.  By definition in fact:  the "center" is a moving target based on the prevailing political culture, attitudes, and norms.   Some things that were wildly liberal in recent memory (that married women should have careers, that blacks and whites should be allowed to marry, that divorce should carry no stigma, that homosexuals should be allowed to live their lives openly) are now centrist ideas.   Ditto some things that were wildly conservative (we should have a massive standing army, the top marginal tax rate should be under 40%).
But no one yet has figured out how to create a political movement out of appealing to the center.   Centrists, by their very nature, are only marginally interested in politics.   And they lack a coherent agenda aside from rejecting the extreme positions of both sides.   But it's hard to build an agenda out of that.