Where In The World Is Edward Snowden?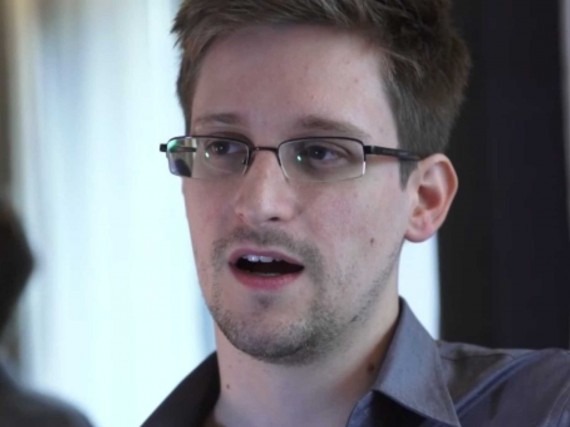 Technically, he may not be anywhere:
Russia says it has had no involvement in the travel plans of fugitive US intelligence leaker Edward Snowden.

The exact whereabouts of Mr Snowden, who flew to Moscow from Hong Kong on Sunday, are unclear.

Foreign Minister Sergei Lavrov insisted he had not crossed the Russian border.

He criticised what he termed US attempts to blame Russia for his disappearance, saying they were "groundless and unacceptable".

Correspondents say Mr Lavrov's comments suggest that Mr Snowden remained air-side after landing at Moscow's Sheremetyevo airport, and so has technically never entered Russian territory.

"We are in no way involved with either Mr Snowden, his relations with US justice, nor to his movements around the world," Mr Lavrov said.

"He chose his itinerary on his own. We learnt about it… from the media. He has not crossed the Russian border.
The Guardian is reporting the same thing:
Russia's foreign minister has said the surveillance whistleblower Edward Snowden never crossed the border into Russia, deepening the mystery over his suspected flight from Hong Kong.

"I would like to say right away that we have no relation to either Mr Snowden or to his relationship with American justice or to his movements around the world," Sergei Lavrov said.

"He chose his route on his own, and we found out about it, as most here did, from mass media," he said during a joint press conference with Algeria's foreign minister. "He did not cross the Russian border."

According to WikiLeaks, which said it facilitated his travel, Snowden fled Hong Kong on Sunday morning to transit via Moscow to an undisclosed third country. He has applied to be granted political asylum by Ecuador, whose London embassy is currently sheltering the WikiLeaks founder Julian Assange.

Russian news agencies, citing anonymous sources, reported that Snowden had arrived in Moscow on Sunday evening and met Ecuadorean diplomats at Sheremetyevo airport while awaiting a Monday afternoon flight to Havana, from where he would travel to Venezuela. Snowden did not show up for the flight.

Passengers arriving on the Hong Kong to Moscow flight that was suspected to be carrying Snowden said they saw police activity and at least one black car drive up to the plane before they were allowed to disembark.

That fuelled speculation that Snowden may have been whisked from the plane before going through passport control. Olafur Vignir Sigurvinsson, an Icelandic businessman with links to WikiLeaks, told Reuters last week that he had readied a private jet to aid Snowden's flight from Hong Kong should the Icelandic government grant him asylum.
Some reports have stated that Snowden stayed overnight Sunday at a hotel at the Moscow airport that is part of the "in transit" area, thus meaning that he technically hadn't crossed the border into Russia and that the Foreign Minister's statement was, in some legal sense, correct. At the same time, though, I can't believe that Russian intelligence isn't very interested in talking to Snowden or finding out what information might be on those laptops he's carrying with him. Why he apparently wasn't on the planned flight to Havana is your guess as good as mine. Overnight, there were reports that the U.S. was putting pressure on the Russians to turn Snowden over, but new reports this morning indicate that the Russians have rebuffed those requests:
Russia's foreign minister said Tuesday that American demands for the extradition of NSA leaker Edward Snowden were "ungrounded and unacceptable."

Sergey Lavrov also said that the Russian government had played no role in Snowden's effort to evade prosecution in the United States, and added that Snowden had not crossed into Russian territory.
So, where it goes from here is anyone's guess. Personally, I'm thinking that Snowden may be headed to Ecuador by other means.