White House Backs Biden On Audaciousness Of Bin Laden Raid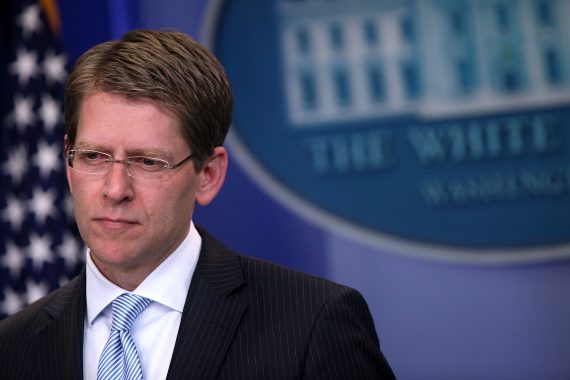 As I noted yesterday, Vice-President Biden raised more than a few eyebrows when he called the raid that killed Osama bin Laden the most audacious plan in 500 years. Not surprisingly, White House Press Secretary Jay Carney was asked about the comment yesterday:
The White House on Tuesday defended Vice President Joe Biden's colorful claim that the daring May 2011 raid to kill Osama bin Laden was as "audacious" as any military endeavor of the last 500 years.

"I think he meant that the decision the president made … was a very difficult one," press secretary Jay Carney told reporters at his daily briefing.

Carney stressed that the intelligence that bin Laden lived at the compound in the Pakistani city of Abbottabad was of "high quality" but "not conclusive" and said the advice President Barack Obama was getting from his top national security aides about whether to order the raid was "mixed, at best."

"In the end, he had to make a very fateful decision," said Carney. "Obviously, it would have been a different story if bin Laden had not been in that compound."

So was Biden right to place the assault alongside the D-Day invasion of Normandy in 1944, the surprise landing at Inchon in 1950 that turned the tide of the Korean War or, going back a bit further, George Washington's daring nocturnal crossing of the Delaware River before the Battle of Trenton in 1776?

"The historical assessments I'll leave to him and others, but there's no question that this was a very very difficult decision," Carney said.

Did the vice president misspeak? "No."
To be fair, I'm not sure what Carney was supposed to say. A response along the lines of Hey guys, this is Biden, he says crazy stuff all the time just wasn't going to be coming out of the White House Press Secretary. Nonetheless, I would think that even the White House would acknowledge that Obama's "gutsy call" was hardly the most audacious decision ever made by a leader in the past half a millennium. I realize they want credit for it, and they'll get it, but the hyperbole is a bit much.