White House Budget Office Projects 9% Unemployment Rate Through 2012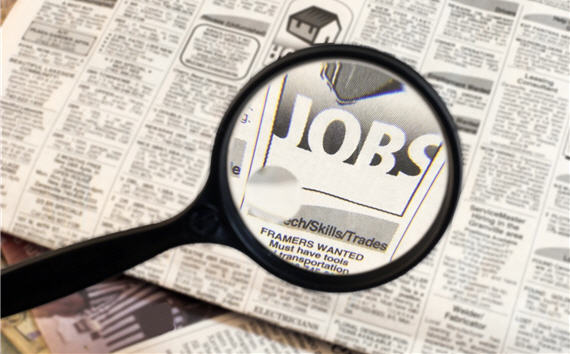 There's another projection out for long-term unemployment, and there's nothing good about it:
President Obama's mid-session budget review confirms what most private and government projections have recently concluded — that the economy is considerably weaker than earlier forecasts held, and won't fully recover from the Great Recession for years.

Most troubling, both for the country and for Obama politically, is that near-term unemployment is expected to remain significantly higher than expected, averaging 9 percent in fiscal year 2012.

Obama's budget office initially calculated its economic forecast based upon data available through June. Even that data presaged an 8.8 percent average unemployment rate in 2011 and an 8.3 percent average rate next year. But the mid-session review got delayed, and when the Office of Management and Budget revised it to incorporate the data through the end of August, the picture became much gloomier. Unemployment will average 9.1 percent this year, and 9.0 percent next year, OMB concluded, and won't dip below 7 percent until 2015 at the earliest.

The revised figures "reflect the substantial amount of economic turbulence over the past two months," OMB says, triggered by the European debt crisis, the earthquake in Japan, congressional brinkmanship over the debt ceiling among others. They also take into account the fact that GDP growth in the first half of fiscal year 2011 turned out to be significantly lower than originally thought.
Usually, the White House is where the rosy optimistic forecasts come from, but these numbers are pretty much consistent with forecasts we've seen from other sources, and there's no reason to believe that they are all that off base considering the current economic conditions and the seeming unlikelihood of a robust economic recovery any time soon. The White House forecast says that they don't foresee a double-dip recession, but we're skirting so close to the edge of one right now that it wouldn't take much to push us over the edge, and the act that does it is more likely to come from the ongoing crisis in Europe than anything happening in the United States.
All of this leaves us with the question of how, exactly, Barack Obama is going to manage to find a way to win re-election in November 2012 if the unemployment rate is, say, 9.0% and job growth remains anemic. I'll throw that one to comment thread.