White House Now Says Goal In Libya Is Regime Change, Installing A Democratic System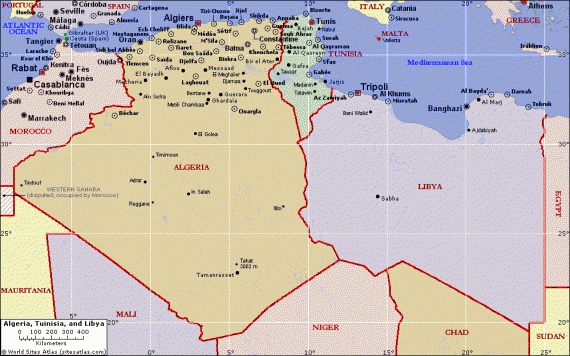 If it's Tuesday, it must be time for the White House to come up with a new goal for our mission in Libya:
The White House suggested Tuesday the mission in Libya is one of regime change, despite emphatic statements from President Obama and military brass that the goal is not to remove Moammar Gadhafi from power.

According to a White House readout of a Monday night call between Obama and Turkish Prime Minister Recep Tayyip Erdogan, the two leaders "underscored their shared commitment to the goal of helping provide the Libyan people an opportunity to transform their country, by installing a democratic system that respects the people's will."

In an e-mail, White House press secretary Jay Carney said the military mission was clearly focused on protecting civilians. He also noted Obama's remark Monday that Gadhafi is no longer fit to lead.

From the onset of the strikes against Libya, senior administration officials have said the goal is to create an atmosphere where Libyan rebels would be able to oust Gadhafi from power.
The conflict between this newly stated policy and the provisions of UNSCR 1973 are fairly obvious, I think, which just serves to enhance the suspicion that the resolution is merely the camel's nose under the tent when it comes to intervention in Libya. At some point in the coming weeks,  if it is clear that, despite the allied air campaign and the no-fly zone, the Libyan rebels are nowhere close  to ousting Gaddafi, the pressure for further intervention will grow.  At that point, I would expect to see the Administration's rhetoric shift to demonization of Gaddafi (admittedly not a difficult task) in an effort to build support for a wider  campaign to oust him from power.