Who Decides American History?
Legislatures and school boards politicize what our kids are taught.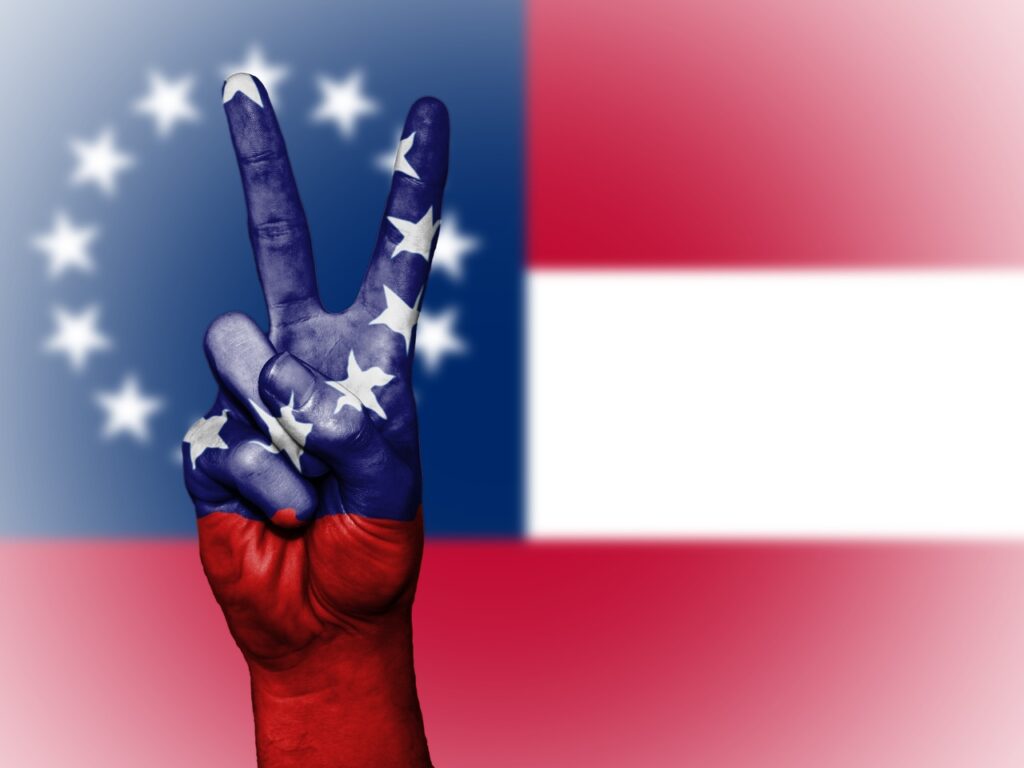 While I have already highlighted the recent podcast conversation between Ezra Klein and Ross Douthat in a previous post, I thought their discussion about the recent fight over race in school curricula was worth its own post.
After a longish discussion of how we got here, they both agree on a premise that I would have thought at least one of them would push back on:
EZRA KLEIN: Of course, it is not the only story to tell about America, but sometimes I wonder if we're really having an argument over American history, or we're having, really, an argument over whose telling of American history is going to be included, and that the actual thing happening here is a fight simply over who gets to decide the curriculum.

ROSS DOUTHAT: Right, but some of that is just an inevitable function of having a public school system in a democratic society. Then the public school system has to be, in some way, an extension of the will of the people.

And just as liberals have anxieties about our democracy being undone by electoral college shenanigans and Senate apportionment on the conservative side, that manifests in a fear that things that should be under the control of actual voters are instead under the control of education bureaucrats who sort of do do a version of what you're saying, who have sort of an internal debate and decide here's how we're going to teach kids not to be racist. And then suddenly, it's just there in curricula without anybody in the wider public that theoretically controls the public school system having that conversation.

So I don't think you can get away from some extent to which this is a question that has to be settled through Democratic politics. We don't have a national school system, so it's not going to get settled in national elections. It's going to get settled across local and state debates. All that's sort of inevitable. I think the question is whether there's a zone between saying it's just a contest for power.

And we're just deciding, as the language has it, whose narrative to center, or whether you can say — whether it's Coates arguing about the true history of segregation or the 1619 Project talking about the deep history of slavery — is there a way to incorporate those stories into a narrative that still fulfills a fundamentally patriotic function? Which I think is a reasonable thing to want a public school system to do.

And I think the answer is yes, in part because I think part of what is reacted to against in some of these historical revisionist narratives is not the substance of the facts that they're reporting, but the implications that are being drawn about the nature of the United States and our loyalty to it. And I think it is possible to tell a story about American life that does deep justice to the Black experience and does justice through a heroic, rather than deeply pessimistic, like Coates in some of his darker moments, story about America.

Because the Black American story is a heroic story filled with people triumphing after much suffering over injustice and helping to defeat slavery and segregation both. And I think it should be possible to fit that into a story where you're also looking at the founding first in a positive light before you turn to its dark side, where you're looking at Lincoln in a positive light, acknowledging his failings.

And I think the desire to read the sort of lost cause narrative of the Confederacy out of that story is a good one. And I think you should be able to say, we don't need to lionize the Confederacy anymore. We can see the Confederacy as the betrayal and the insurrection. But we can make a distinction between how we think about Jefferson Davis and how we think about Thomas Jefferson. I don't even like Thomas Jefferson.

EZRA KLEIN: [LAUGHS] So let's step back on this. One thing that I wonder about as I try to hack my way through the thicket of this debate is how to figure out what is actually going on. Because you were talking a minute ago about you want public schools to be a reflection of the public will, which is, of course, true, right? If you're going to have public schools, they have to be, on some level, a reflection of the public will.
It seems obvious to me that having partisan politicians, often with very little expertise, setting the parameters of what may be taught in history, social studies, science, and the like is highly problematic. But, fundamentally, Klein and Douthat are right: to the extent the public is paying for it, the public is going to demand a voice and, in a representative democracy, that voice is in the form of politicians. I don't like it but, then, don't tend to like it when "unelected bureaucrats" make that call, even though I am in some sense one of them.
But Klein is also right on the next point:
EZRA KLEIN: But which public?

And America has an extraordinarily fractured education system. And sometimes it's just hard for me to tell what we are actually arguing about or how we would fix it, even if we were. So one of the things that I think drives everybody a little bit crazy in the debate is that it is filled with examples of just random school districts that are very far to each side, right? A school district in the South that is using very old textbooks that still have a real lost cause narrative in them. Maybe a school district in New York City that has gone way into anti-racism, but maybe hasn't thought through that curricula in any very deep way.

But nevertheless, that's not a thing that is happening everywhere. That is a thing that, if you are going to put schools under the control of different publics all across the country, hundreds and hundreds and hundreds of them, then you're going to get stuff on the edges. And particularly in our highly nationalized, highly social media algorithmized environment, it's going to keep everybody in a very high state of outrage, when my suspicion remains that if you checked out what's happening in most public school districts, history class remains pretty staid and has probably moved a couple ticks over to the left, but there's not really a huge danger that all across the country, Lincoln is about to start getting taught to second graders as a villain.

ROSS DOUTHAT: Yeah, I mean, I think that's probably true. I think the question of what's actually going on in education is a sort of permanently baffling one, right? The Times, we did a really helpful feature a few years ago where we actually compared textbooks in California and Texas passage by passage, side by side, where you had basically the same textbook with slightly right-wing edits in Texas and slightly left-wing edits in California.

And I think we need more of that. We need more journalism that tries to sort of assess actual curricula. But even that is limited to the extent that all of the curricula are filtered through teachers, administrators, interactions between students and parents, and the reality that the scale of student attention to some of these things should not be overestimated.
Alas, there's very little incentive for that type of journalism and very much incentive, indeed, for the kind that sparks outrage. And the latter is cheap to produce—collect anecdotes from social media, add blaring headlines and some outraged quotes, and viola!—whereas the former takes a lot of time and effort and is unlikely to go viral, much less counteract the dozens of anecdote-driven pieces that came out during the research, writing, and editing process.
This is an important point that applies to this debate and much of the larger Culture War. Too much of it is driven by anecdotes representing extreme, unrepresentative cases.
After a bit of going into the weeds into a few legislative attempts to drive the curriculum, they close this particular discussion with a good question:
EZRA KLEIN: I guess something I've been wondering about with all this is, what does a settlement here look like? And does anybody have the power to broker it? Specifically because it's not something that is going to get settled through national legislation and specifically also because you're just going to have very different kinds of legislation passing in different places.

But I don't think people are happy here with a federalist outcome. And the places that are passing these laws are not working out a compromise with each other. And so, this just strikes me as a situation where the natural fracturedness of it is just going to create kind of a constant, almost endless feeling that the country's sense of itself is in some state of dissolution.

ROSS DOUTHAT: Well, which it is, right? That's accurate.

EZRA KLEIN: Fair enough, yeah. Maybe we're teaching the truth here then.

ROSS DOUTHAT: I mean, yeah, I think having arguments over history education is a healthier way of working out the divisions in a divided country than having state legislatures overturn elections or plotting color revolutions if you have an electoral college / popular vote split. I'm much more here for the history wars than I am for the electoral college wars. And I think there are possible compromises available.

But again, if you look at the original Texas law, right, saying we should have kids read Frederick Douglass and we shouldn't teach them to divide into affinity groups by race and contemplate their toxic whiteness, it seems like a good compromise to me. Yes to Frederick Douglass, no to telling fifth graders about toxic whiteness. That's obviously an incredibly crude oversimplification.

But sometimes in the context of curricula, it's not, right? I think it's good — to take an example from my own kids' school, right? They did a project this year where they researched a couple of slaves who lived at a house in Connecticut that's now sort of a historical museum that had never before acknowledged the slaves who worked there. And so they did a project. And there was a ceremony. And they learned about slavery through this local story and added something to Southern Connecticut history. That seems, generally speaking, like a good thing. The work of Robin DiAngelo, insofar as it has filtered into educational fora, seems like a bad thing.

Again, I'm being oversimplistic, but I think there is a zone. Like celebrating Juneteenth, which lots of Republicans just voted for, even if some conservatives have now turned against because it's a liberal coded thing, celebrating Juneteenth in the context of a positive narrative about American progress, that seems like a good thing. Arguing that the founding was fundamentally in defense of slavery or something, that seems like historically incorrect and a bad thing to be teaching kids. So I'm here for working your way towards compromise and a sort of narrative of America that goes further in incorporating the Black experience, but retains a sense of positive connection to the American and human past. That's what I'm here for.
Not surprisingly, I suppose, I'm largely with Douthat as to where we should end up on this. I'm almost certainly more sympathetic than Douthat to Critical Race Theory but am skeptical that much of it should be taught in primary and secondary schools. The broader point that legal and structural barriers (slavery, the 3/5 Compromise, Jim Crow, segregation, etc.) made Black progress exceedingly difficult was explicit even when I was in those grades back in the 1970s and early 1980s—and I went to public school in Texas and Alabama, with three years in military base schools in Missouri in Germany in between. But the more subtle and controversial issues are better left to college, when the students—and, frankly, the people teaching—are prepared to have those conversations.
And, the thing is, it's pretty much where the local curriculum is here in Fairfax County, Virginia, where my two girls go to school (and which votes pretty reliably Democratic). There's a bit too much emphasis on racial history for my tastes, for example bending over backward to devote curricular time to inconsequential figures to highlight The First Black This or The First Hispanic That. But I object mostly because it actually has the opposite of its effect, making it seem that more of them could have succeeded if they only had more grit or something. Or, my longstanding pet peeve, continuing to portray Rosa Parks as though she were just a tired old lady who finally just snapped rather than a longtime civil rights activist determined to be arrested to change the system.
Regardless, too much of this conversation is driven by fear rather than facts. Most of the public school curriculum in most places is pretty damn anodyne. It evolves pretty slowly and is in many ways constrained by the massive buys in Texas and California from going too far to the left or the right.