Who's to Blame for the War Dead?
The answer seems simple but it isn't.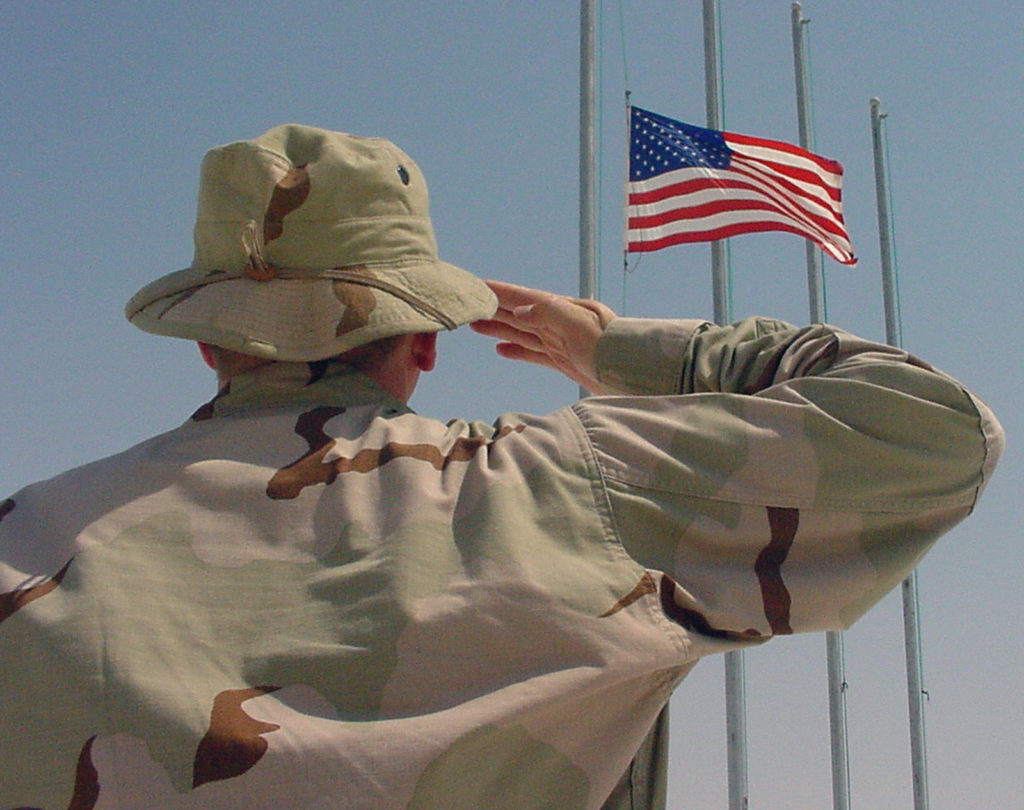 Yesterday was Memorial Day, when the nation commemorates those who died fighting our nation's wars. Alas, when those wars come to be unpopular—or were otherwise obviously fought in vain—honoring the dead becomes mixed with recrimination. So it is with Andrew Bacevich, the retired Army colonel who survived the wars in Vietnam and the Persian Gulf only to lose his son, fourteen years ago, in a war he bitterly opposed before that tragedy. A cynical appeal to get him to join a lawsuit against Iran prompted him to reflect on "Who should I hold responsible for the death of my son in Iraq?"
Ultimately, he excuses President Bush and "the various warmongers, armchair militarists, and hawkish pundits who willingly enlisted as cheerleaders for bloodletting and mayhem." He reasons that, "Their sin was not malice but cluelessness — chanting for war while ignorant of its risks and oblivious to its costs, which, of course, they themselves would not pay." That leaves him with but one option:
However reluctantly, I am obliged to conclude that ultimate responsibility for my son's death rests with we the people. After all, the architects of the "forever wars" — the sequence of ill-advised, mismanaged, in some instances illegal, and arguably immoral interventions that began with the invasion of Iraq — acted with our explicit or tacit concurrence.

Even today, the electorate shows little inclination to rethink the core assumptions informing basic US national security policy. Supporting the troops means suppressing second thoughts, asking few questions, and shoveling more money to the Pentagon.

If the [aforementioned Iran] lawsuit is contemptible — as I believe it is — how should we characterize the unwillingness of the American people to confront head-on the causes and consequences of our recent wars? For members of my family, my son's death was a tragedy. But our nation's collective inattention to the follies that paved the way to his death and that of so many others is something far worse. It's shameful.
On the surface, this is certainly right. The United States is, after all, a representative democracy and the people are ultimately accountable for the policies undertaken in our name and, especially, for sustained policies. Indeed, we take that stance even with authoritarian states, where the people have essentially no role in deciding policy, in that we're willing to inflict great damage on them in the form of sanctions or even bombing in response to actions undertaken by their regime.
But it's also too simple. Foreign policy is an elite enterprise. The average citizen—and, indeed, the average Member of Congress—knows very little, indeed, about its conduct. And wars are even more complicated. The four-star generals and admirals who comprise the Joint Chiefs of Staff and the Combatant Commanders are exceptionally talented folks with decades of experience and years or specialized education and training but even they can't predict with much certainty the consequences of large-scale action. There are just too many variables. And the civilian policymakers who oversee them know less but have a broader range of interests and concerns to take into account. It's simply absurd to expect Joe and Jane Public to know more than the professionals.
Beyond that, the citizenry have far less information—much of which is classified—than our leaders. So, when Presidents and Secretaries of State and Defense tell us that Saddam Hussein is very close to possessing a functional nuclear weapons program, we're rather forced to believe it. And, ultimately, the war was supported by a rather large and bipartisan consensus in both Houses of Congress. Indeed, every Democrat in Congress who would be a candidate for President in 2004 and 2008 voted Yes.
It's true that by November 2004 it was pretty clear that the war was not going well. The Abu Ghraib scandal had broken earlier that year and the insurgency was in full bloom. And we were pretty sure by that point that the nuclear program was a dud. On the other hand, we'd handed sovereignty over to a seemingly-legitimate government that summer and elections were set to happen in January. So, Bush was elected by a 3 million vote margin and Republicans made gains in both the House and the Senate.
The public turned against the GOP and the war pretty big by 2006, putting Democrats in charge of both Houses of Congress. Bush fired Don Rumsfeld and the neocons, including Dick Cheney, were pretty much sidelined for the last two years of his administration.
Barack Obama, who'd won the 2008 Democratic nomination largely on the basis of being the only serious candidate in the field who had opposed the war, easily defeated John McCain in the general. And he did indeed wind down the war in 2011—albeit on the schedule Bush had already put into place.
Regardless, it's hard for the public to force quick changes in war policy. Indeed, the Afghanistan War has been unpopular for more than a decade and is just now finally winding down.
Here, Bacevich may be right: despite polls showing most Americans wanting to end the conflict, it clearly wasn't the most salient issue for most. Indeed, foreign policy has hardly been on the agenda during the last three presidential election cycles. We the people could likely have forced it to be there had we collectively insisted. But, like it or not, wars that kill a handful of volunteer soldiers a year just aren't top of mind for most people.